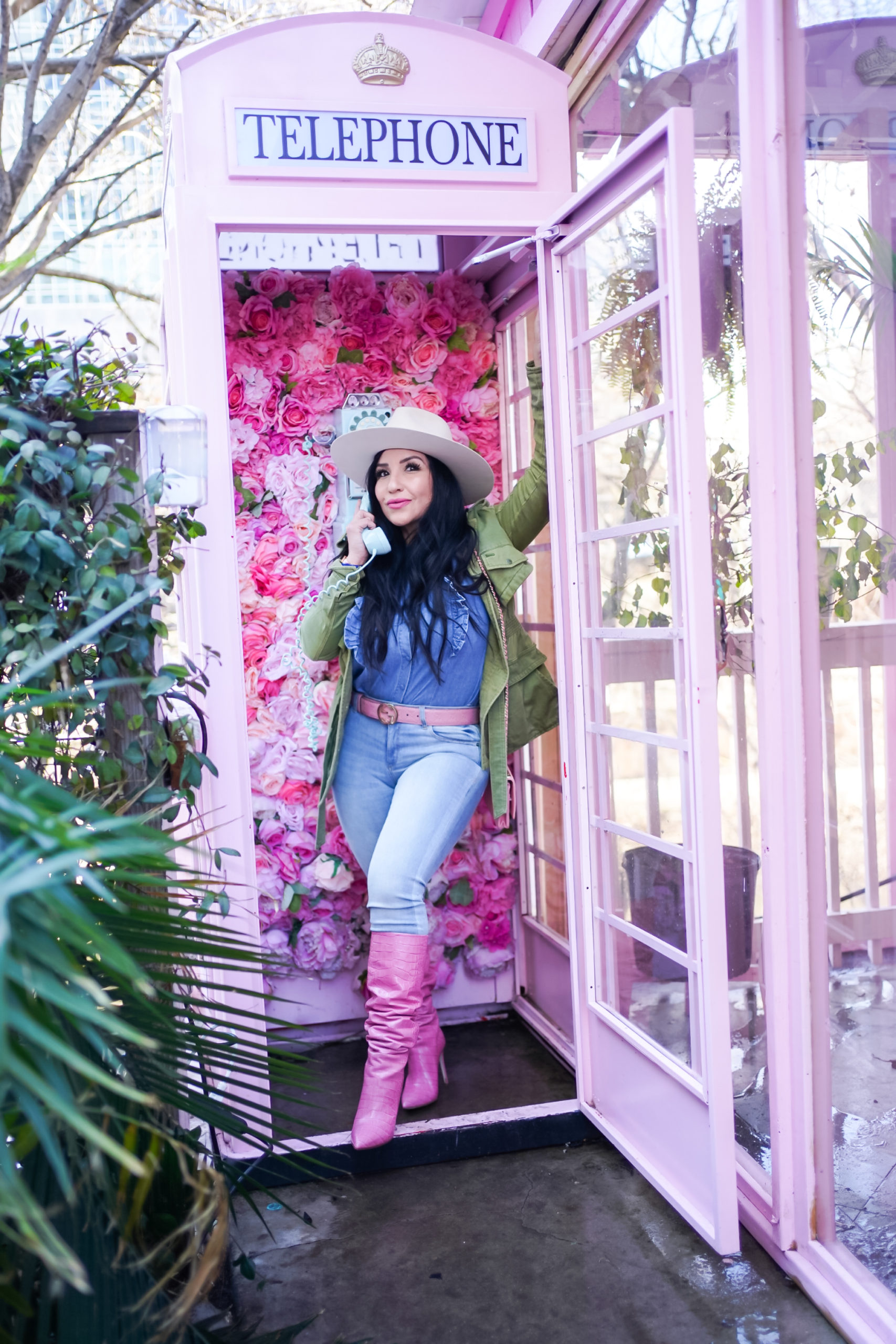 Hello Gorgeous Souls,
Where are all my denim lovers at?? Jeans are such a staple in my wardrobe, I wear various styles throughout the seasons. Mixing denim on denim is one of my favorites, I have been doing it for years the style never gets old.Pairing dark denim with light denim is my go to, its the chicest way to style denim on denim look.
My favorite denim pieces span from denim jumpsuits, dresses, distressed jeans to colored jeans and denim jackets . So today, I will be sharing some of my favorites . I know how tricky denim shopping can be. There are so many things to factor in height, price, wash and of course overall comfort and fit. The styles I picked are perfect for transitioning into Spring and Summer.
Tips for styling denim on denim:
Don't be afraid to elevate denim. Glam it up with some fabulous statement heels, red lip, gold accessories and a statement clutch . This takes your denim on denim look from day to night.
Don't wear the same shade head to toe. Your denim on denim look should look effortless. The only exception to this rule is a denim jumpsuit.
A general rule is that lighter denim draws attention to the body parts they cover, darker washes give a slimming effect. Use the different shades of denim to accentuate those curves. Example -darker wash jeans and a light denim jacket or vice versa like the pic above.
Happy Shopping!

My look you can shop it here:
Top Medium- Sold Out No longer available- similar HERE
Jeans size 27- HERE
Paris Texas Boots Sold Out size 8-similar HERE
Gucci Belt- No Longer available -similar HERE
Custom Hat- Covet Hats
Green Jacket- No Longer Available similar HERE
Location for Pink Photo Booth –HERE
Happy Texas Independence Day! The state I am so proud to call my home. #texasgirlforever
Thank you for stopping by! I am so grateful for each and every one of you!