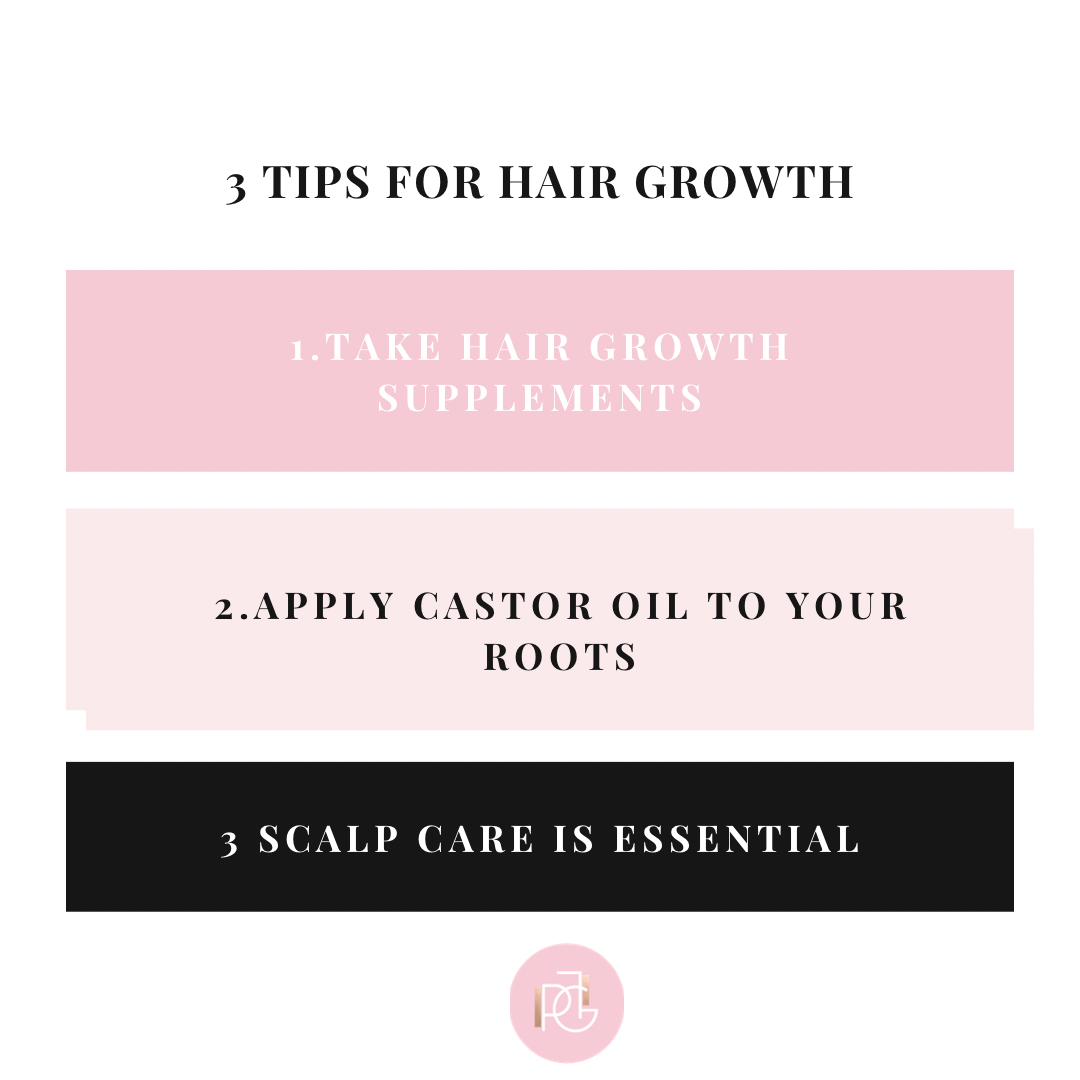 Hello Beautiful Souls,
Happy Wellness Wednesday! Today I am sharing 3 tips for hair growth. I get asked a lot about how I keep my hair shiny, healthy and long. These tips I have been doing for years. They work!
You definitely can't grow your hair overnight, but you can change up your routine and incorporate these three tips to get you on your way to healthy, beautiful long hair.
Take Hair Growth Supplements-growing your hair can be frustrating. There are so many factors; medical conditions, diet, stress

and hormonal changes that impact the quality and also the quantity of your hair. The products below are worth adding to your routine.
A

ncient Nutrition strawberry lemonade collagen – 1 scoop a day for healthy hair. Use Code JoPlacencio for 20% off your order- Shop HERE
Hush Hush Deeply Rooted -encourages hair growth for thicker, longer and stronger voluminous hair. Shop HERE
Sports Research Biotin- this particular one is a potent concentration of biotin in cold pressed coconut oil for improved absorption. Shop HERE
2.Castor Oil -Apply Castor Oil to your roots , eye brows and lashes to help boost growth . Massage it into the scalp.
For an easy DIY mask:
Combine Castor oil, Jojoba oil and Peppermint essential oil. Apply on hair and scalp, let it sit for 20 minutes, then shampoo and condition. I like to do this right before I head to salon. Shop Castor Oil, HERE JoJoba Oil HERE, and Peppermint Oil HERE
3. Scalp Care- when you take care of your scalp you allow blood and nutrients to easily flow to each hair follicle, which then helps minimize hair loss. Your scalp is skin . When your scalp is not cared for, it becomes flaky, dry and gets "product build up".
The best scalp treatment is: Rene Furterer –Complex 5 Stimulating Plant Concentrate– This product works to tone and cleanse the scalp which in turn strengthens the hair. Shop It HERE
After application rinse with cold water. Cold water helps with blood circulation on the scalp.
You can always shop my favorite products HERE
Happy Hair Growth 🖤