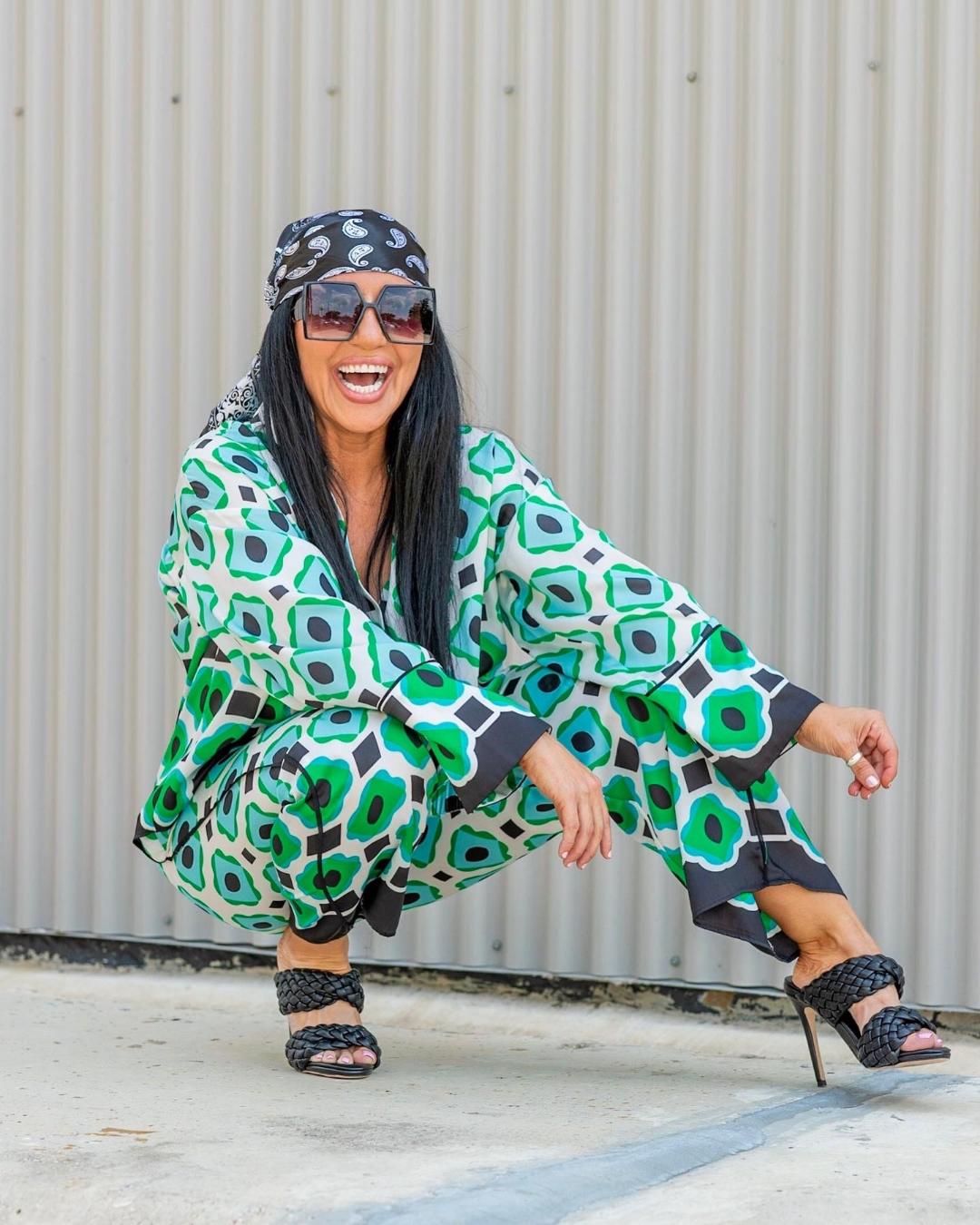 Hello Gorgeous Souls,
Its safe to safe head scarves have been around for a long time, in fact, I have worn them for many years off and on. Its such a chic look. I remember seeing Audrey Hepburn with a scarf wrapped around her head, I fell in love. High end fashion brands have been in love with head scarves for years, I know you have seen them tying them around their models heads, necks and handbags for the runway and magazine ads.
If you are trying to elevate your look or conceal a bad hair day the silk headscarf is versatile like that! And in some cases they do make an entire outfit.
I have used my Hermes headscarves as a cute DIY halter top. The versatility with scarfs are endless.
I love to mix it up sometimes, I wear Hermes scarves and other times its Amazon. So get creative and have fun with them .
Headscarves have remained a staple and I believe they are here to stay.
Here are all the details of my look.
Head Scarf- HERE
Top and Pants I am wearing size medium in both I love a looser look for this vibe- HERE and HERE
Sunnies HERE
I also bought these Dior Sunnies mine in the gold keep selling out similar- HERE
Heels I am wearing size 7.5- HERE
Thank you for stopping by! I am so grateful for you!