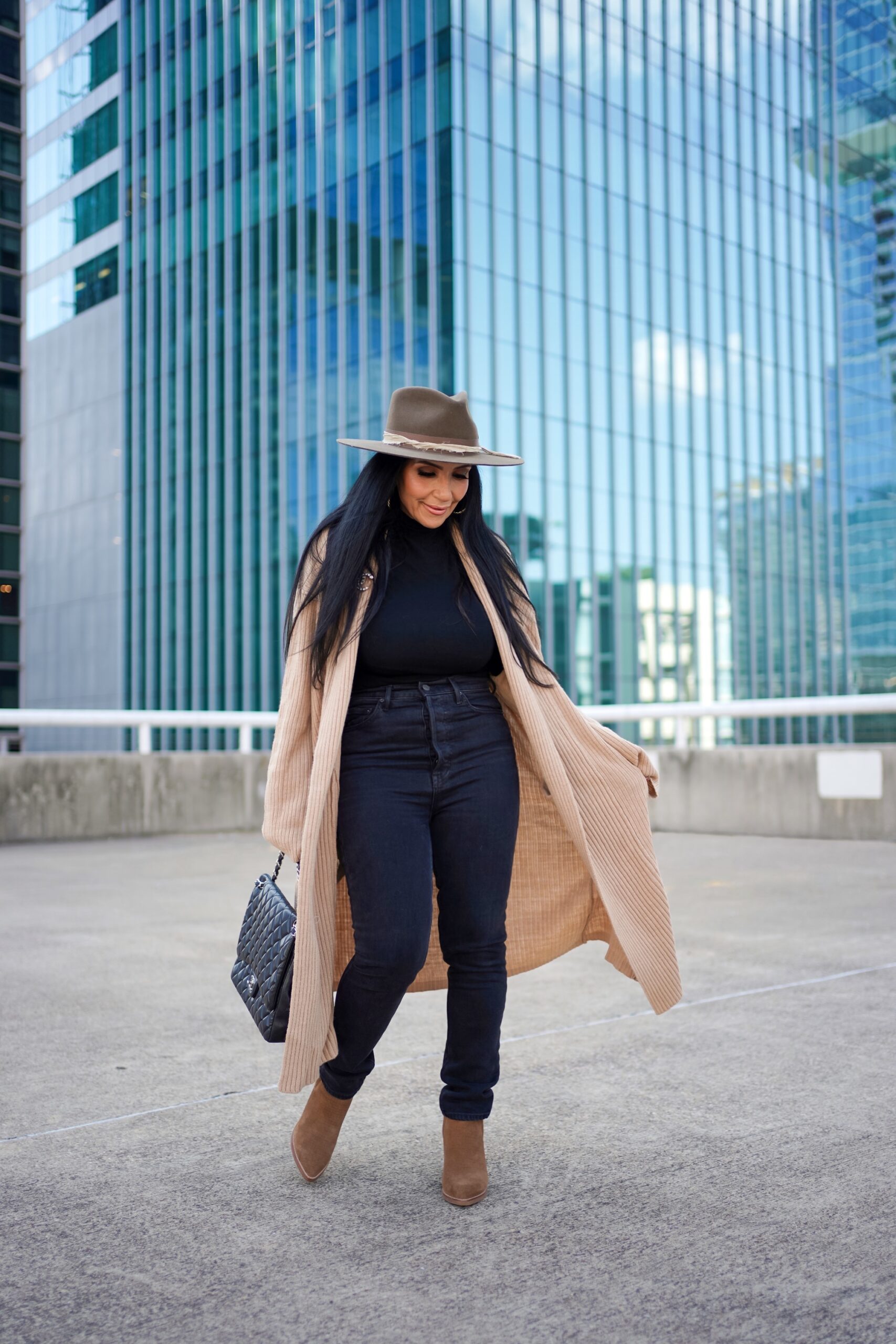 Hat- HERE Cardigan- HERE Top- HERE Jeans- HERE Booties- HERE
Beret- HERE Top- HERE Jeans – HERE Belt- Older similar HERE Heels – HERE
Vest – HERE Top- HERE Jeans- HERE Heels – HERE Tote- HERE
Earrings (no longer available at Neiman Marcus – Similar HERE
The transition from summer to fall fashion is always so exciting. Its time to start wearing darker hues in jeans. Black denim is my favorite to wear and style. I love this pair of high waisted GRLFRND Jeans .
There are so many ways to style black denim. Here are 3 ways you can style your favorite jeans.
Casual Chic
Glam Chic
Business Chic
And remember to always wear what makes you feel like the best version of yourself because when you do your confidence will always shine through.
Sending you love and light on this beautiful Monday! Happy Shopping!