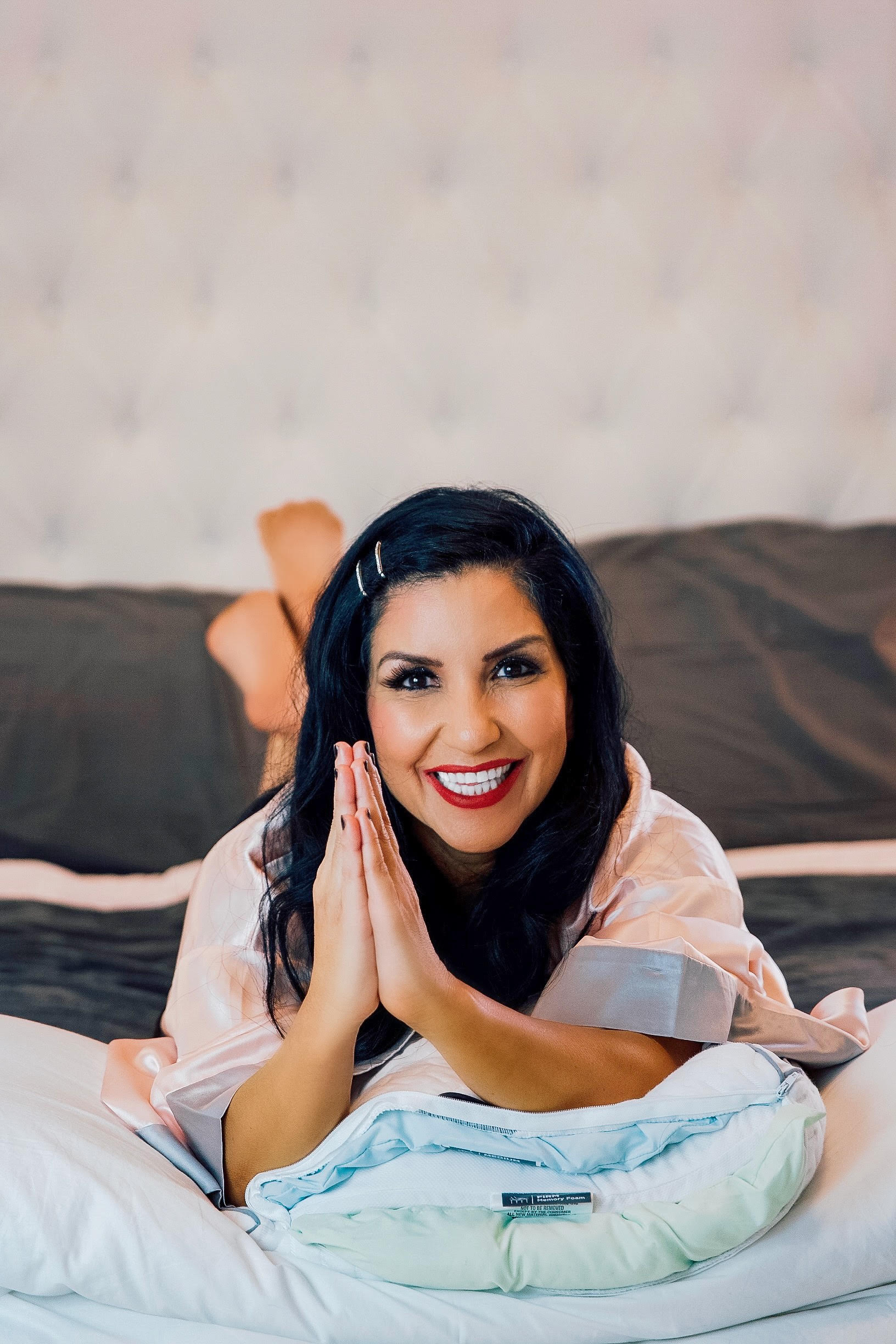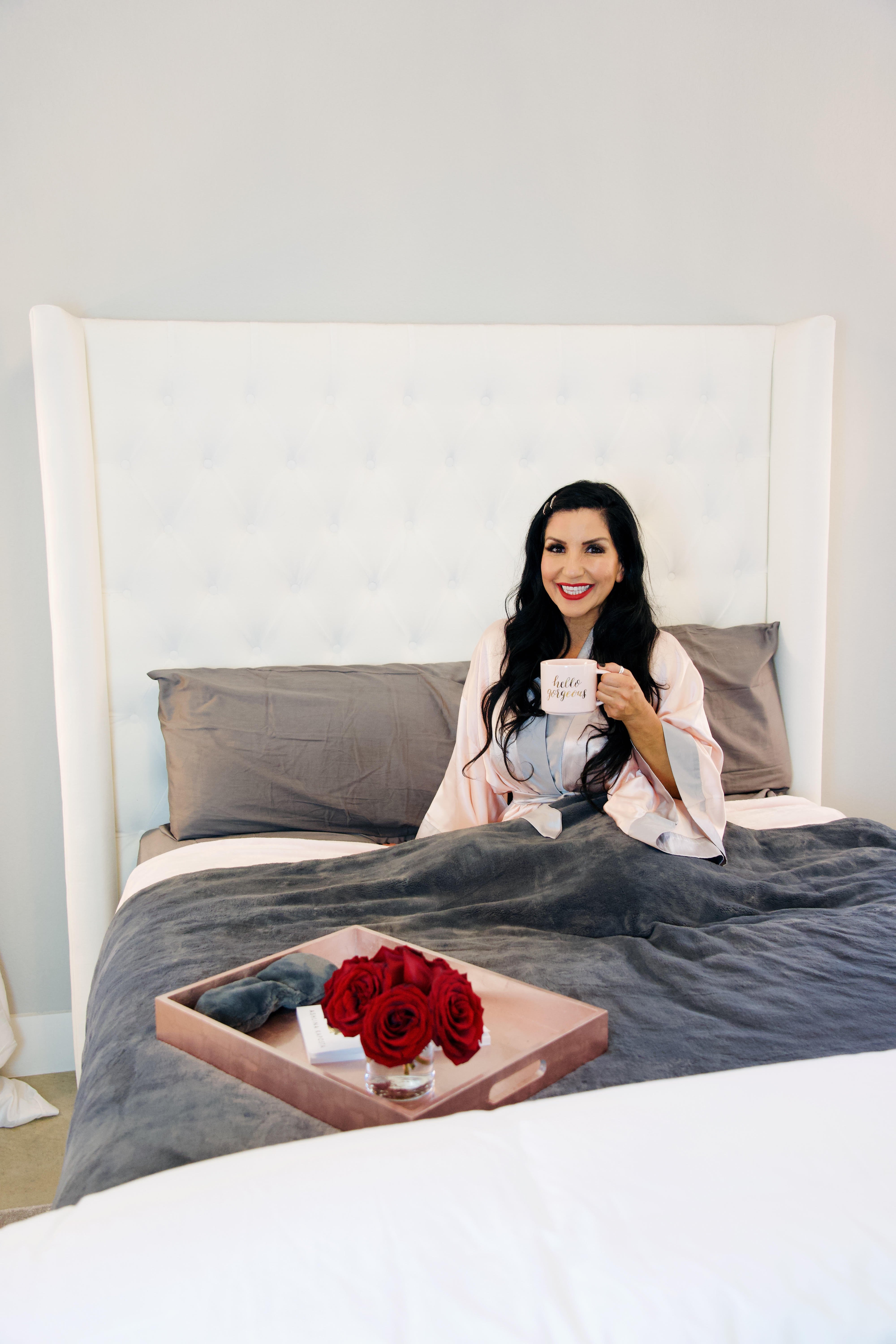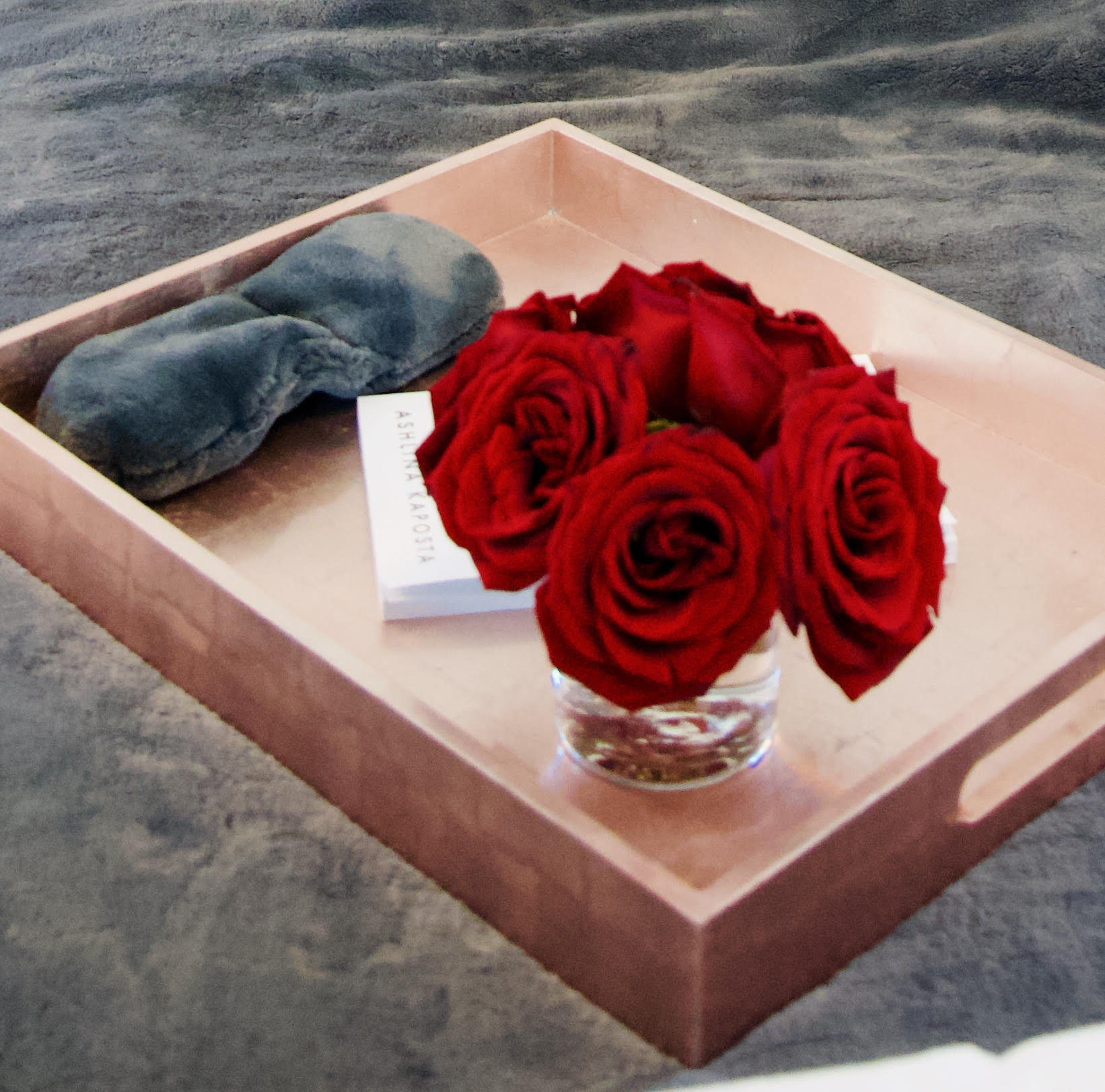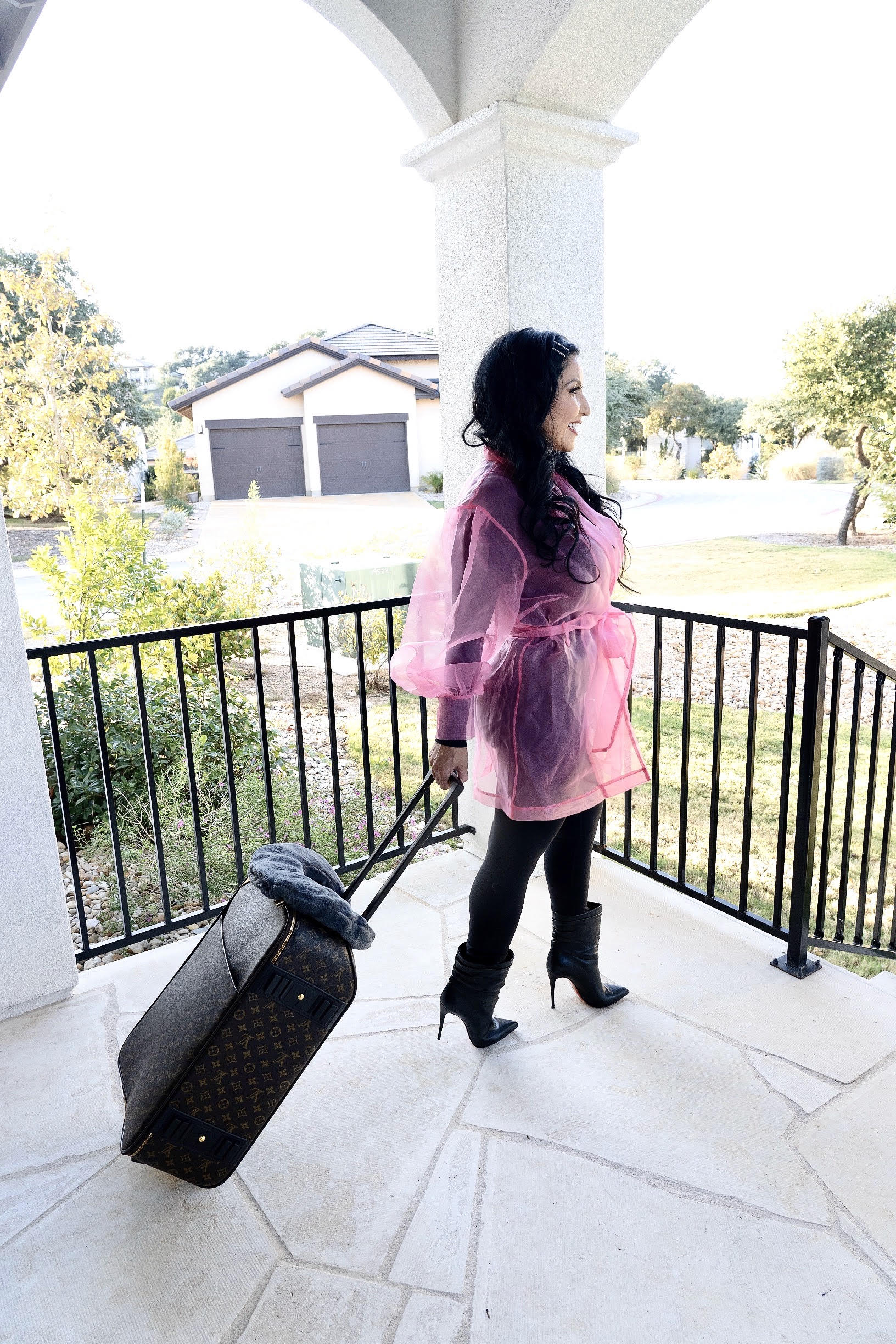 Hi Dolls,
Happy Friday! Did you know that Bed Bath & Beyond are sleep experts and the premier destination for an overall better sleep experience? No matter what type of sleeper, or non-sleeper for that matter, Bed Bath & Beyond has a sleep solution for you. Intrigued as much as I was? To get started you need to determine what type of sleeper you are. When you determine what type of sleeper you are, Bed Bath & Beyond will have a solution to help you get a fantastic night's sleep. I highly recommend you determine what type of sleeper you are, then come back and I'll show you how Bed Bath & Beyond helped me to get a fantastic night's sleep. So go ahead and click the link HERE. I'll be waiting for you to return to tell you my story.
Welcome back!! Pretty interesting right? Before diving in let me preface this blog post by saying that a majority of the population needs at least 8 hours of sleep a night. Sure you can get by with less, but it is not optimal. I highly recommend you read the importance and necessity of a good night's rest.
So let's get going! It turns out that I'm an "over thinker" and "knot. Dolls I'm guilty of thinking a lot as I lay my head down to sleep at night. It's like a runaway train of thoughts most nights. To add insult to injury I wake up feeling like I played 4 quarters of tackle football (the knot).
I understand the importance of sleep so I went all in with Bed Bath &Beyond products. Let's talk about the Therapedic blanket. OMG!!! I went with the 16lb Therapedic blanket and the only way I can describe it is a sense of security and calmness. I really have to recommend Bed Bath & Beyonds's Therapedic blanket for everyone. The sense of security and calmness you get while our under it, is an instant stress reliever.
Next up I went with the Brookstone Biosense 3 Layer Removable and Interchangeable Memory Foam Pillow. Heaven! What I love love love about this pillow is that allows me to customize the pillow to support my head and neck. The first night I used it I didn't wake up with a bunch of knots in my neck. Yes!! We do not have or use cheap pillows on our bed, so it's definitely not a quality issue that was causing me to wake up with knots. Brookstone nailed it with the design of this pillow!
Not knowing if the Brookstone Biosense would actually work I did receive the Tempur-pedic Tempur Pro Support Pillows as back up. I wanted to really test it out, so I went back to my other pillow and once again woke up a little "knotty". This was a sure way to see if the Temperpedic Tempur Pro Support Pillow would make the cut. Much to my surprise it was a much different pillow, in that allowed my muscles to relax by adapting to my shape. The memory foam cradled my head and neck and I woke up feeling refreshed and knot free!!! Yay!! I now have the Brookstone Biosense and Temperdic Tempur Pro on rotation because they are both so different and both oh so good.
As most of you know I travel a lot..ok too much. So I decided to jump on the Therapedic Weighted U Neck Pillow. This 3lb pillow gave me excellent support when I took a cat nap on my way to Michigan. This is one of the better quality Neck pillows for traveling. Couple the Therapedic Weighted U Neck Pillow with the Therapedic Weighted Eye Mask and they'll have to carry you off the plain – still asleep. The eye mask helped to block out and felt very soothing. Do I have to mention using the Bed Bath and Beyond weighted therapeutic blanket with the weighted eye masks? I'm convinced Rip Van Winkle got a hold of these products.
The last product I had the absolute pleasure of experiencing were the Under the Canopy Organic Cotton Sheets. They are oh so cozy and fresh! Like sleeping on cool cloud. I haven't reached out to Bed Bath & Beyond yet but I noticed these sheets don't get "hot". Some cotton sheets retain a lot of heat, but these didn't. So happy for that! Grab a set of these sheets and pillow cases from Bed Bath & Beyond and try them yourself, you'll be glad you did!
I hope I helped you with some options on how to dramatically improve your sleep Dolls. Please feel free to drop me a line if you have any questions. Hugs and love!!!!
This post is sponsored by Bed Bath & Beyond, but all opinions are my own.
Click Here for your sleep style –HERE
16lb Therapedic Blanket– HERE
Organic Sheets- HERE
Therapedic Weighted Neck Pillow- HERE
Therapedic Weighted Eye Mask-HERE
Tempur-pedic Pro Support Pillow-HERE
Brookstone Layering Pillow-HERE