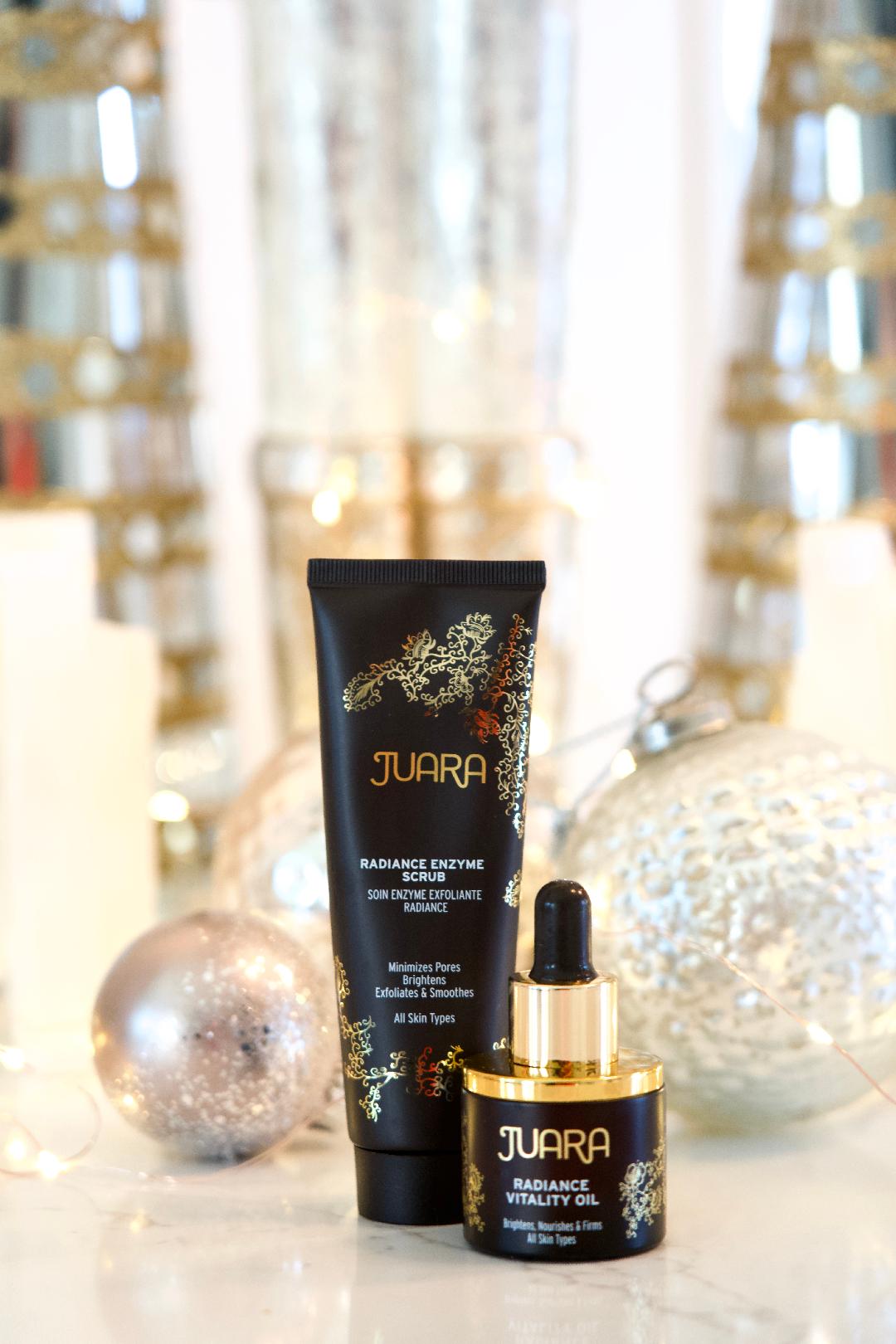 Happy Skincare Sunday Dolls,
What influences your skincare purchase? Here are some questions you should be asking yourself prior to purchasing skincare:
What is my skin type- Oily or Dry?
Do I have allergies to certain ingredients?
What is the result I want?
What ingredients are in the product?
What amount of ingredients are in the product?
Did you know I try all the skincare products 4-6 weeks prior to sharing with you? I always want to give you an honest review. I won't just post to post about a product. I have to like the results and the products I am posting about. If I don't like a product or haven't noticed any benefits, you won't hear about it. I try it, and test it, so you don't have to.
Today's Skincare Sunday brand is Juara skincare. Juara gifted me there Radiance Enzyme Scrub and Radiance Vitality Oil.
Here are my thoughts after using each product for 5 weeks.
Radiance Enzyme Mask:
▪️Deep cleans, exfoliates and I noticed brighter skin tone.
▪️Skin felt very soft, supple and pore size was decreased
▪️Juara is made for all skin types including sensitive skin
Radiance Vitality Oil:
▪️Immediately hydrates the skin
▪️Helps to restore elasticity
▪️Powerful Antioxidants
▪️Has a velvety feel that glides on the skin.
▪️Not oily or greasy
▪️ Skin felt nourished
You can shop the products in my store HERE
10 Days till Christmas