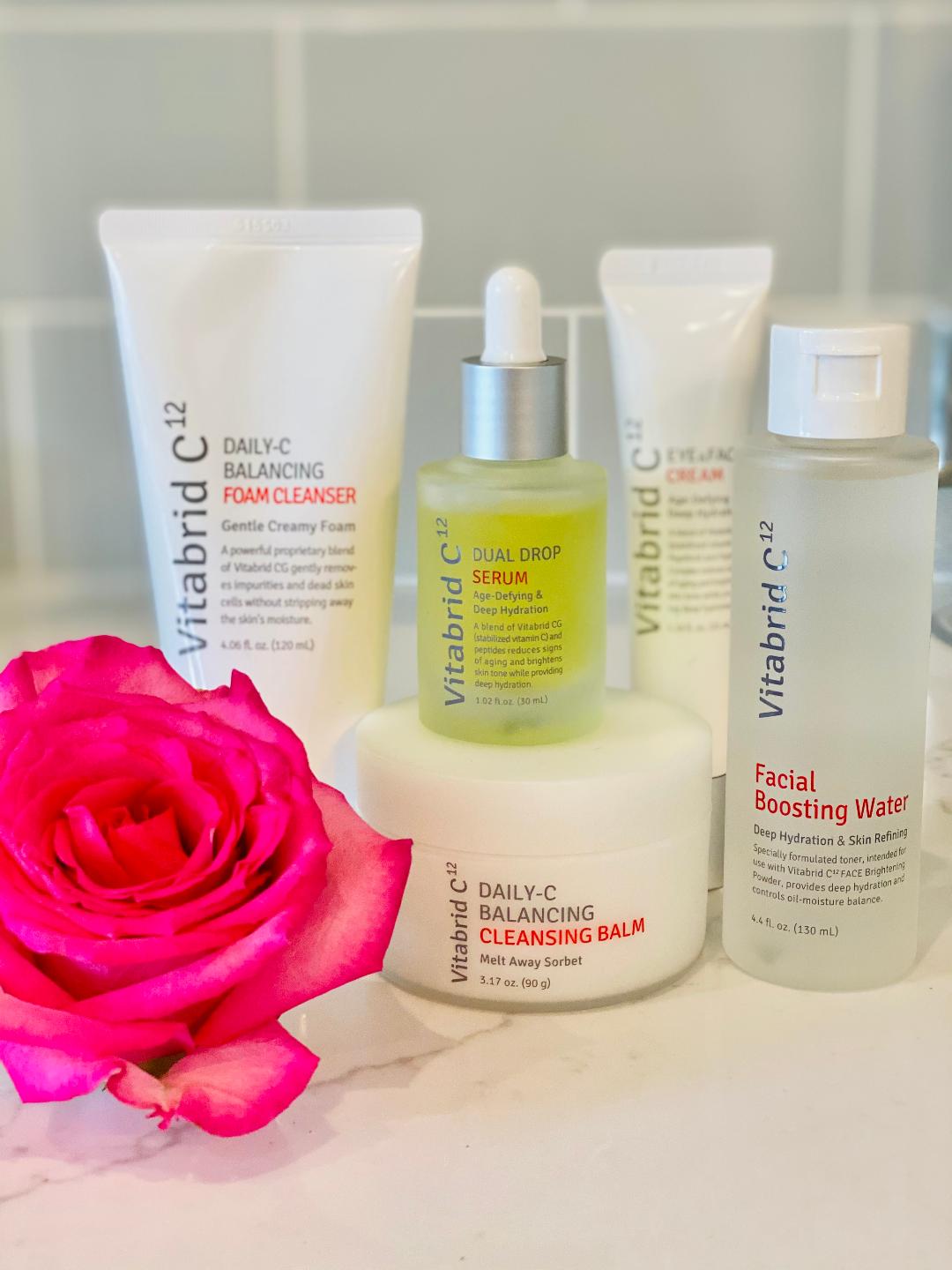 Happy Monday Dolls,
Let's talk Cosmeceutical Skincare and a revolutionized form of Vitamin C. We all know that Vitamin C is one of the most powerful antioxidants available to treat the skin.
Let me introduce you to Vitabrid C12 skincare, backed by cutting edge technology, this skincare delivers on all levels from enhancing brightness , deep hydration and optimizing skin tone and texture.
My absolute favorites from this line are the:
🔲 Dual Drop Serum ~reduces fine lines, brightens skin and provides antioxidant protection . This serum hydrates and is packed with the Vitabrid CG a stabilized form of vitamin C.
🔲 Eye & Face Cream~ helps promote collagen production and replenish moisture in the skin. Super hydrating around the eyes. Improves skin tone and elasticity. And can you used around eyes and face.
Below are some of the ingredients that I am super impressed with:
▫️Peptibrid -regenerates and heals damaged skin . Provides antioxidant protection.
▫️Superoxide Dismutase- Glutathione, Resveratrol ~provides antioxidant protection. Helps to ward off aging caused by oxygenated free radicals.
The entire set is a must have if you are looking to switch up your skincare and get results .
Vitabrid C12 is #plgapproved
Shop it HERE
Thank you for stopping by! I am grateful for you!