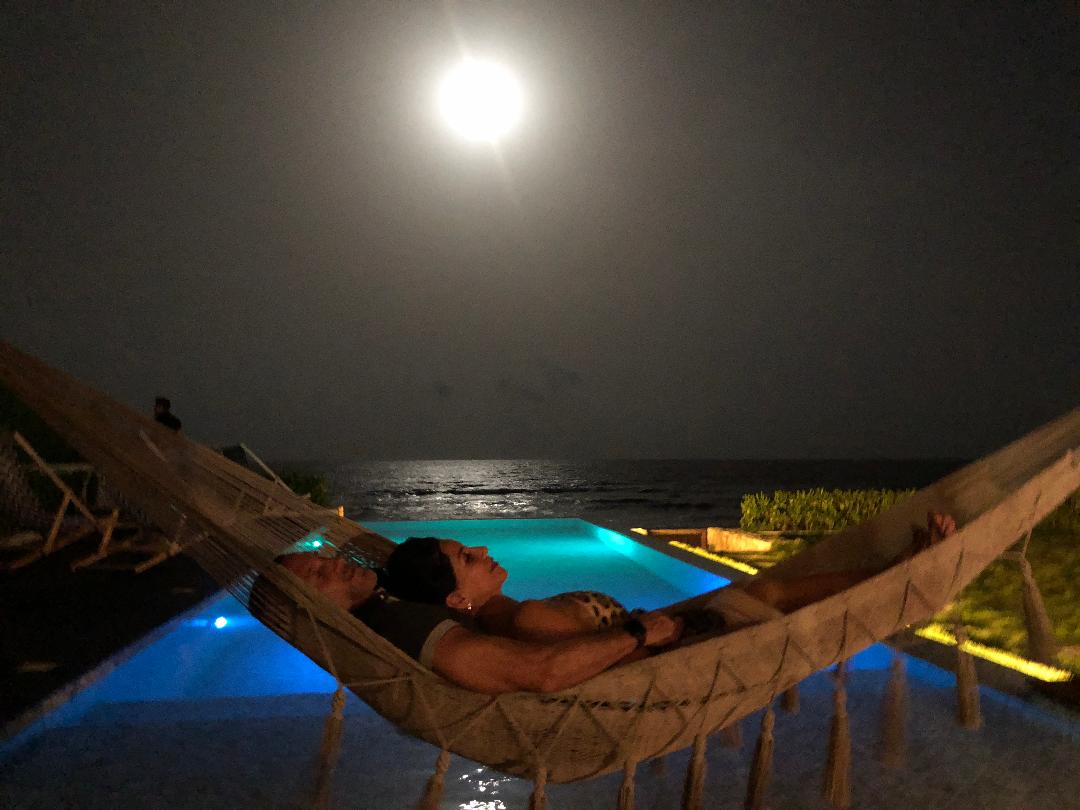 Hello readers,
Let us get this party started with a bang. As some of you may or may not know, me and the big boss of PLG had the pleasure of traveling to Tulum Mexico on June 27, 2018 to celebrate a beautiful soul our friend, Veronica Tarvers 50th birthday and it was glorious. Before kicking off this post let me address the Elephant in the room…….or is it the Elephant on this page? Maybe it's the Elephant in your head. Yeah that works. So, the Elephant. Was it safe? The answer is; yes. It's just like anywhere else in the world you travel to, you don't go wandering "off the beaten path" into places you have no idea about. Tulum is a small beach town filled with tourist from all over the world, and at no time did we feel like things could go sideways. So there. Don't be a cowboy and go wandering outside of the city into sketchy neighborhoods and you'll be fine. Just like being in America, use common sense.
If you have ever thought about going to Tulum, I can say without hesitation, DO IT! Do it NOW! It is by far one of the most beautiful places I have ever been to. To say Tulum is a beautiful and sexy paradise is an understatement. All the business's and restaurants in town are basically thatched huts. They are built to more modern standards, but the overall look is one of grand beauty in a tropical paradise. You really feel like you are in a remote location, yet with all the modern world amenities. The beaches are pristine and raked every day, which only adds to the already breathtaking beauty. I have to mention that even the bathrooms are pristine. When I say pristine, it is no exaggeration. I came away so very impressed with how the Mexican people have created and maintained such a beautiful city.
We rented a beach home about three (3) miles outside of the city with 10 other friends. The beach home, Villa Amara, was built right on the beach and it was something to behold. The Maya Luxe Villa Amara featured an infinity pool, direct access to the white sand beach and to top off all the beauty all the rooms faced the ocean. The moist ocean breeze and breathtaking views were something out of a dream. It is an experience that cannot be described. Pics don't do it justice. It's really something that must be experienced to be appreciated. Part of the rental package includes room service and three (3) home cooked meals every day. Let me tell you…..the food. Oh man! DELICIOUS!! Berenice and Wes cooked breakfast, lunch and dinner every day for us. They were two of the kindest and most beautiful souls who went above and beyond to make our stay memorable. Everything was fresh and made from scratch. Berenice never opened a can to cook anything. Even the fresh orange, pineapple and watermelon juice came directly from the fruits of her labor (pun intended). Bags of oranges, pineapples and ripe watermelons were the source of the deliciously sweet juices they served us. Don't even get me started on the key lime pie. Key Lime pies made from bags of key limes is something none of us will never forget. Unreal! Jo and I are going back and will be staying at the Maya Luxe Villa Amara, once again. If you are reading this we HIGHLY recommend you rent this place. The value and beauty cannot be beat. The service and food alone will blow your mind. Berinice and Wes, we thank you from the bottom of our grateful hearts.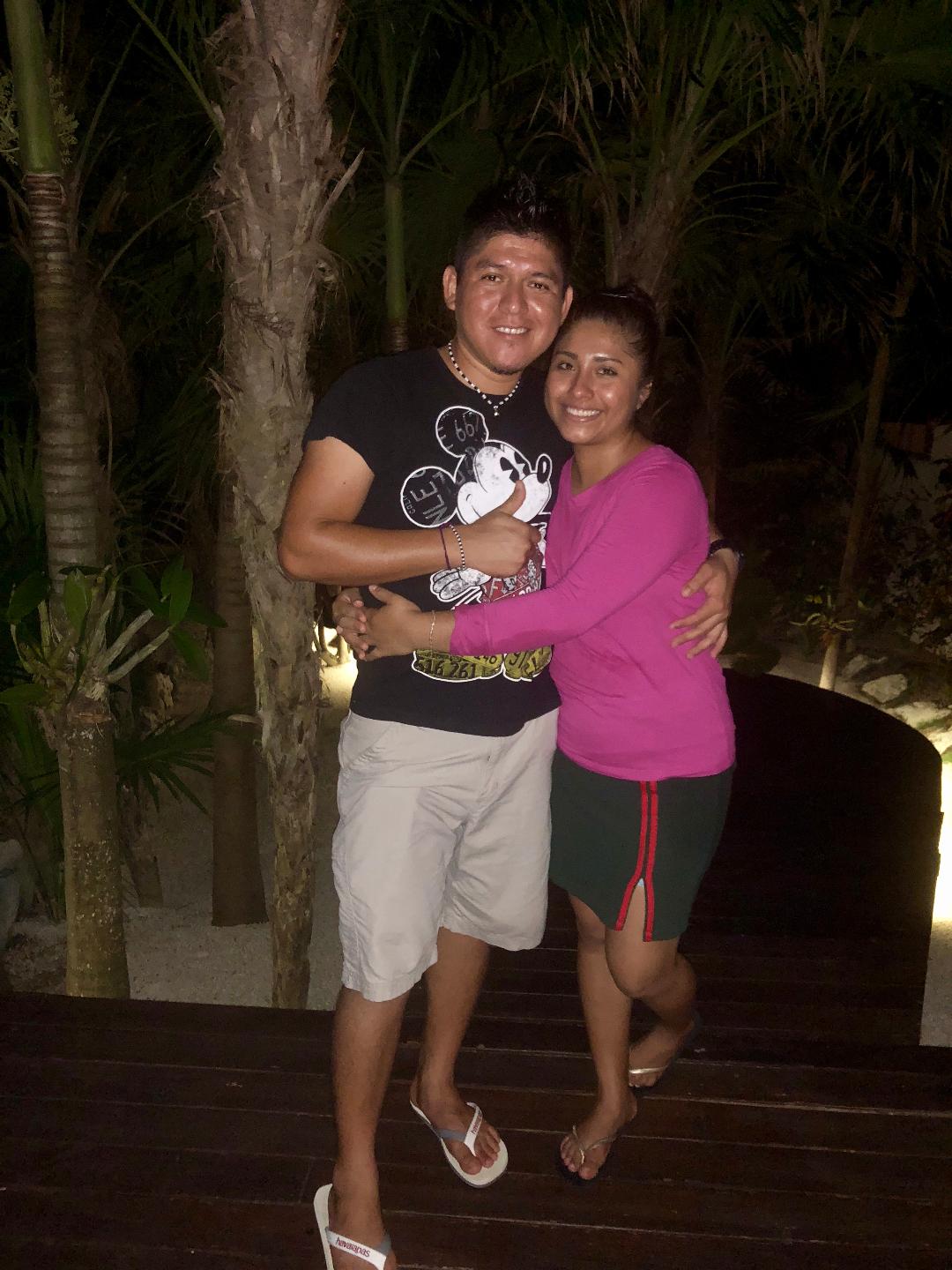 Tulum Jungle Gym
Into fitness anyone? I have been to close to 40 different gyms around the country and Jo probably the same. The Tulum Jungle Gym is the best gym we have ever been to. It is that good. Picture working out on a beautiful white sand beach with everything you need to get a complete workout. Here is the thing though. The Tulum Jungle Gym has ZERO conventional workout equipment. That means no metal (for obvious reasons…rust!) There are no treadmills or conventional weight machines. The ONLY metal/iron you will find in this gym are a couple of Olympic bars and 10 or so ez-curl bars. That is it. So where are the dumbbells and plates? They are there and made from 100% wood. All the plates are wood and all the dumbbells are made from wood. The preset ez-curl bars are even loaded with wood "plates." If you
want to do lat pulls, cable crossover, tricep pushdowns the Jungle Gym has you covered. They have fashioned baskets that you load wood plates or boulders in (all marked in kilograms) connected to rope and swung through a rope pulley to perform these movements. It is truly an awesome experience. Jo and her friend , Lynn participated in group classes instructed by Katie Davies, Jungle Gyms personal trainer,that they swear by. They did a "booty" class on one day, and the following day they did a boot camp class that was totally unique. Working out at the Tulum Jungle Gym was pure awesomeness. Check out their FB and Instagram page for more info. If you are into fitness, and in Tulum, you MUST GO. You'll thank us later.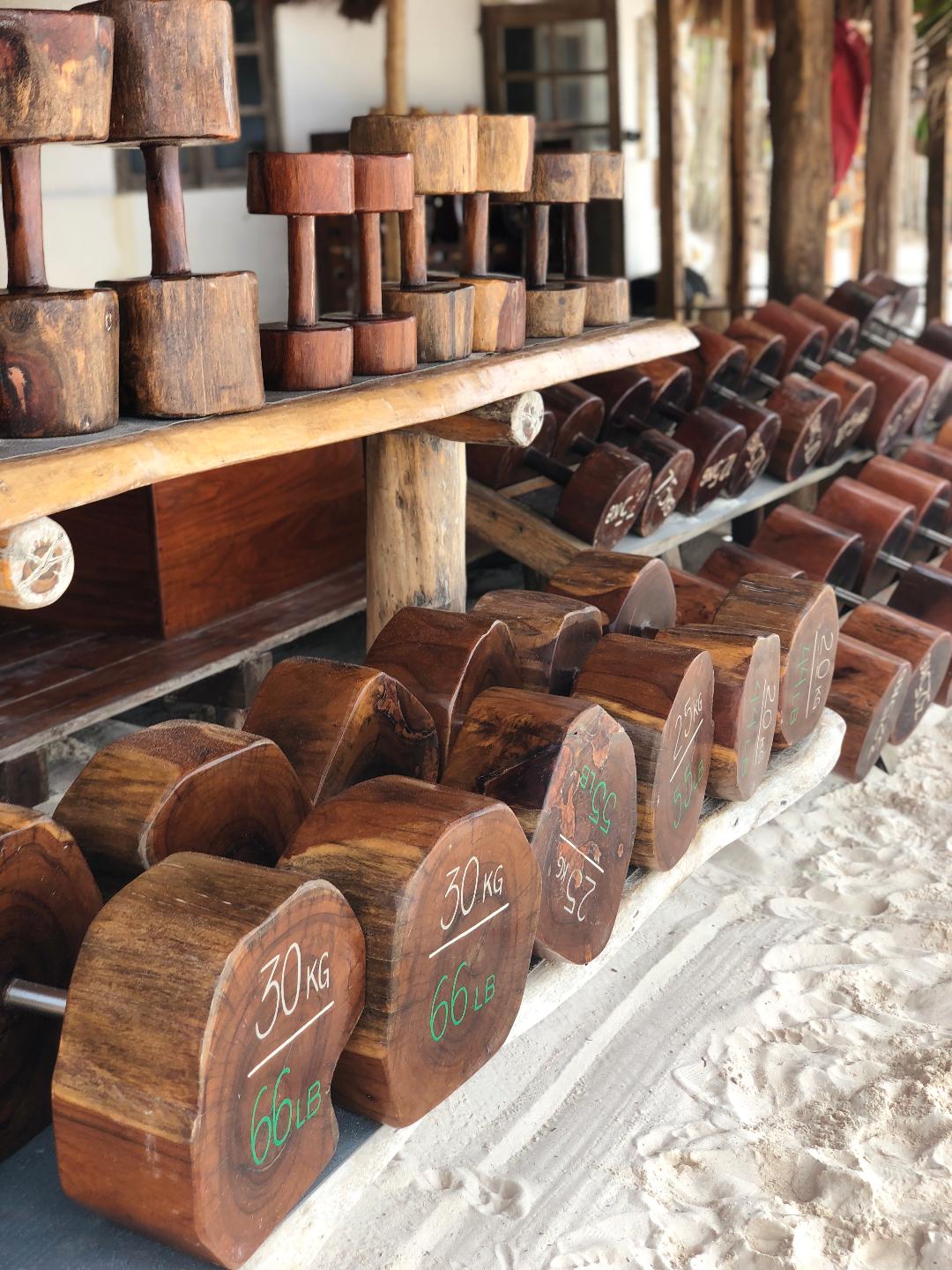 Mayan Ruins
We took a day to visit the Mayan Ruins and this is another "adventure" you should go on. To see how an ancient civilization lived is quite remarkable. The beauty and grandeur of how they lived cannot be overstated. I often wonder if they appreciated the beauty they gazed upon every day. The cliffs and beauty is something that we will never forget. What an experience. You really get a glimpse into another time and your mind constantly wanders about what it was like to live back then. The beauty…..oh the beauty. Check out the ruins HERE.
AZULIK
Last, but certainly not least, we all went out to dinner at Azulik. The restaurant, like most things in Tulum, is unbelievably beautiful. The food is incredibly delicious and the views are nothing short of stunning. We had dinner in one of the nests and had the most spectacular view. The restaurant is not your everyday conventional restaurant either. It's a giant "thatched hut" with a few floors and you really get the feeling that you are literally in the middle of the jungle. No walls, no conventional flooring, no light bulbs. It's nothing but candles, wood and breathtaking beauty. There's a suspended bridge that connects Azulik to another restaurant (Japanese) so the remote jungle feel is all the more pronounced. We still shake our heads in disbelief at the beauty. For more info on Azulik click HERE.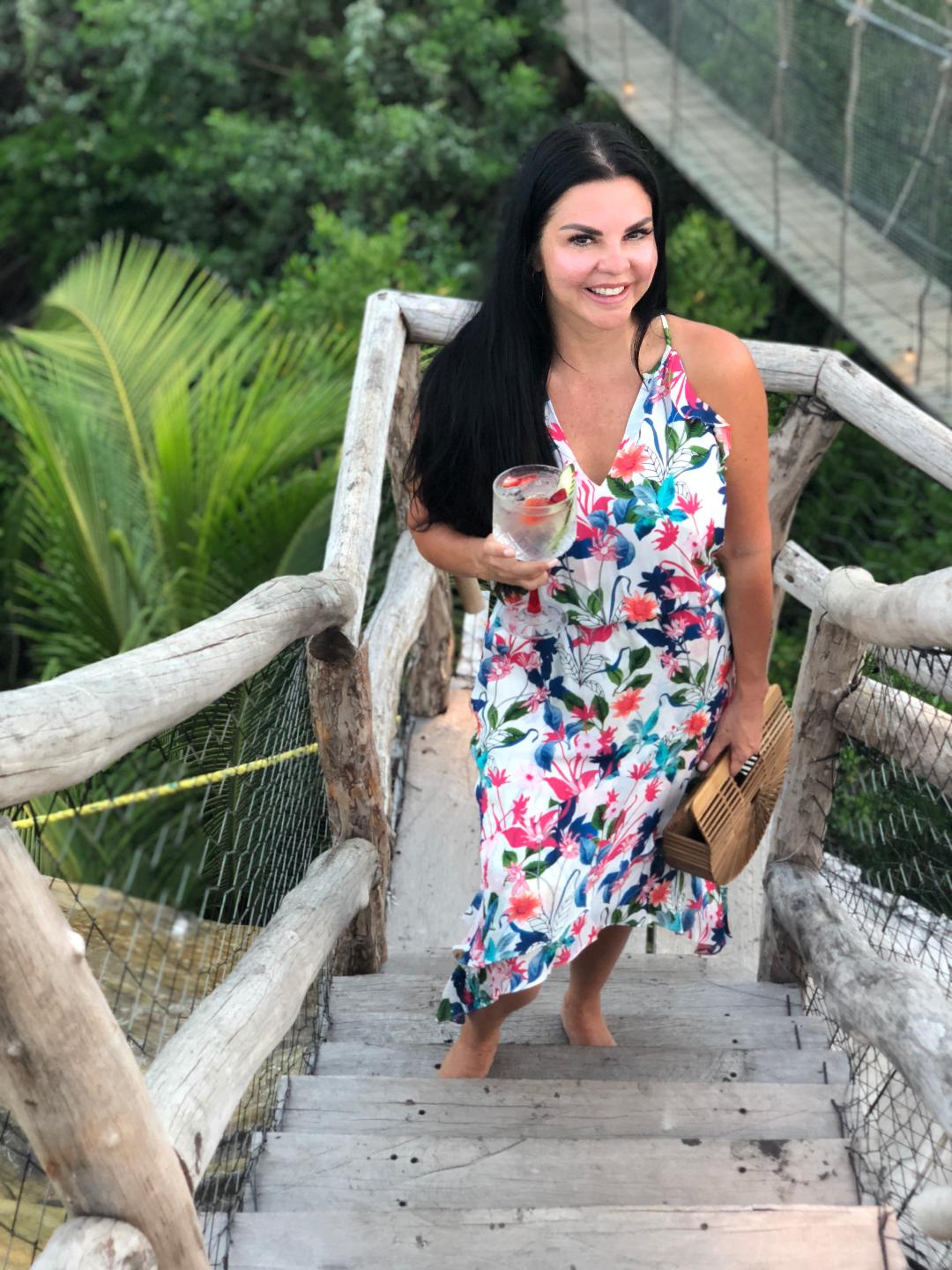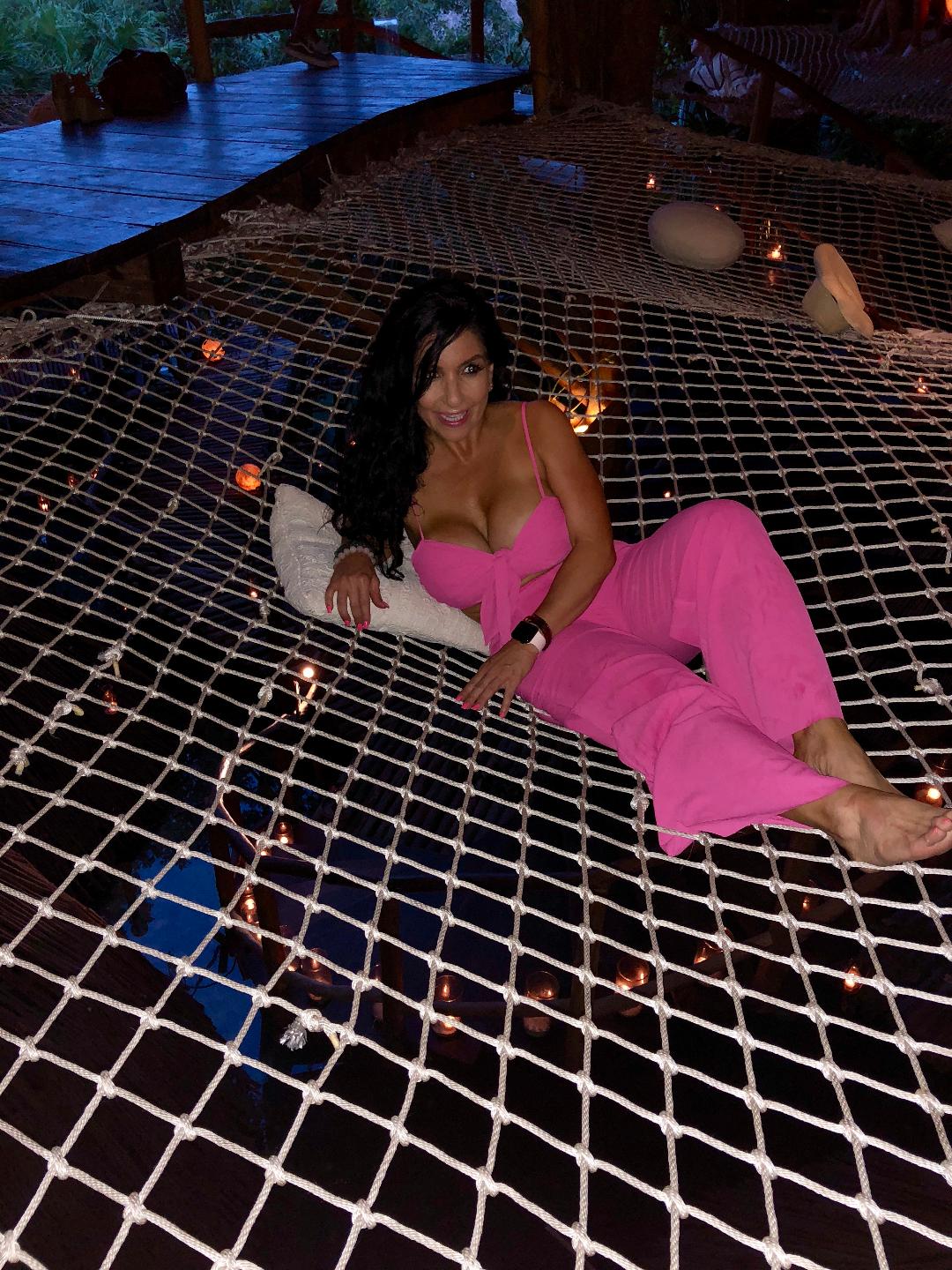 Ladies and gents, Tulum is a magical paradise. There is no other way to put it. If there is one place in the world that everyone should visit, it is Tulum. We both are still in "shock" over the whole experience. It is that good.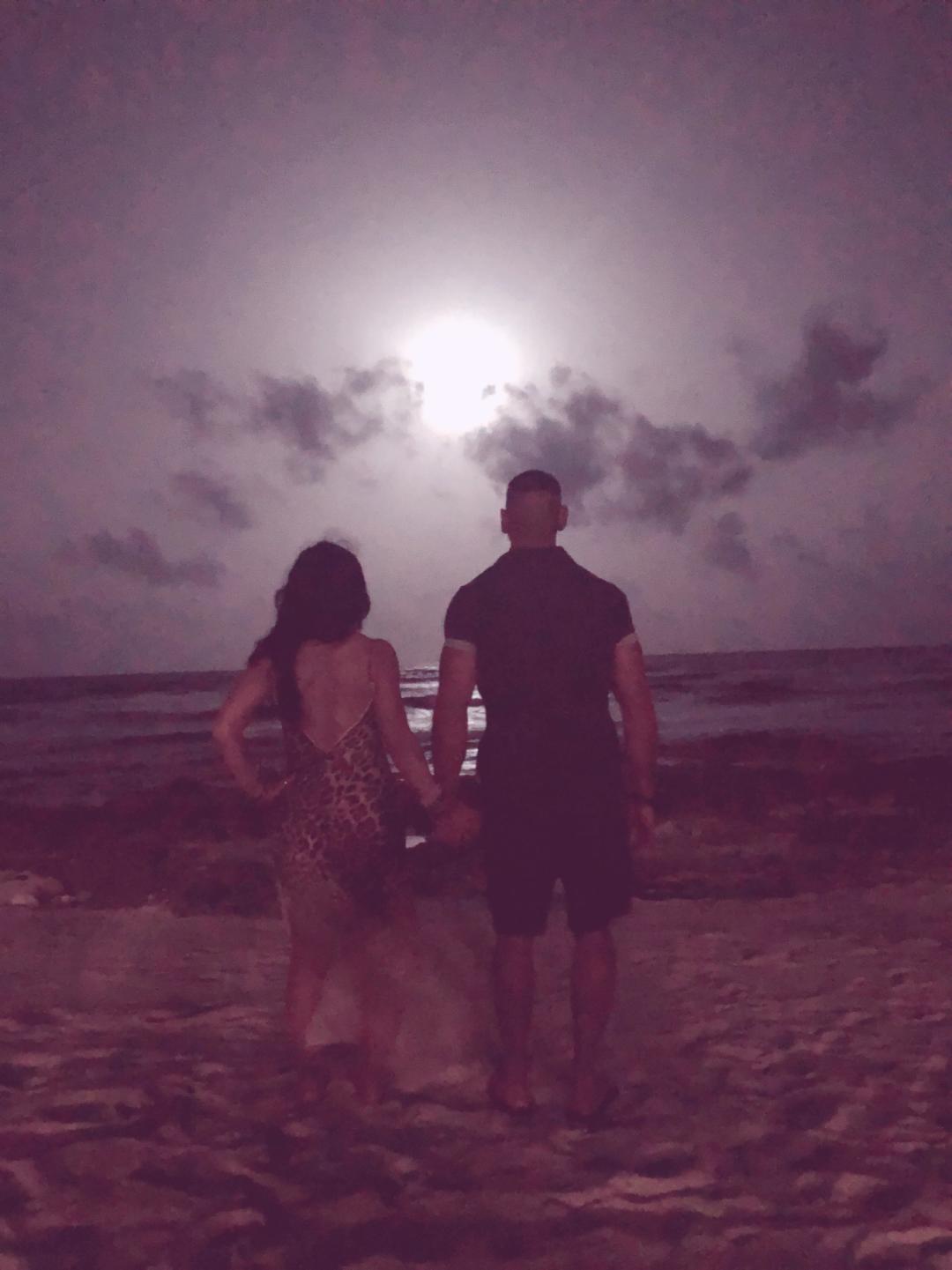 The beauty…THE BEAUTY!!! Wow…..just wow.
Till next time!
Peace,
Chris