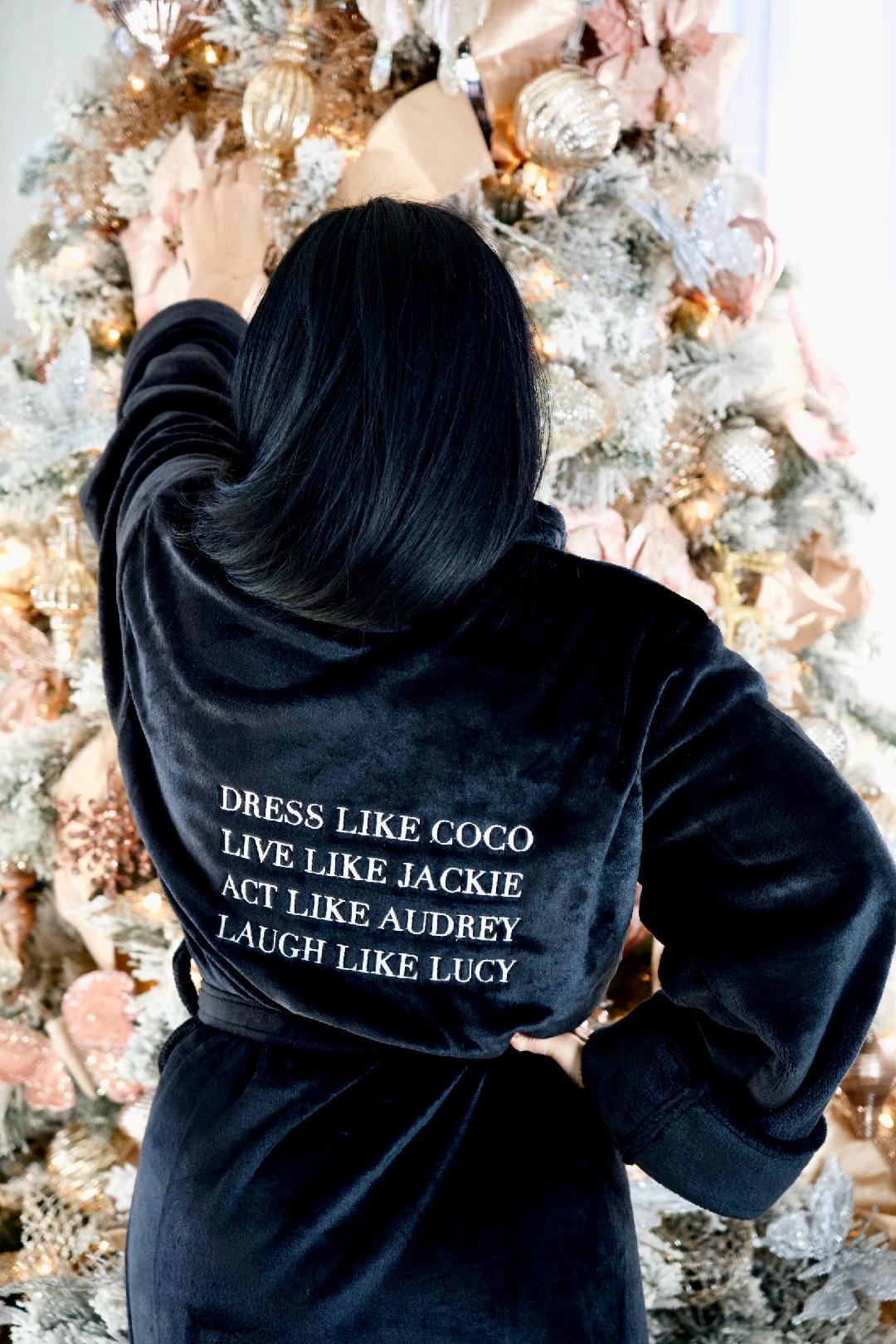 Hello Dolls,
Happy Monday! We have 23 days till Christmas! Can you believe that?? What better way to kick off my holiday gift guides than one that's all about comfy and coziness. Picture yourself sitting in your favorite chair or sofa watching Christmas movies or the Hallmark channel sipping hot tea or coffee. The only thing missing is your comfy cozy robe, but don't worry, I got you covered. I rounded up Robes at all price points for you to shop for that person or you for that matter that loves the robe life. The great thing about giving a robe is you also don't need exact measurements to assume what size someone would be in a Robe. Robes are a great route to go if you're in a pinch and don't know what to get someone. Always a no fail gift!
I purchased this adorable robe at this boutique in Lakeway HERE
You can also purchase (HERE) the site has so many cute items for you to shop. You will find a plethora of Robes, PJ's, and lounge wear – Shop my robe HERE
I also love this one – HERE and this one HERE.
Shop below tap on photo and it will take you directly to purchase the robe you choose.
Stay tuned for more holiday gift guides.