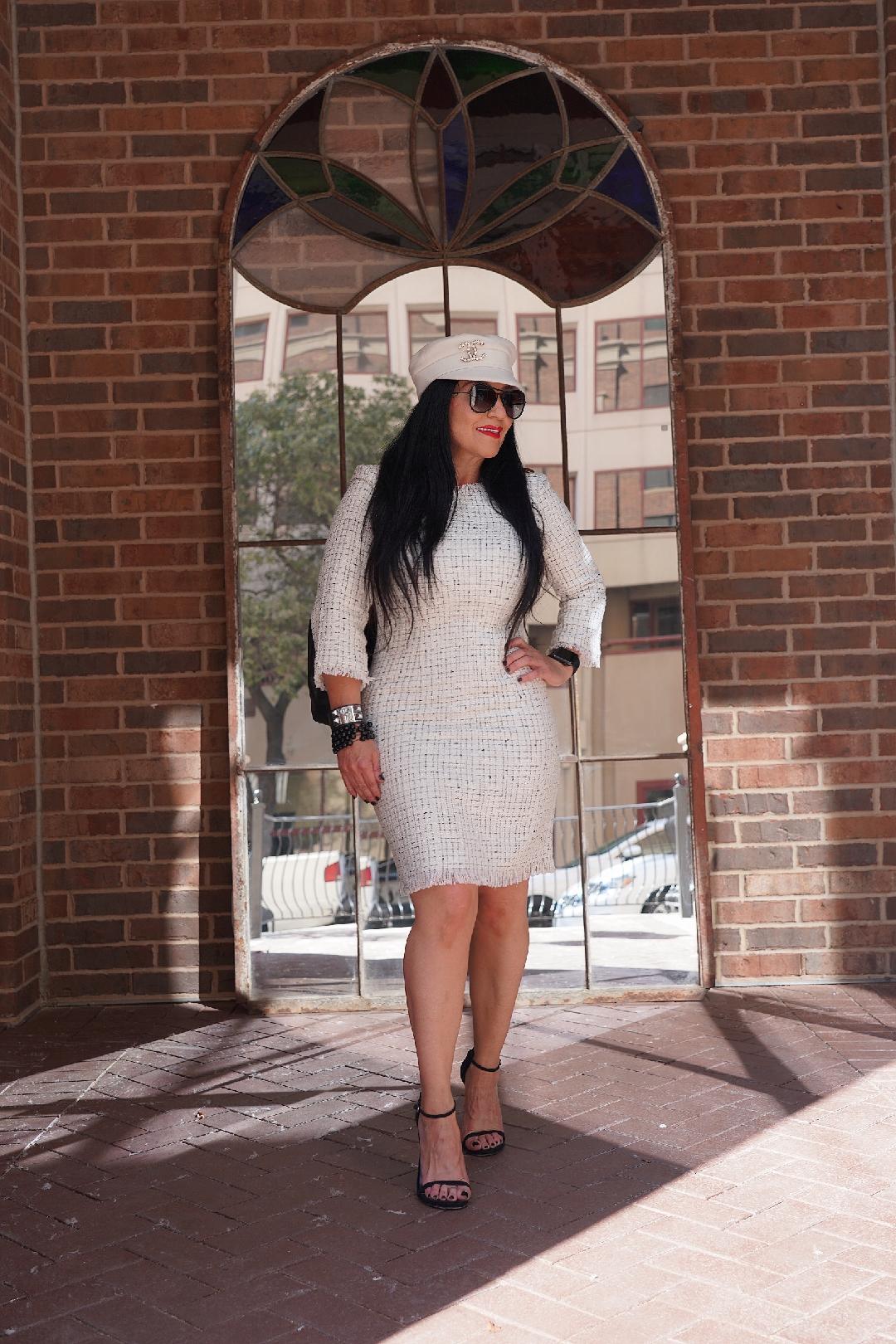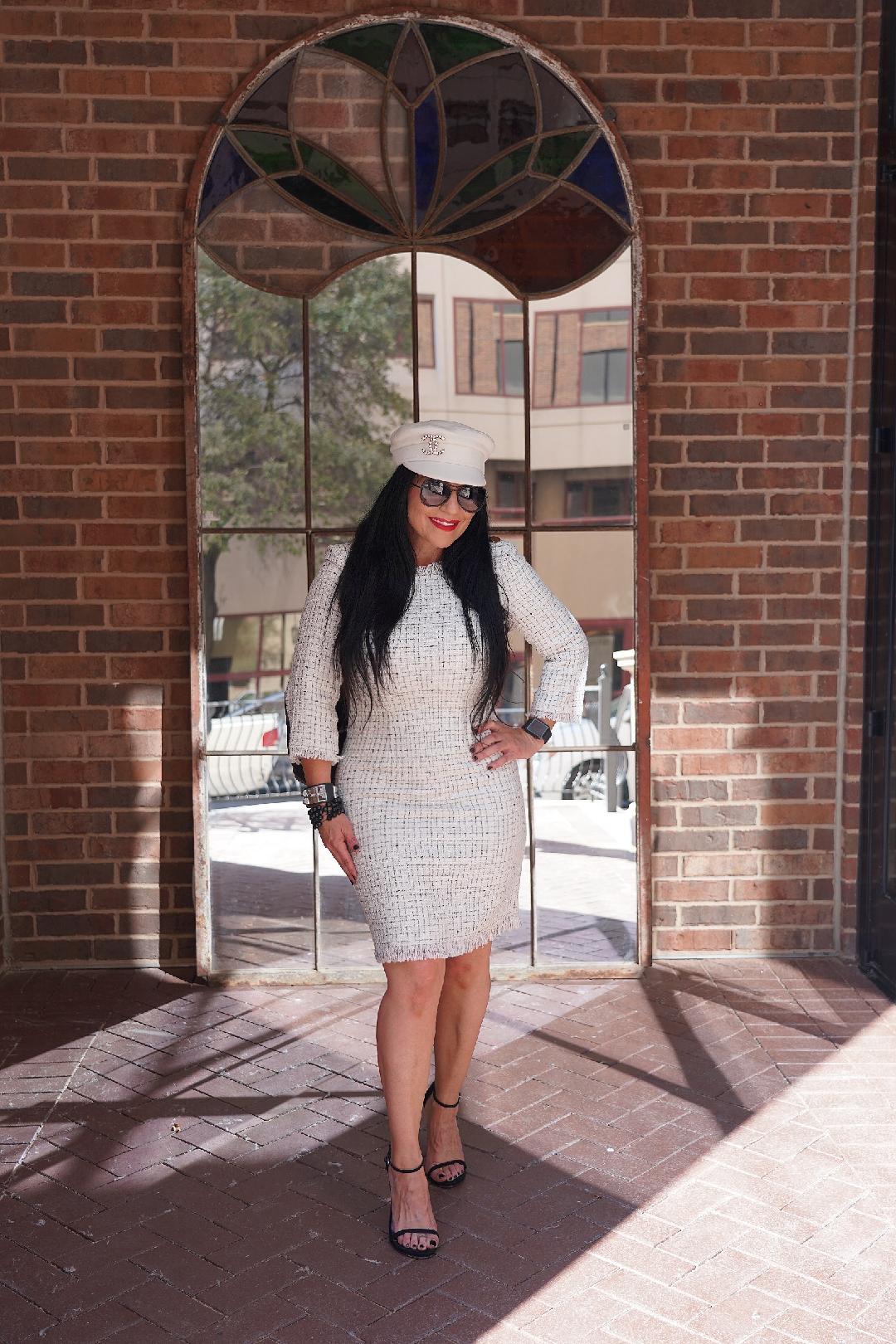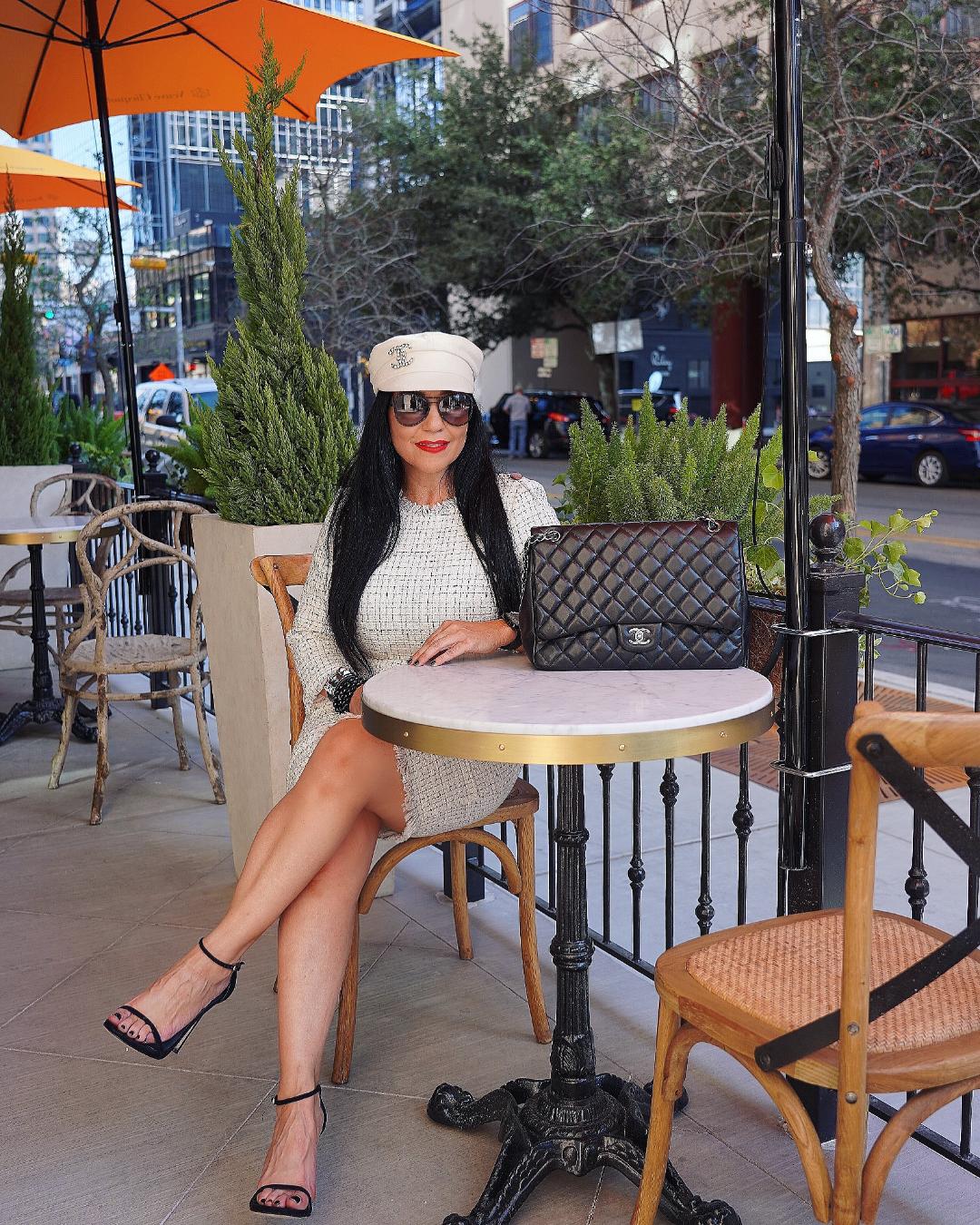 Hello Dolls,
Happy Monday! I love Mondays it is a start of a new week, new goals and new fashion lol . Today's Look is all about the tweed dress, it is chic…… it is timeless fabric that elevates your look and exudes luxury. There is just something about tweed that instantly makes me feel elegant. Tweed has always been one of my favorite fabrics to wear when the weather starts to cool either in form of a jacket, skirt or dress. This beautiful tweed with fringe dress has all the right elements I look for when I am purchasing a classic piece.
The white and black tweed is not only classic, but it makes it easy to mix & match with other fun prints in your wardrobe. The loose, raw hemline makes it look a bit more effortless for easy styling.
It is still really warm here in Texas so I paired the dress with my Stuart Weitzman heels . I plan on also styling it with boots and or booties when it gets cooler temps.
Stay tuned dolls this Harper Rose dress will be launching soon at Nordstrom!
Heels- HERE
Hat- HERE (now on sale)
Chanel Brooch- from Neiman Marcus similar HERE
Chanel Bag- Similar HERE
Shop More Tweed Dresses
Thank you for stopping by! I am so grateful for all your love and support.