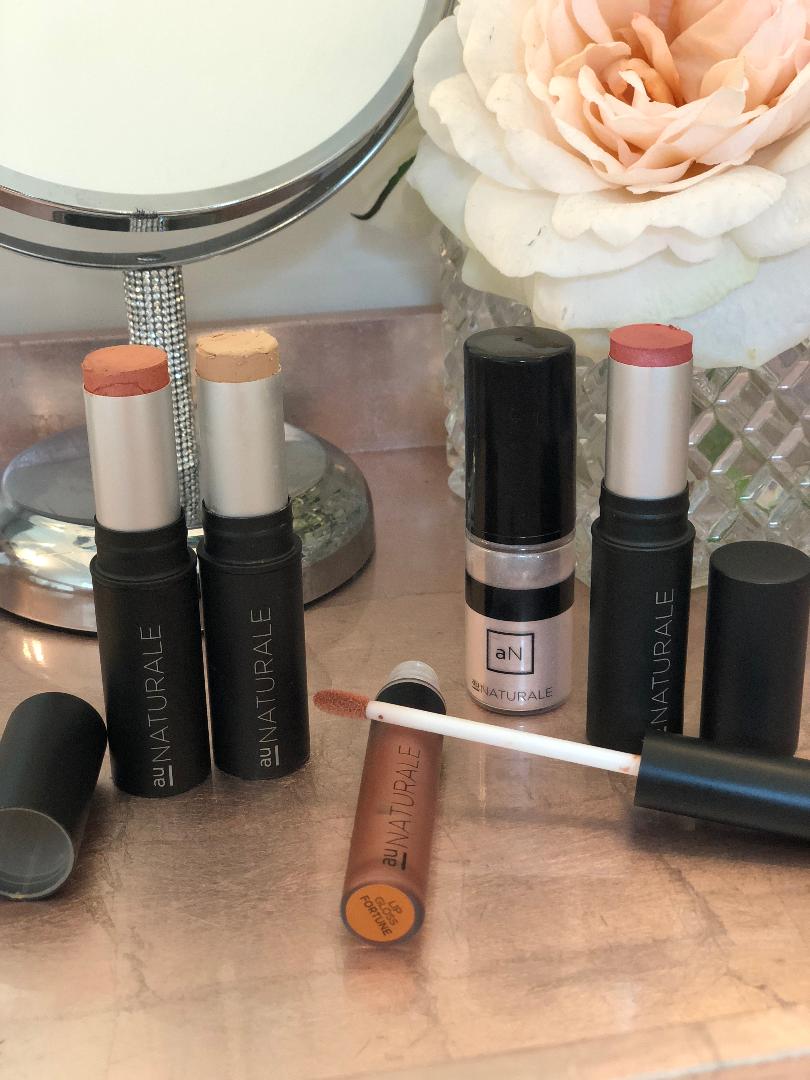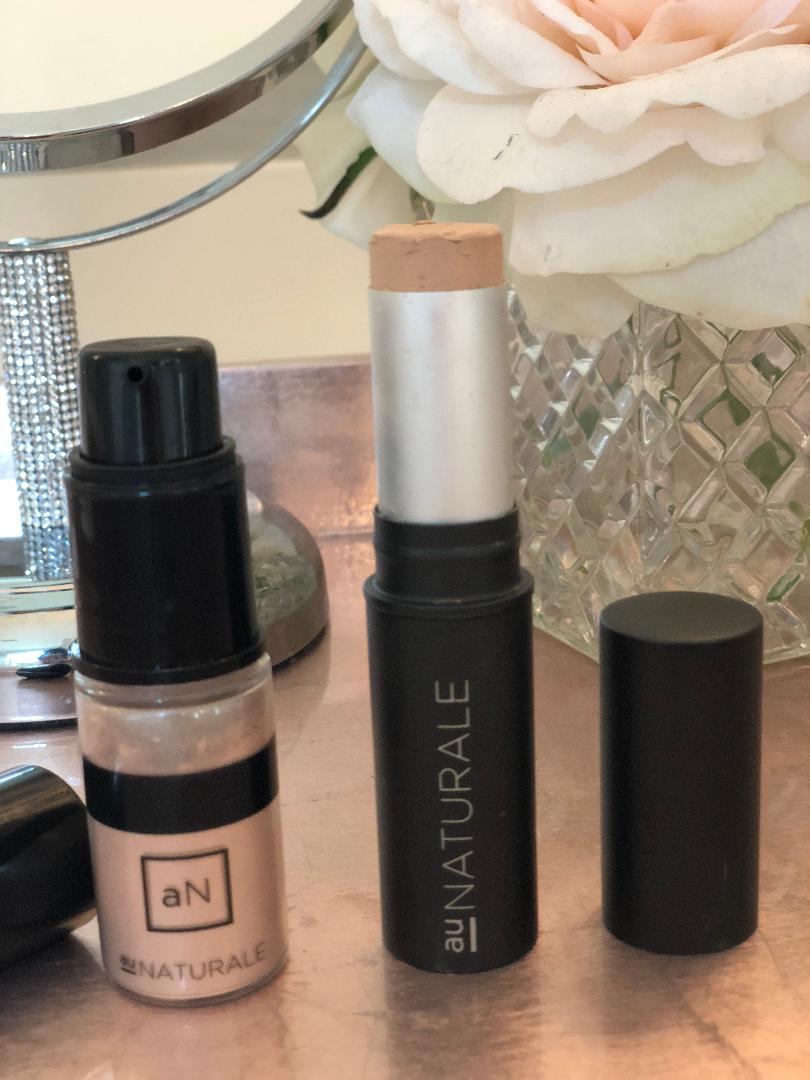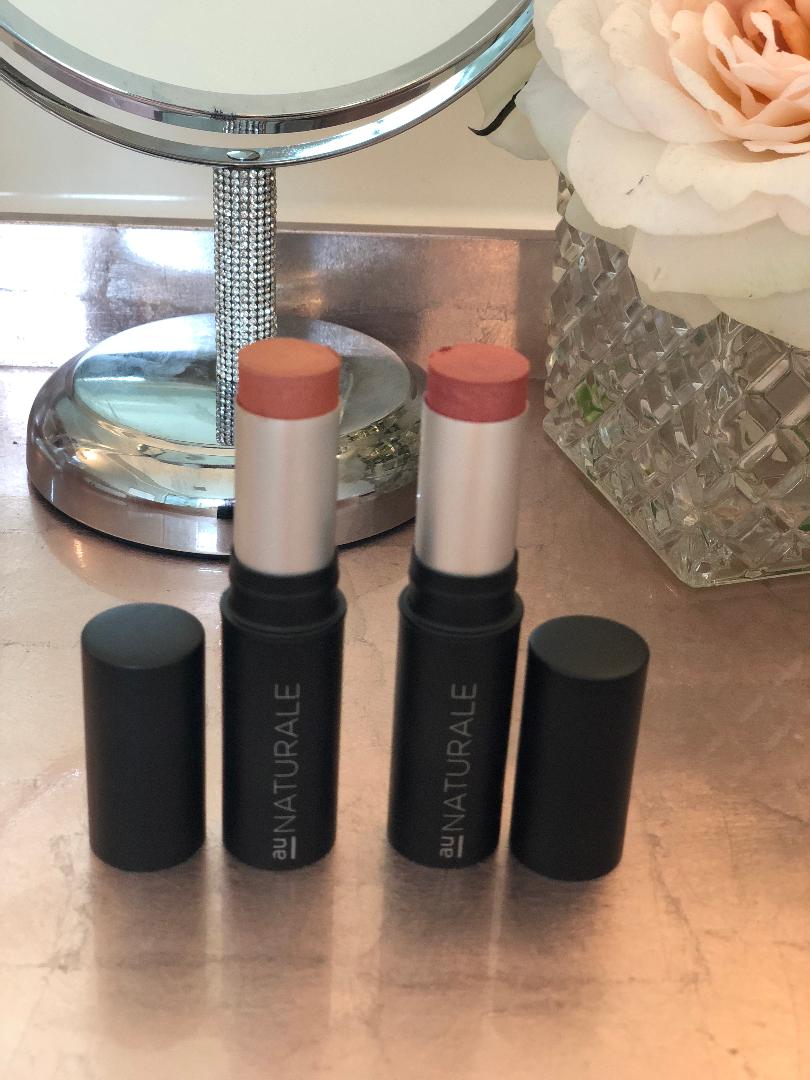 Happy Sunday Dolls!
Lets talk clean beauty makeup. I am sure by now you have seen me post about this amazing Clean beauty brand Au Naturale. Here at PLG I do my very best to share with you products and companies that are making a difference in the world by creating amazing non-toxic beauty. I am not 24/7 100% perfect with clean beauty because let's be honest, life happens. Life is about balance right? Right.
Flash back 5.5 years ago. I was diagnosed with Hoshimotos – a thyroid autoimmune, and allergies to gluten and dairy. My health/thyroid was a complete mess. I asked myself "how can this happen to me? I am a healthy person. I eat right, exercise, live a healthy lifestyle. How is this possible?" In my research and working with some amazing Functional Medicine MDs, I learned that everything we put on AND in our bodies will affect us down the road.
To my shock and dismay I had no idea that the beauty industry is not regulated. Companies are allowed to put nearly any chemical into personal care products sold in the US—even known carcinogens—without any safety testing, and without disclosing all the chemicals on labels! This is crazy. How scary right??
Think about that for a moment. Everyday, the average American woman that is you and I reading this, uses about 5-10 personal care products containing chemicals that we inhale, ingest and absorb through our skin. These toxic chemicals end up inside us and cause illness. What I have learned on my health journey is knowing what I am putting on AND in my body plays a key role in staying healthy.
When I created PLG I vowed to share everything I have experienced and learned about Health and Wellness. It is my mission to keep all of you informed.
Au Naturale is one of those companies making a difference. They are 100% clean beauty and they stand FIRMLY by that. Each ingredient that they put in their makeup has been scrutinized before putting into their formulations. Only ingredients that are factually healthy and naturally sourced make their cut. How freakin amazing is that!!
When you are putting Au Naturale makeup on your face you know with out a doubt that you are getting vegan, organic, paraben free and ethical makeup that is not going to compromise your health. That in itself is something everyone should get behind.
The Skin Deep database from the EWG is a great resource for researching your favorite products to find out what's in them and how they rate for toxicity. Choose products in the 0-2 least toxic range, with the green circles.
Thank you Ashley Prange for your beautiful mission in clean beauty and creating this amazing brand. You and your amazing team of boss babes are such an inspiration.
To Shop the products I have been using this summer and that are in photos above click below:
Destiny Creme Multistick I love how it gives me that glowy look ~Shop HERE
Awaken Creme Multistick is one of my absolute favorites the color is to die for I use on cheekbones and lips ~Shop HERE
Aura Highlighter need I say more its highlighter dolls trust me you will love it~ Shop HERE
Fortune Lip Gloss I totally rock it on the daily its the perfect neutral gloss with some shimmer ~ Shop HERE
Zero Gravity Foundation- Biscay~ Shop HERE
I cant wait for the fall collection! Stay tuned dolls.
Thank you for stopping by I am truly grateful for you!
Health is Wealth!