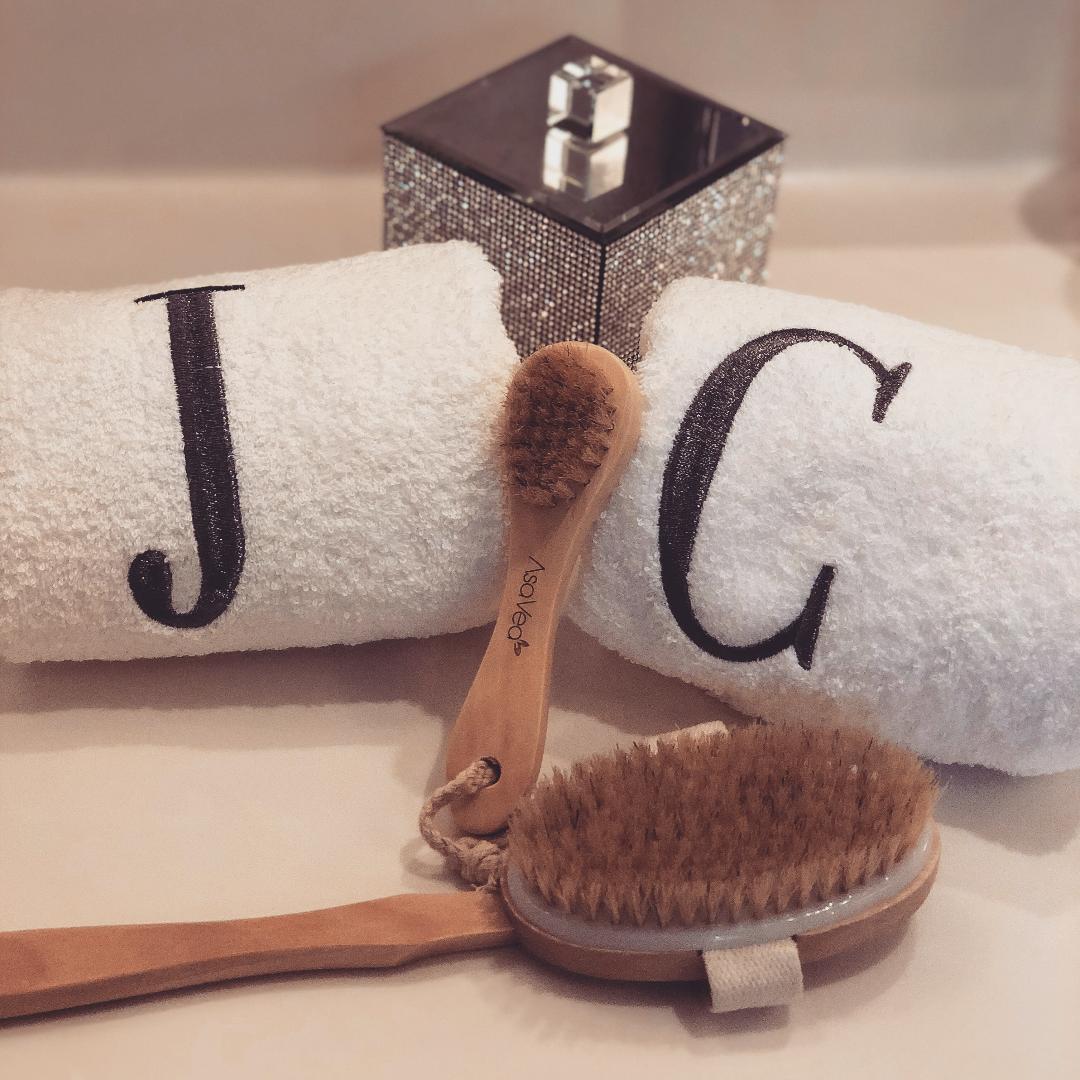 Hi Dolls,
Today I am going to get a little personal and share with you what I do prior to showering. A couple of years ago I noticed my skin started to look dull and dry. UGH!! If you know me you know I research everything so I went on the hunt for ways to brighten my skin . In my research, I discovered dry brushing and the benefits . Dry brushing is one of the best ways to pamper your skin and improve your health. WIN WIN!!
Did you know your skin is an organ? In fact it is the largest organ on the human body! Therefore detoxification is so important for our skin. Our skin is responsible for eliminating one quarter of our bodies waste and the skin receives one third of the bodies circulated blood. How amazing is that? Dry brushing helps unclog pores and excrete toxins that get trapped beneath the skin.
Dry Brushing Benefit
Helps shed dead skin cells and encourages new cell renewal, which results in brighter and smoother skin.
Stimulates your lymphatic system and aids in detoxification.
Boosts circulation which reduces cellulite
Helps reduce muscle tension
Calms the mind and relieves stress
Unclogs pores
Stimulates the nerve endings in the skin and is so invigorating
Remember everything is connected. When you take care of your skin, it in turn improves circulation, which in turn enhances your immune system. If you want skin that glows, get busy Dry Brushing!
How to Dry Brush
First you will need a good dry brush, I have listed my picks of brushes for you below. Always brush on dry skin. This is very important, hence why I do it before I shower. Feel free to choose whatever works best for you.
Start at your feet and use firm, small strokes. Brush upwards toward the heart. When you start on your arms you will start at your hands and work upward. For your stomach work in a counterclockwise pattern.
Keep in mind any kind of exfoliation or brushing should be done in a gentle manner and should never break the skin. Your skin should be pink after your session not red or irritated.
Avoid brushing your face, unless you have purchased a special brush for the delicate skin on your face.
How to Take Care of your Dry Brush
Always keep your brush in a dry place, away from moisture.
Don't share your brush. Yuck!
Wash your brush once a week with a mild hand soap.
Now you have the keys to happy, healthy and glowing skin!!
Please share your experiences with dry brushing (if you have any) or drop me a line with your questions in the comments section.
Thanks for stopping by!!
Shop the brushes below