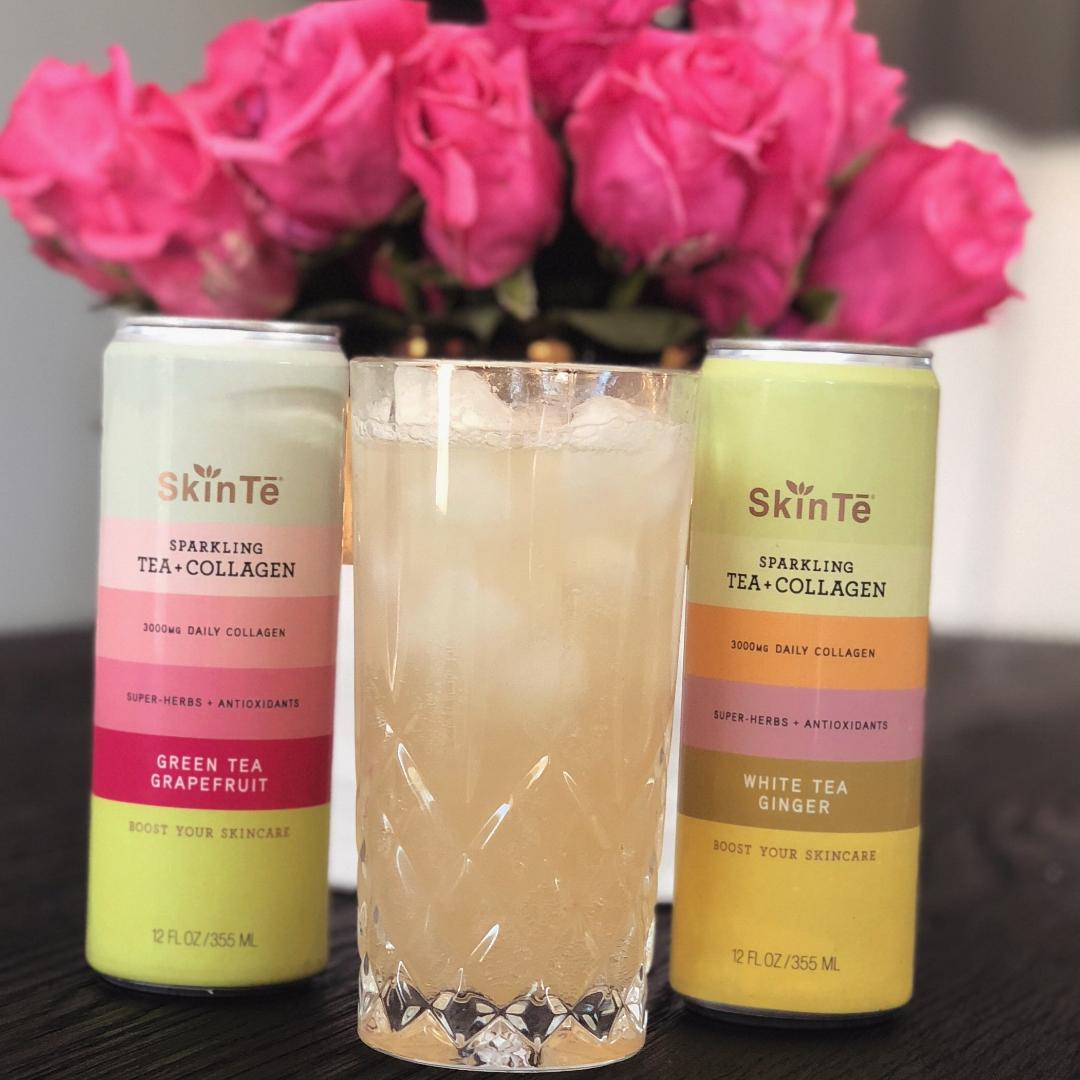 Happy Friday Dolls!
If you have been following me for a while you know I am obsessed with all things collagen for my hair, skin, nails and joints. A few months ago I was introduced to Skinte a combination of organic brewed tea + collagen that was designed to boost your skincare and give you the vitamins, minerals and antioxidants we need. Umm hello this sounds like liquid gold to me and it also tastes fabulous!
Collagen is a protein found in our bones, skin, tendons and ligaments. Collagen is the glue that holds our bodies together. Collagen has the following benefits:
Improves Skin Elasticity
Contributes to radiant skin, hair and nails
Supports connective tissue
Soothes sore muscles and achy joints
Heals leaky gut syndrome
Skinte has the highest quality, bioavailable collagen peptides, a proprietary blend of herbs, gluten free, no artificial sweeteners, no dairy, no soy or dyes. Paleo friendly, Non-GMO, Kosher Collagen. Skinte was formulated by a Doctor and made delicious by a chef.
Pre-orders are now open and followers of PLG are given an exclusive 25% off their first order. Click Here to order and make sure you use the code "PLG"
Cheers to beautiful hair, skin and nails.