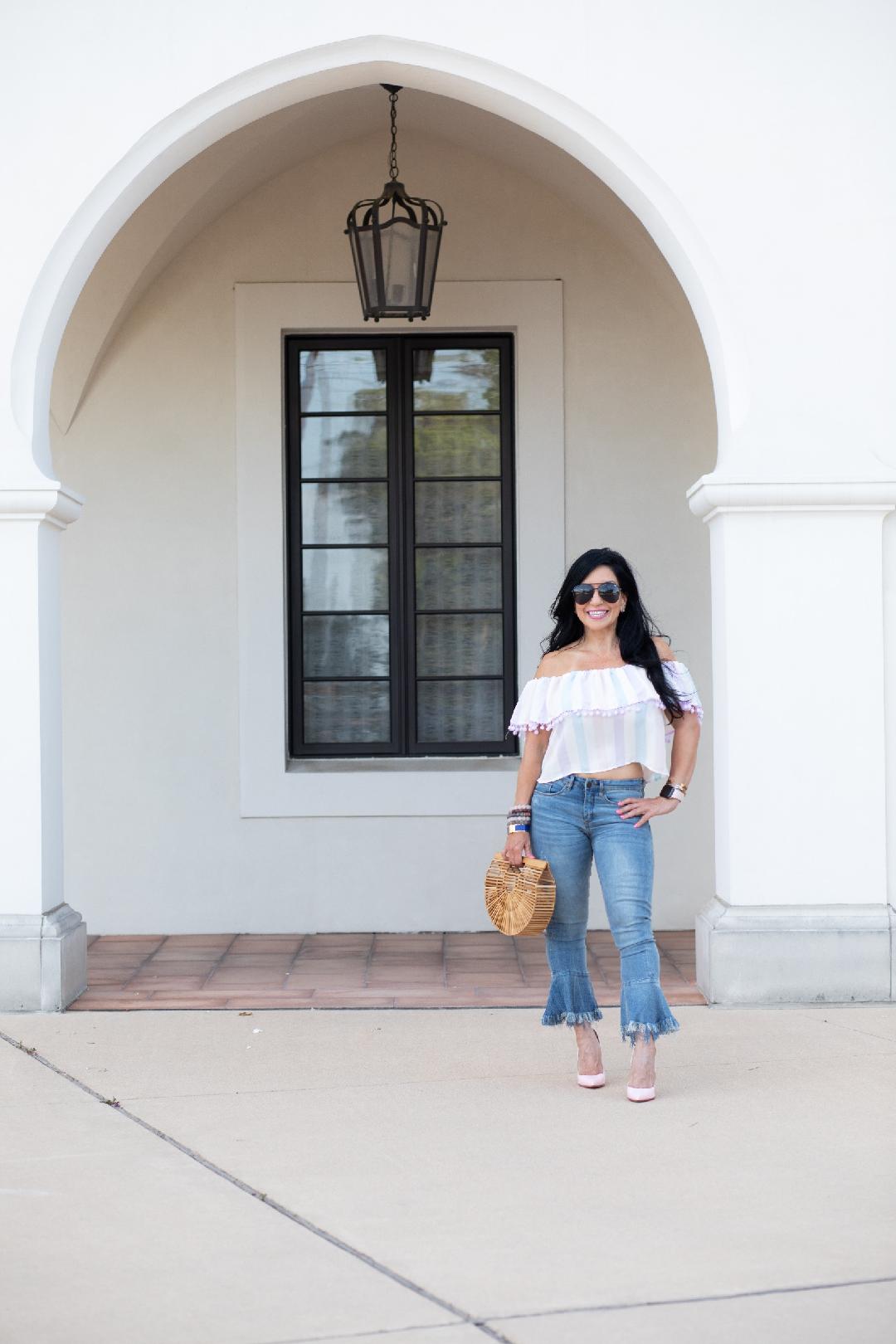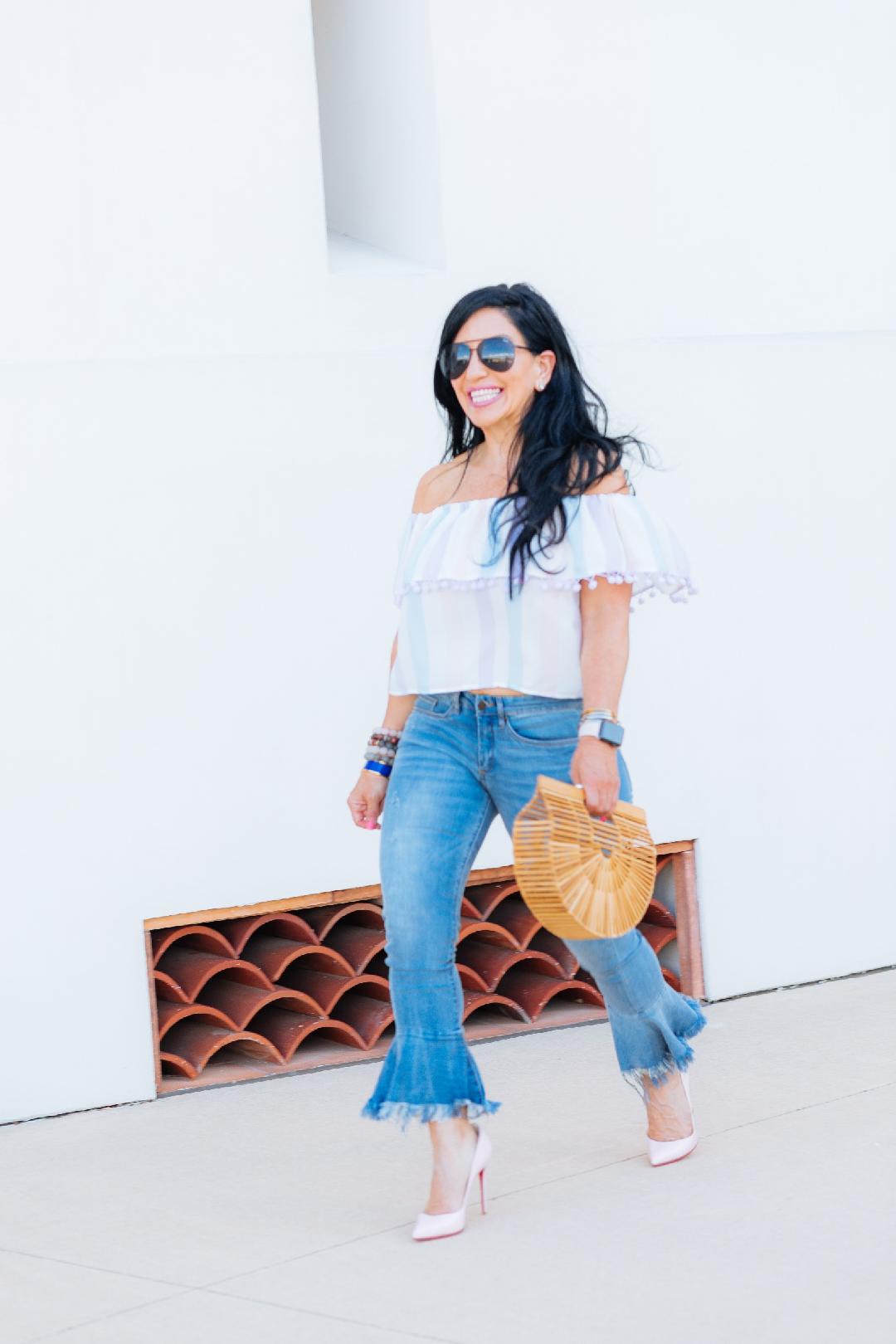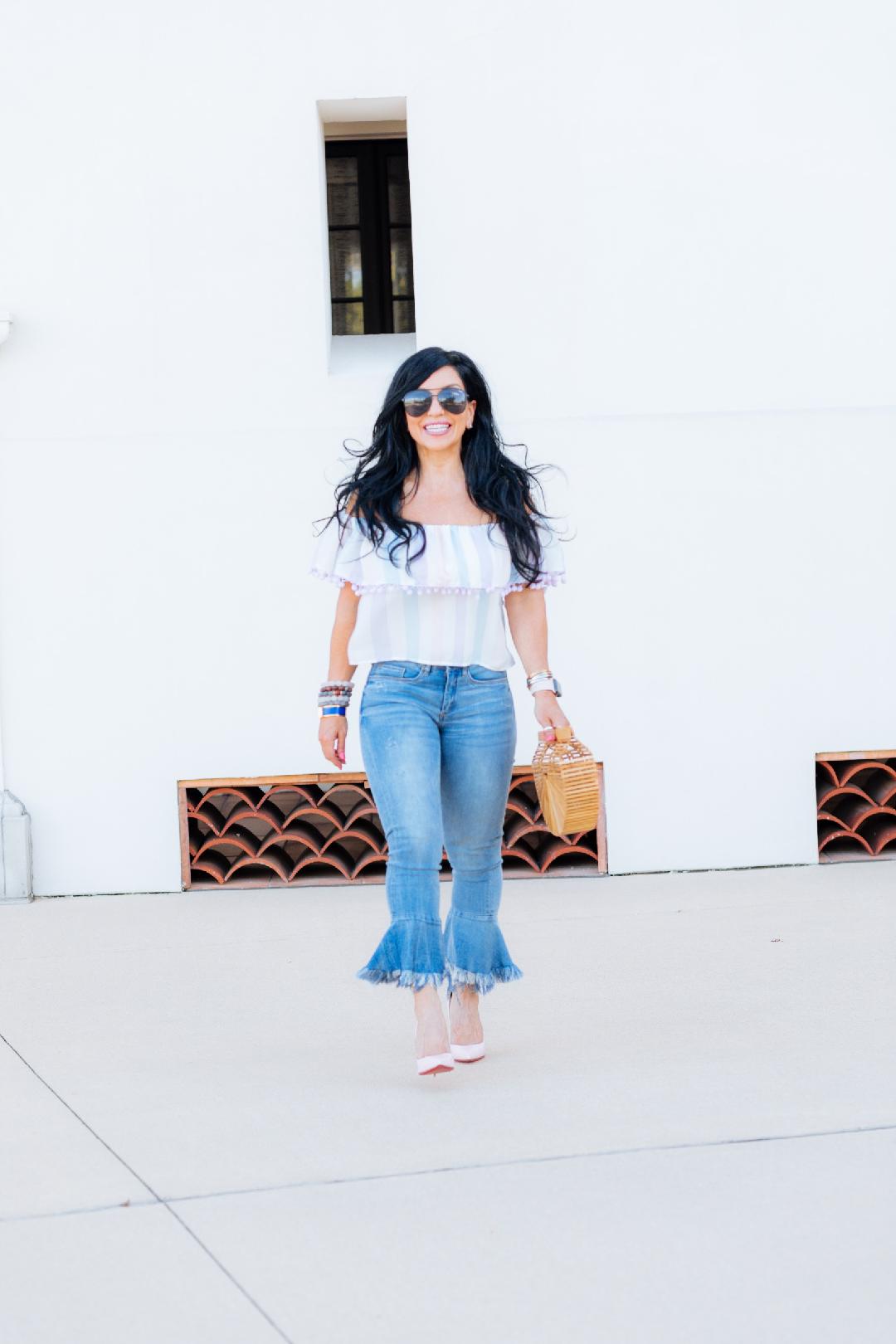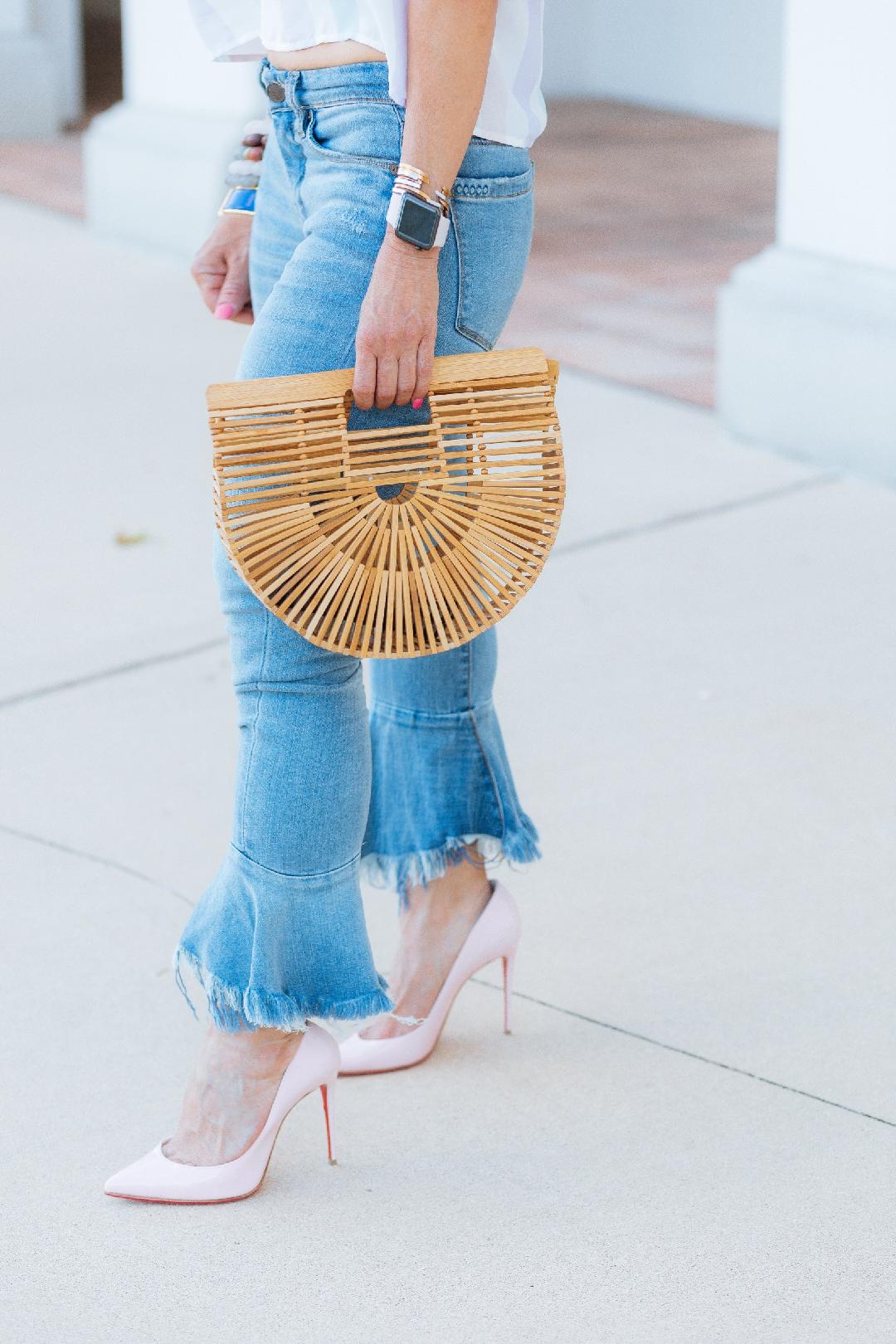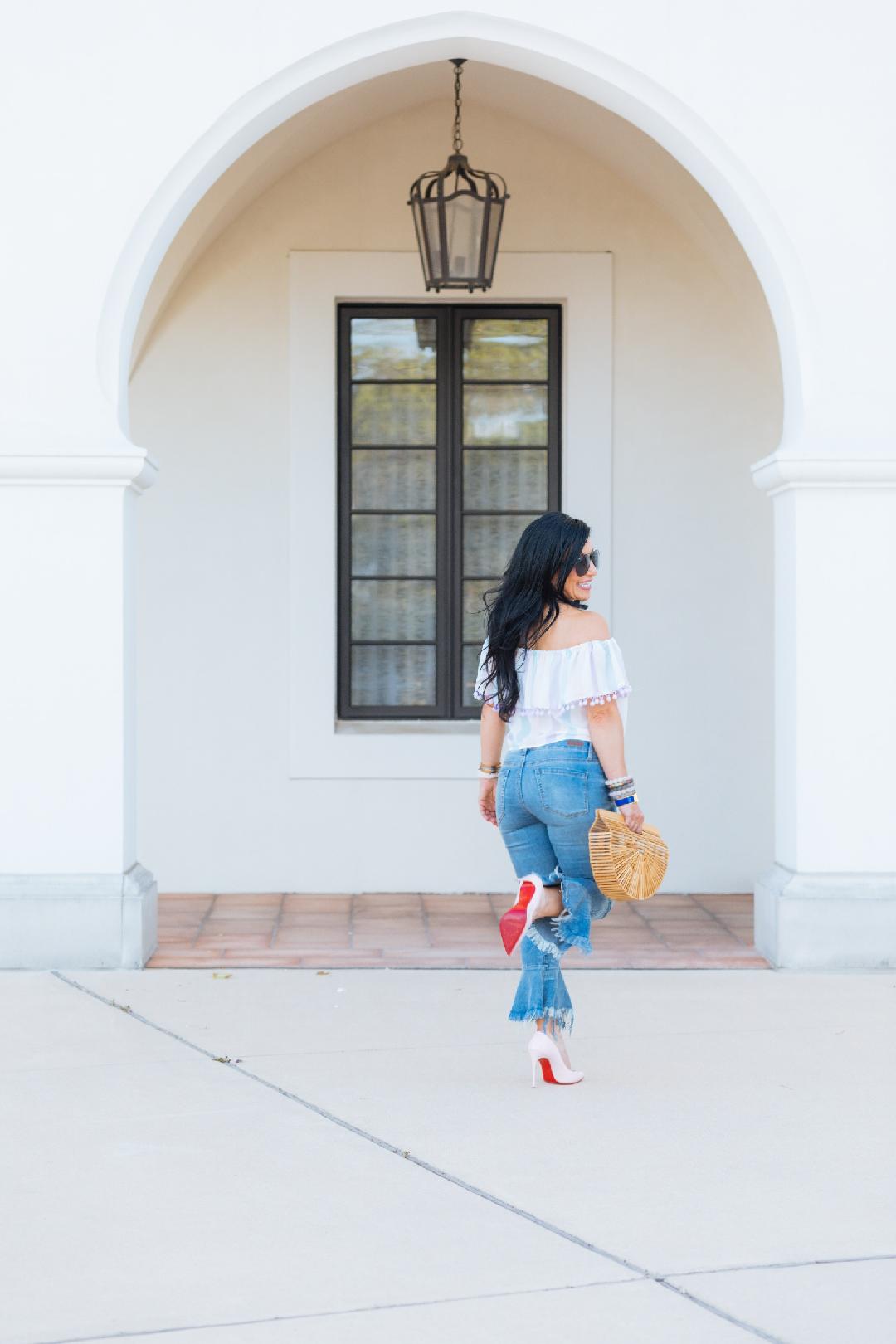 Happy Saturday Dolls,
This week I did not have to travel for work, so it was a blessing to take a much needed break from flying and dealing with flight delays ughh. I have to say, it really was nice to work from home and sleep in my own bed! The things we can take for granted. I feel like a new women, and I'm ready to take on the world!
This week I got to work out every day at
F45
and on Wednesday I attended the
Neiman Marcus
Runway Report Fashion Show. The Fashion Show was amazing and I can't wait to blog about it, so stay tuned!
Speaking of fashion, this week I am sharing the "Oh So Cute Ruffle Jeans" look! These jeans are literally show stoppers. Every time I wear them, I am stopped and asked who makes them and where can they purchase them, so I am sharing all the details with you; my dear readers.
I purchased the jeans at
Revolve
at the beginning of Spring, but they are no longer available there. What?! Fear not ladies, I have good news and even better news. I found them for you and….drum roll please……..they are on major sale! Wooohooo! Yay!!!! While I was on the hunt to find these jeans for you I also found a few others that I know you will love.
Shop Ruffle Jeans
The pastel candy cane top I styled with the ruffle jeans, I purchased at one of my favorite Austin boutiques ~
Found.
The top is sold out there and on line BUT I found the exact top just different colors and you can purchase it ~
HERE.
If you live in Austin , Found boutique has the top in stock and you can stop by and purchase it. It is super cute and I know you will love the fit. I found some really cute summer tops to style with your ruffle jeans. Swipe below to shop.
Shop Summer Tops
Last, and certainly not least, are the shoes and bag. I found so many cute pink shoe options for you to choose from! The ever so popular Cult Gaia Bag, you have seen me style this bag with different outfits because it is the perfect summer bag and very versatile. I picked a few different styles of this brands bags for you, so choose your favorite. Girls gotta have options!!
Shop Bags and Heels
If you purchase any of the options above, please tag me and I will post your pic in my stories.
Thank you for taking time to support
PLG!