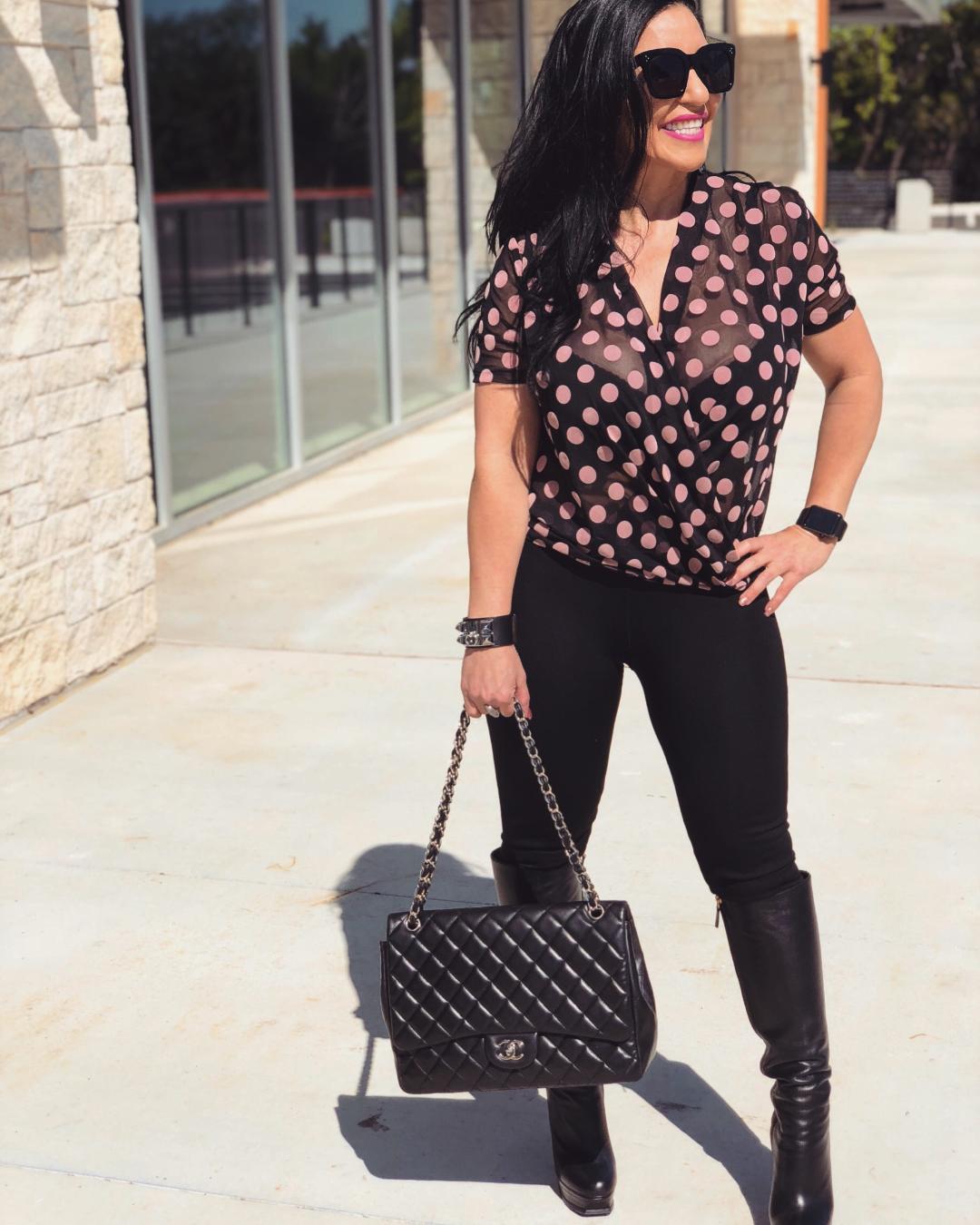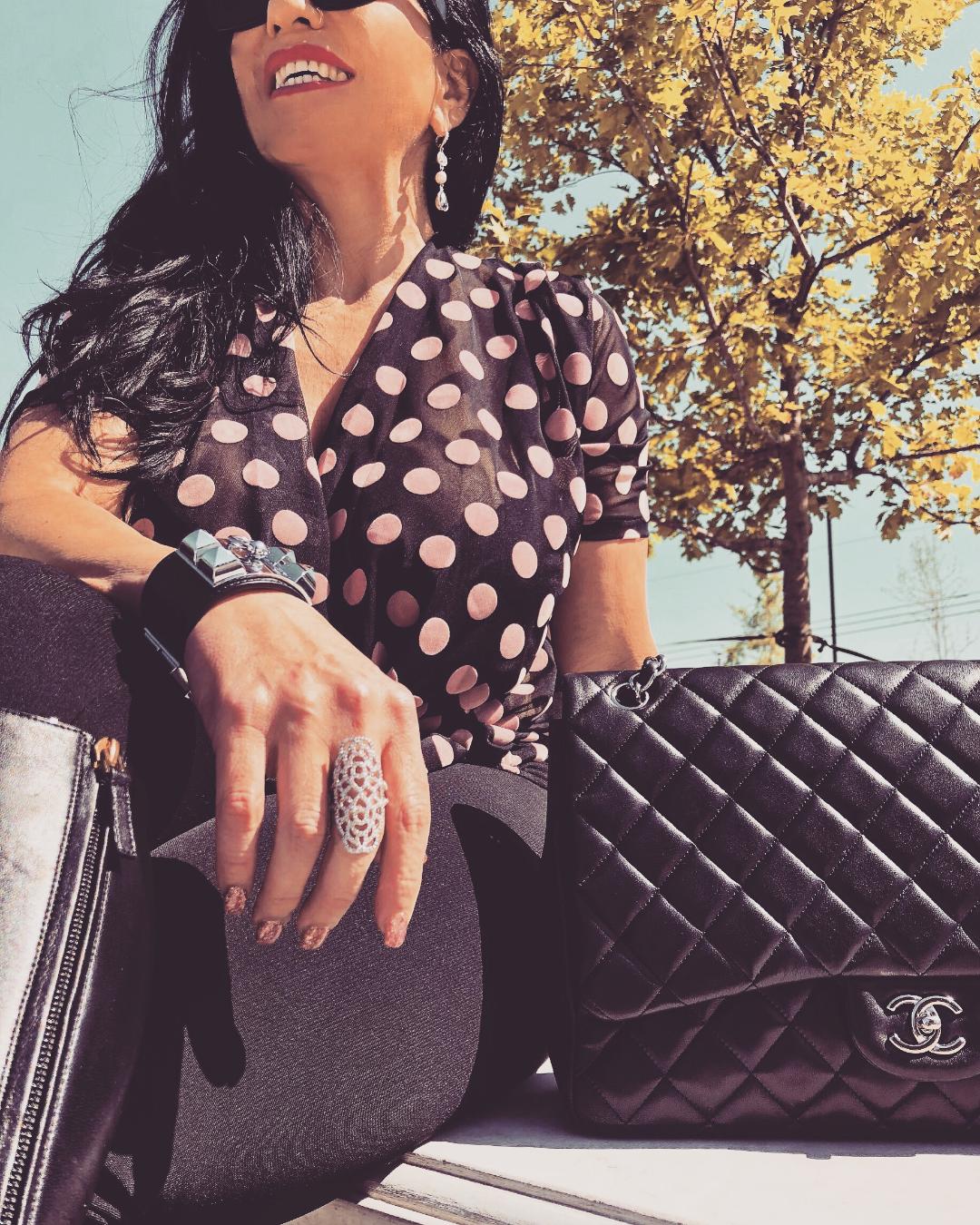 Hi Dolls,
Happy Wednesday!
I just got home from a quick work trip to Louisiana and now I am dealing with a bladder infection ! Ugh not fun!  But I don't want to bore you with that so lets talk fashion and polka dots!!
"There is never a wrong time for a polka dot." Marc Jacobs could not have said it any better.
Polka Dots are fun, chic and perfect to incorporate into your Spring and Summer wardrobe. Polka dots bring life to an outfit! Did I I mention I am obsessed with all things polka dot?!
I was so excited when I found this adorable top and I was even more excited when I found out it came in two other colors.. and cute colors at that!  I did the obvious, I purchased all three tops. If I  find something I like, I buy it in every color! Doesn't everyone do that?  Anyway, I couldn't wait to share my find with all my favorite dolls!   One last thing I have to mention and this is huge! This top is under $30.00. Umm hello get to shopping!!!
You can shop my look below:
Leggings- Here
Black Saint Laurent Boots no longer available- Similar Here
Chanel Classic Bag – Similar Here
Celine Sunglasses- Here
Hermes Cuff- Here
My beautiful ring was a gift from my sister last year for my birthday.
Thank you for stopping by!