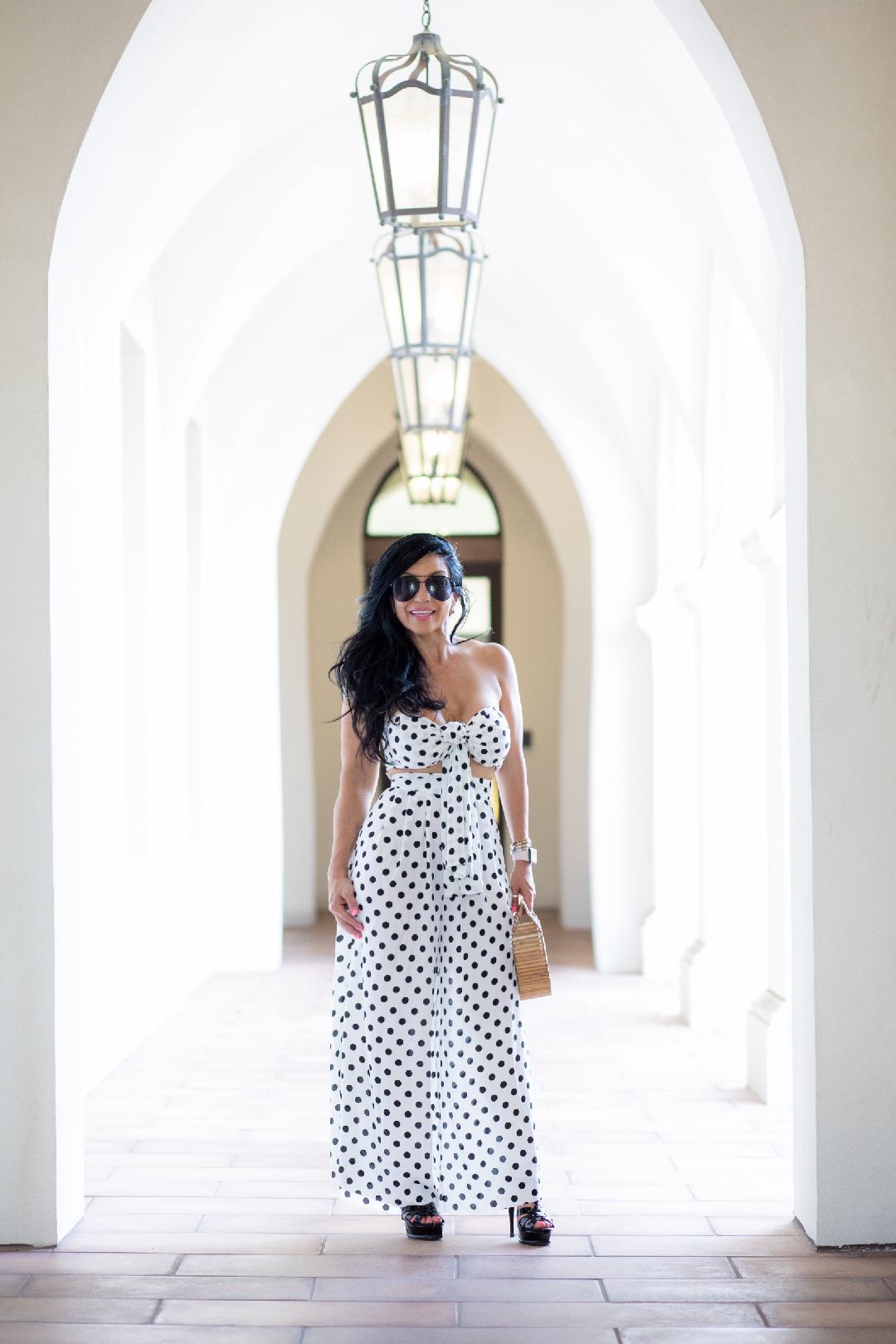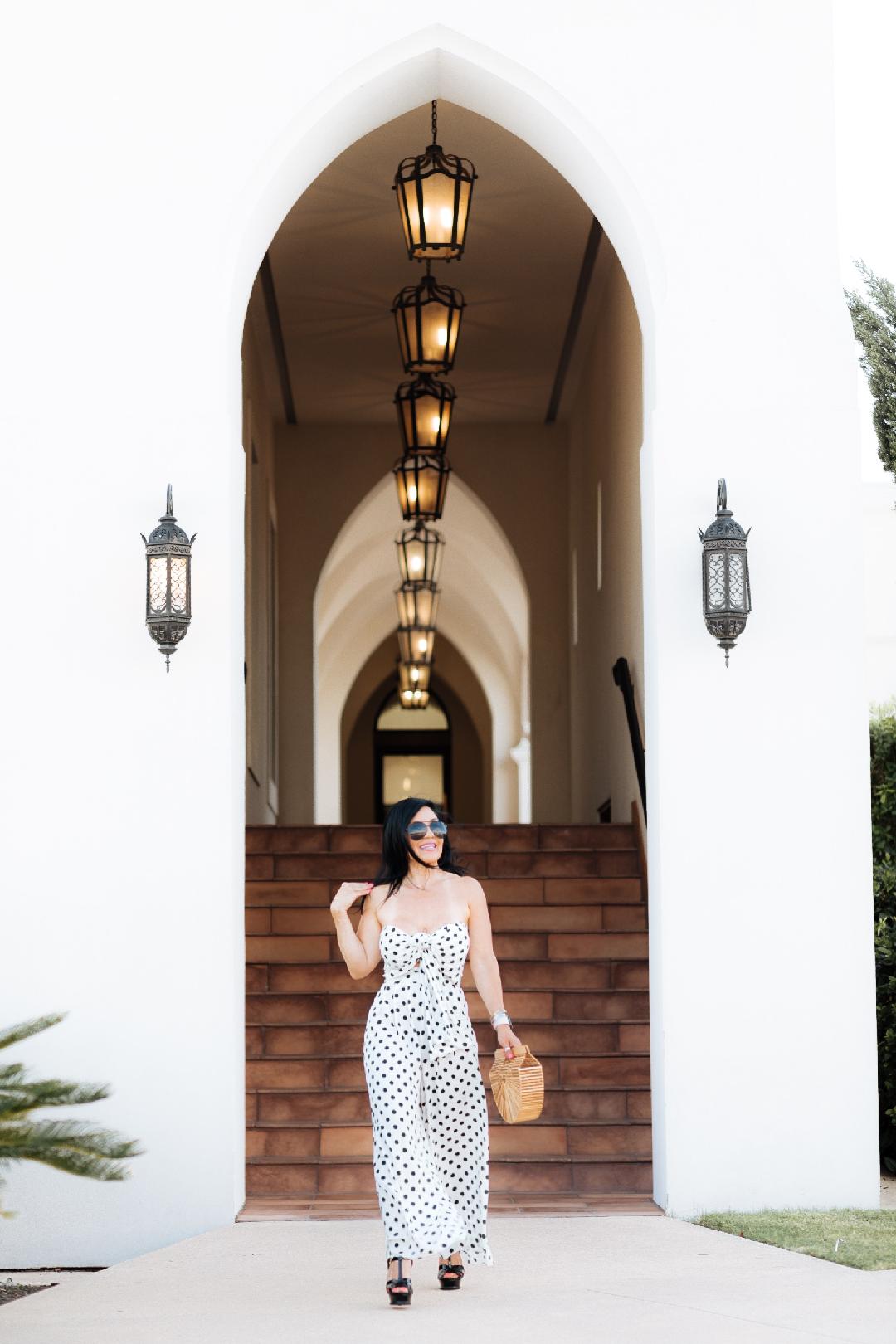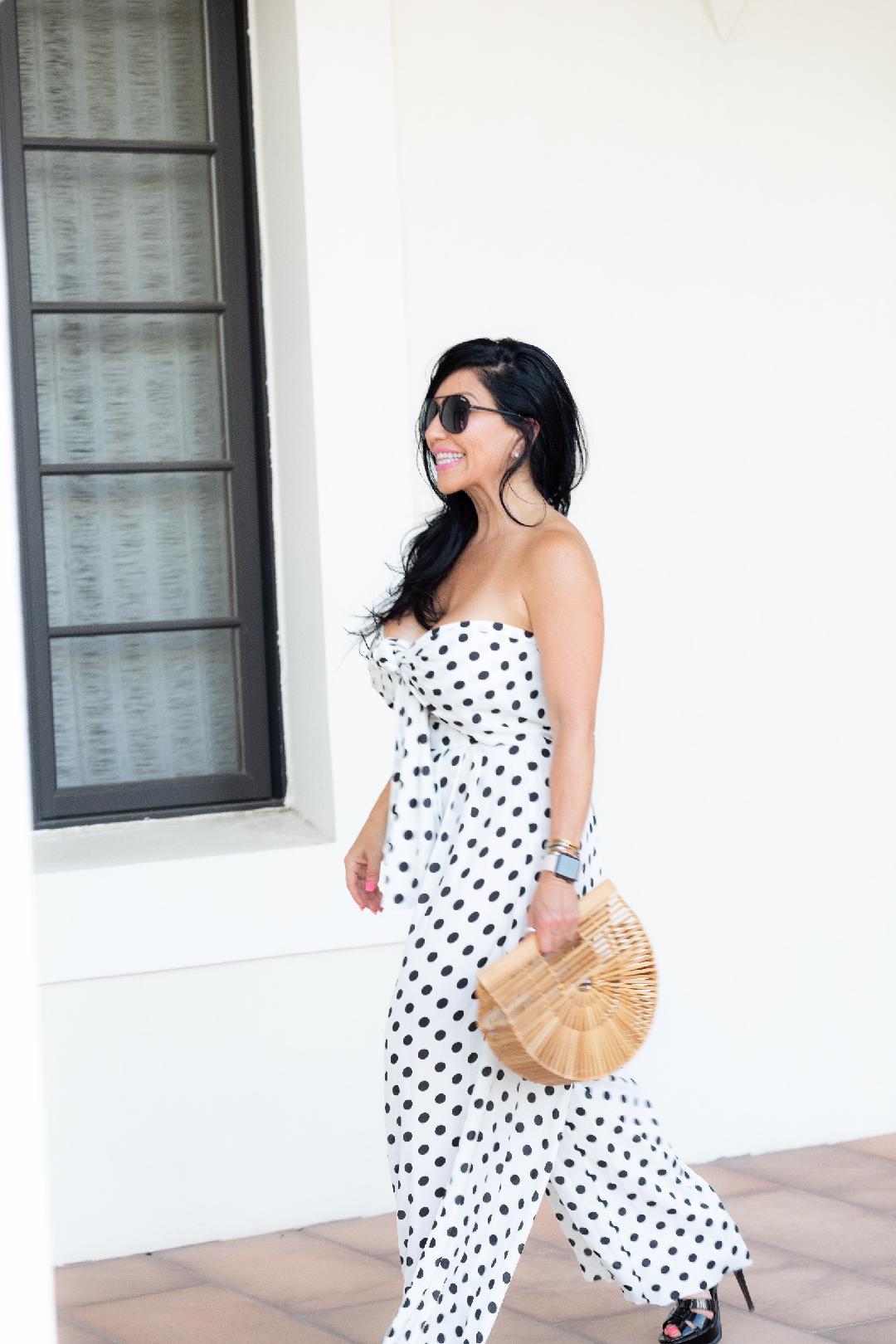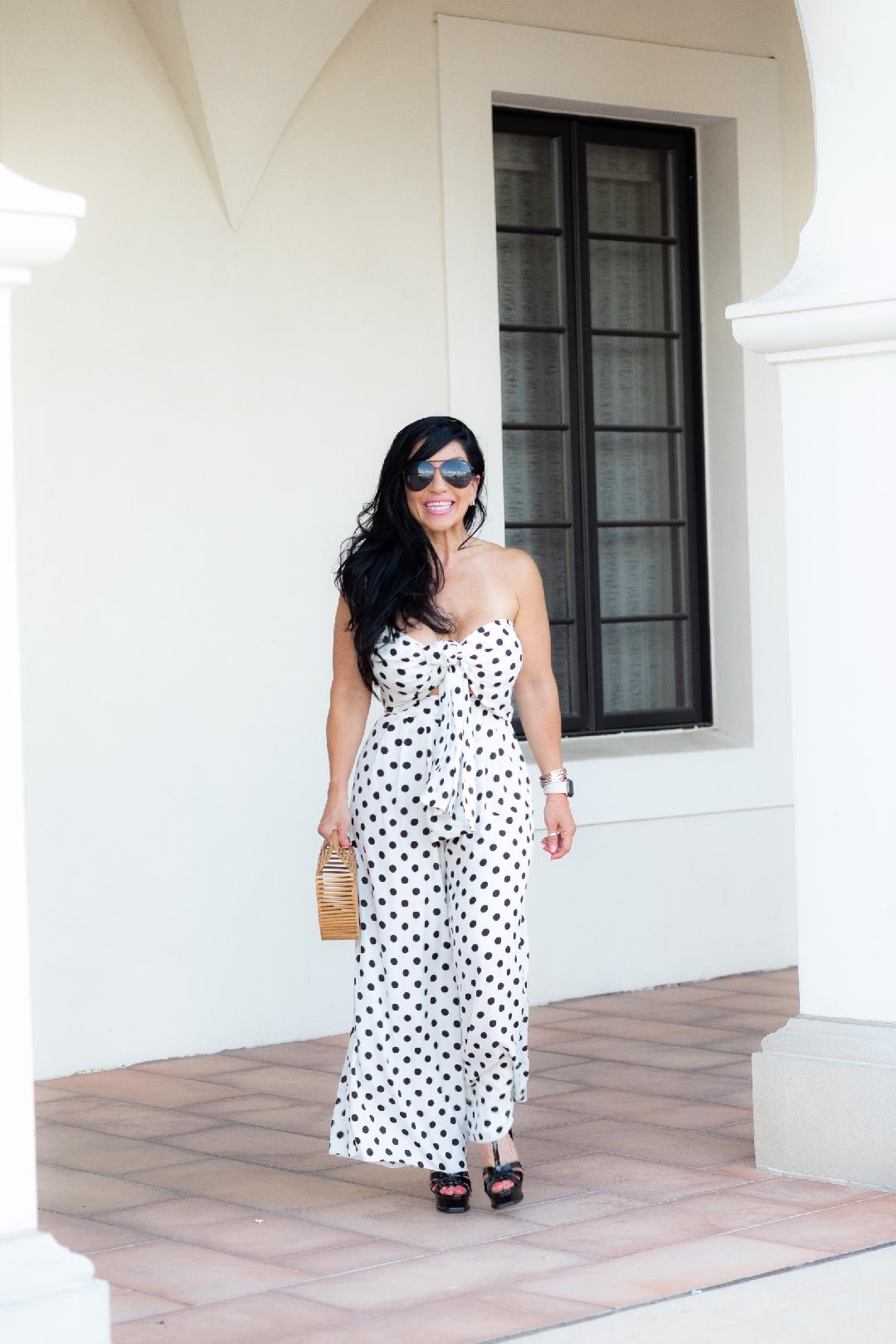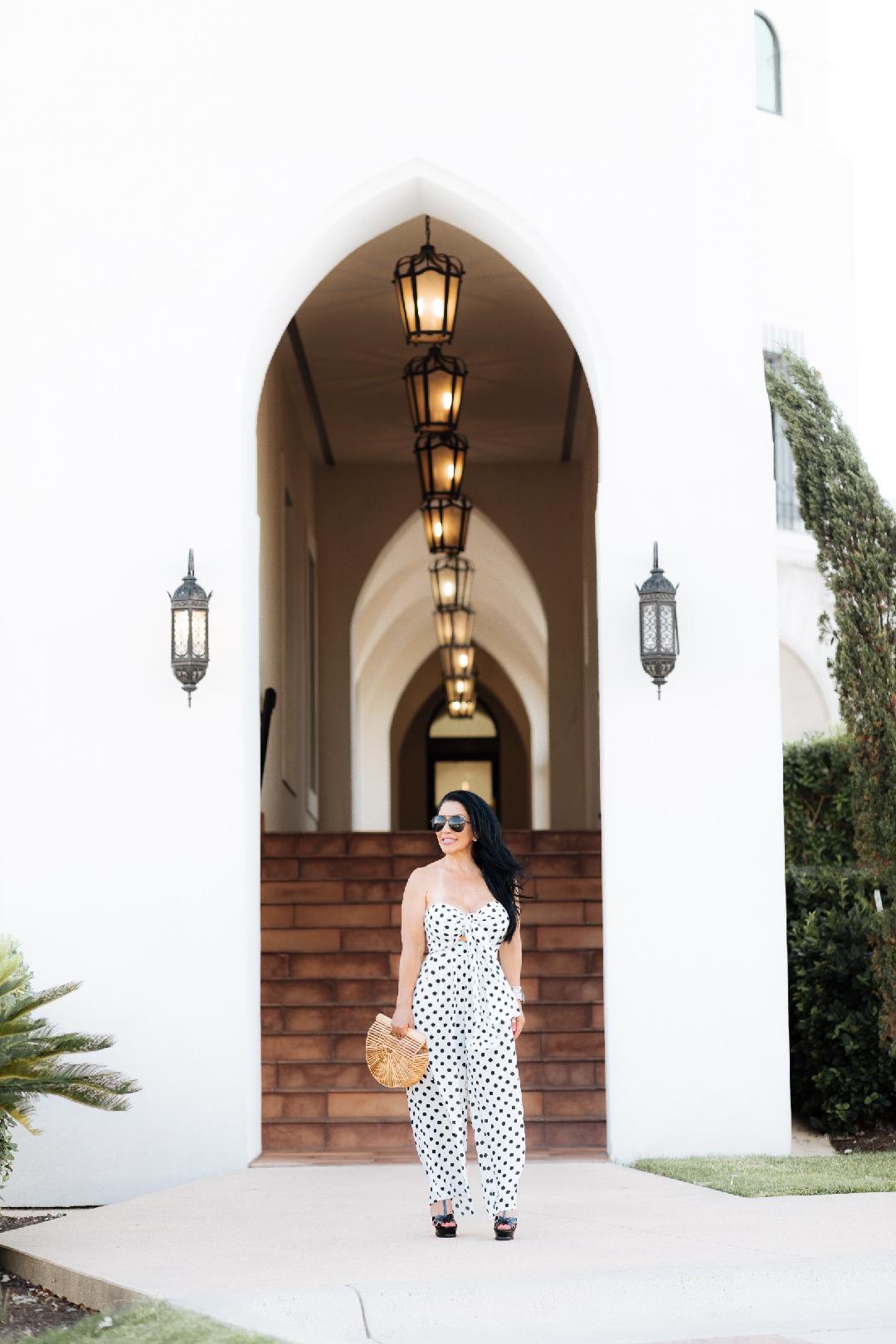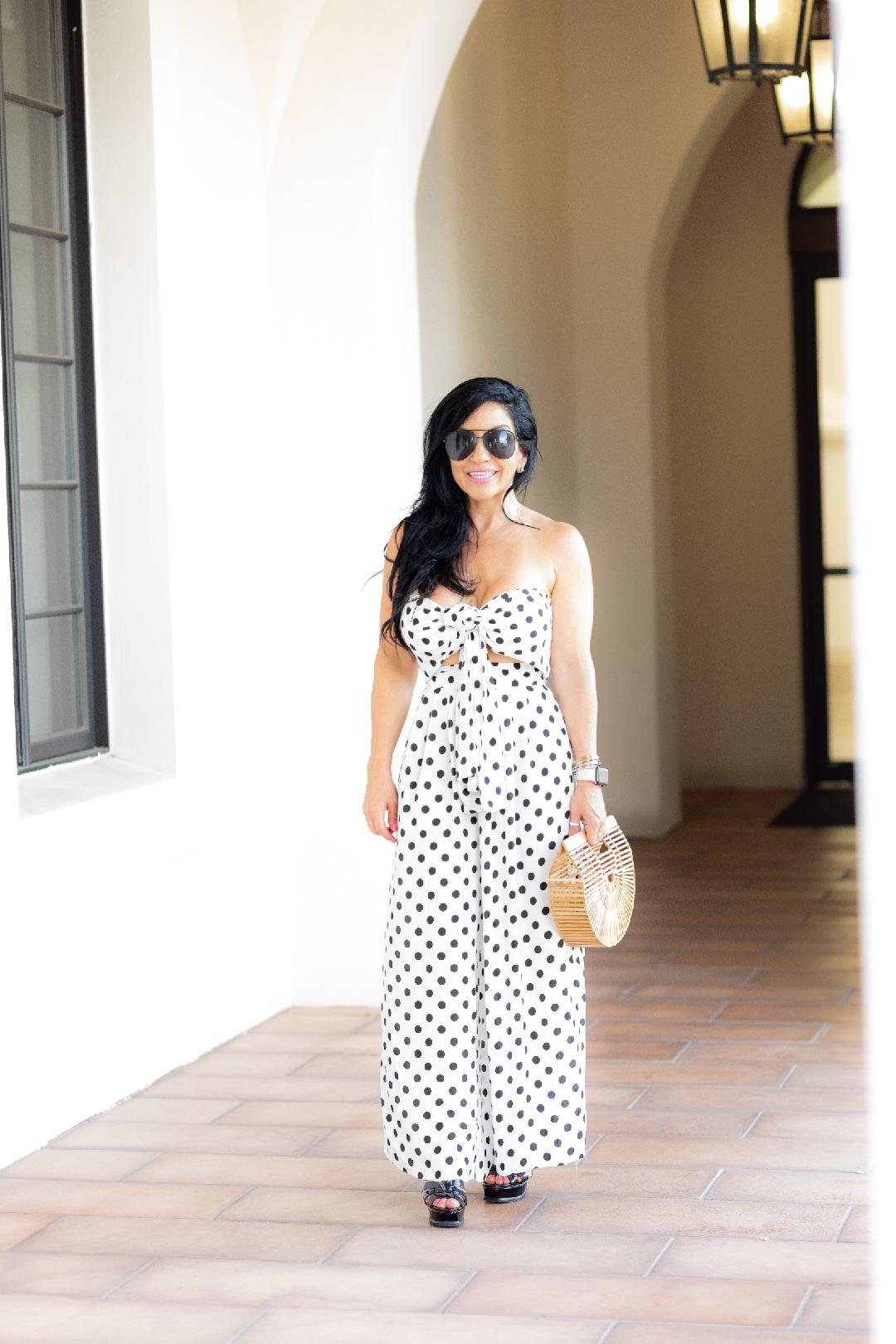 Hi Dolls,
Well its no secret that I love black and white so when I found this black and white polka dot 2 piece it was love at first site. There is something undeniably flirty and feminine about a black and white polka dot print.
Polka Dots are a timeless classic. They have been dominating the fashion world since the 1950's. That's a looooong time 🙂 Polka dots remind me of the Pin-Up girls, Minnie Mouse and style icons like Marilyn Monroe and Audrey Hepburn.
Needless to say, Polka Dots are one of my favorite prints to wear this season.
To shop my look Click Here (my wrap top and high-waisted pant set is less than 100.00)
My heels- Here
My bag- Here and I love this one too- Here
My Sunglasses- Here ( under 70.00)
I have also gathered a few other polka dot looks for you to shop at all price points. Click each photo swipe left and right to shop.
What is your favorite summer fashion trend?
Thank you so much for stopping by!