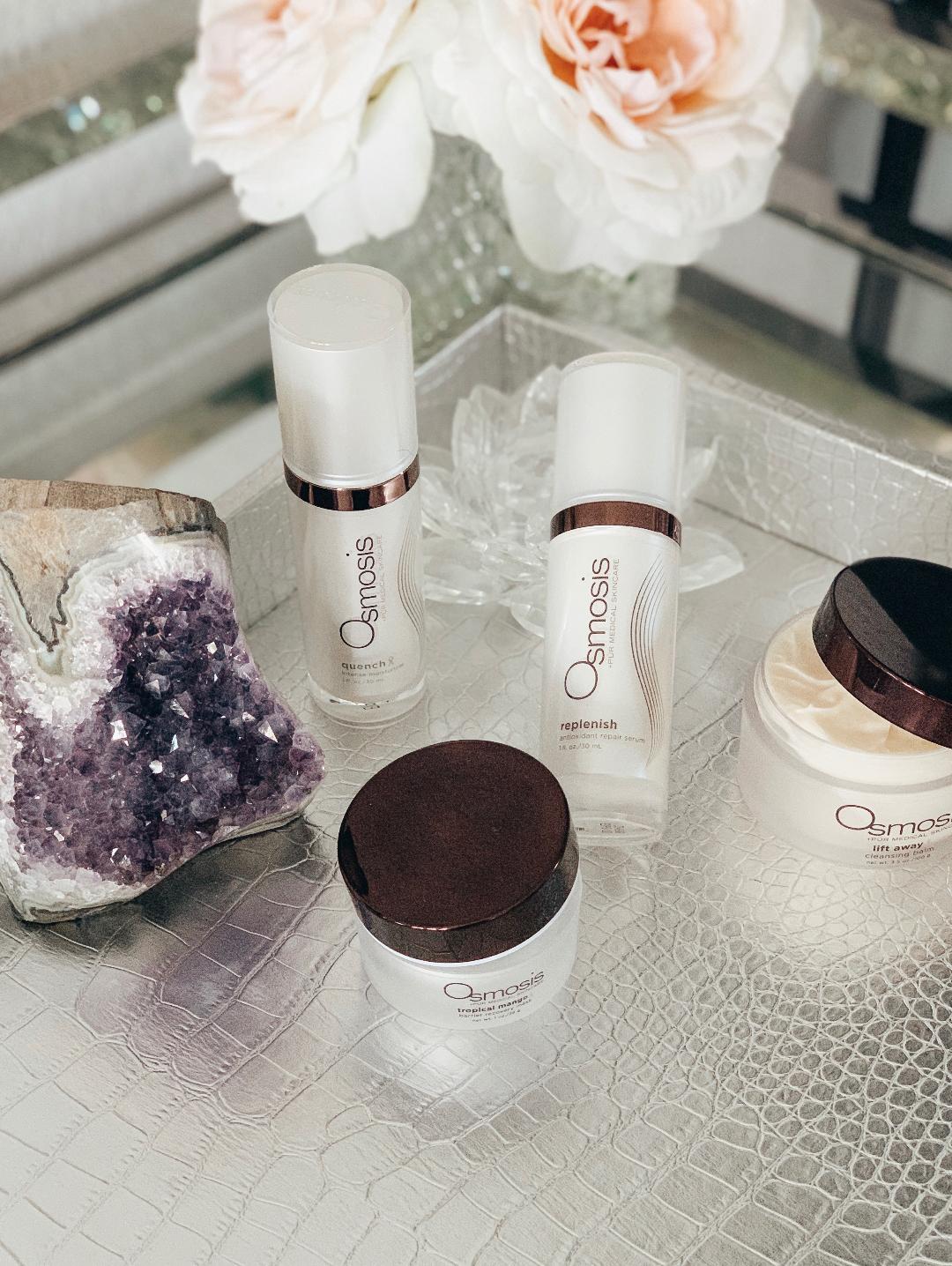 Hello Dolls,
Today I am sharing @osmosis_skincare Pur Medical Skincare. .
Replenish✨Antioxidant serum is a preventative against free radical damage. It can be used as an alternative to Vitamin A serums if your skin does not tolerate Vitamin A. This is a great product to use if you have had excessive sun exposure. Can be used morning and night .
Quench✨Intense Moisturizer contains high amounts of hyaluronic acid, jojoba seed oil , organic Shea butter and advanced peptides to aid in skin rejuvenation. Great for all skin types .
Lift Away✨Cleansing balm absorbs into the skin and dissolves makeup, helps detoxify pores. Some key ingredients mangosteen, elderberry fruit juices and avocado oil. .
Tropical Mango Barrier Recovery Mask✨
This mask contains nut butters and fruit, as well as oils. These ingredients nourish, hydrate and restore the skins lipid barrier. They do it incredibly well. Product can be used on all skin types, including rosacea skin.
I am loving this line and I highly recommend it!