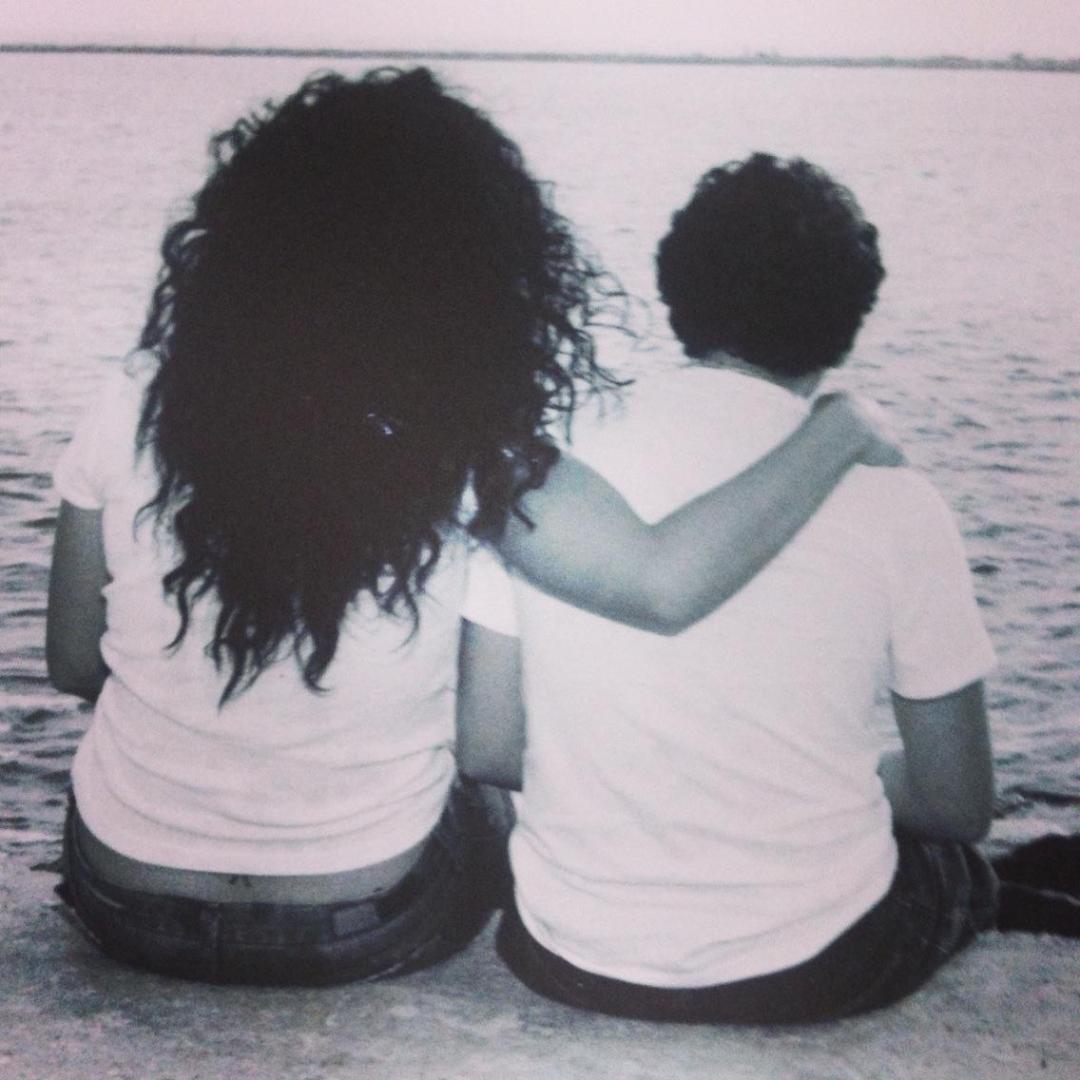 Happy Friday Dolls,
With Mothers Day fast approaching, I always get very sentimental! I love that we have a day to celebrate strong women. How special is that? Mothers Day is very special to me because my son Dante' made me a mama. I am so grateful and honored he chose me. Being a mama is not always the easiest job but it is the most rewarding. The photo above is one of my favorites of my son and I he was 12 years old at the time it was taken he is 27 now.
To all the beautiful mothers reading this, remember that you are enough, you are doing a fantastic job, and you are amazing. My hope is that you have an amazing day/weekend filled with lots of love , laughter and cherished moments.  Happy Mothers Day!
Below are some fabulous Mothers Day gift ideas- Swipe right and left and click on the photo to shop.
One other gift that I think is very special and is pretty awesome. Check out the Nix Digital Picture Frame . You can upload new pictures from anywhere to it. If your mom lives in Florida and you live in Texas you can upload a picture to it via wifi and voila! Your mom has a new picture! How incredibly amazing is that? Your mom can also upload her own pictures to it as well, so the options and fun are endless. I love this picture frame. Click link below to purchase, you can thank me later 🙂
Nixplay Seed 10 Inch WiFi Cloud Digital Photo Frame with IPS Display, iPhone & Android App, Free 10GB Online Storage and Motion Sensor (Black)
Please tag me on Instagram @joplacencio I would love to see your Mothers Day pics!