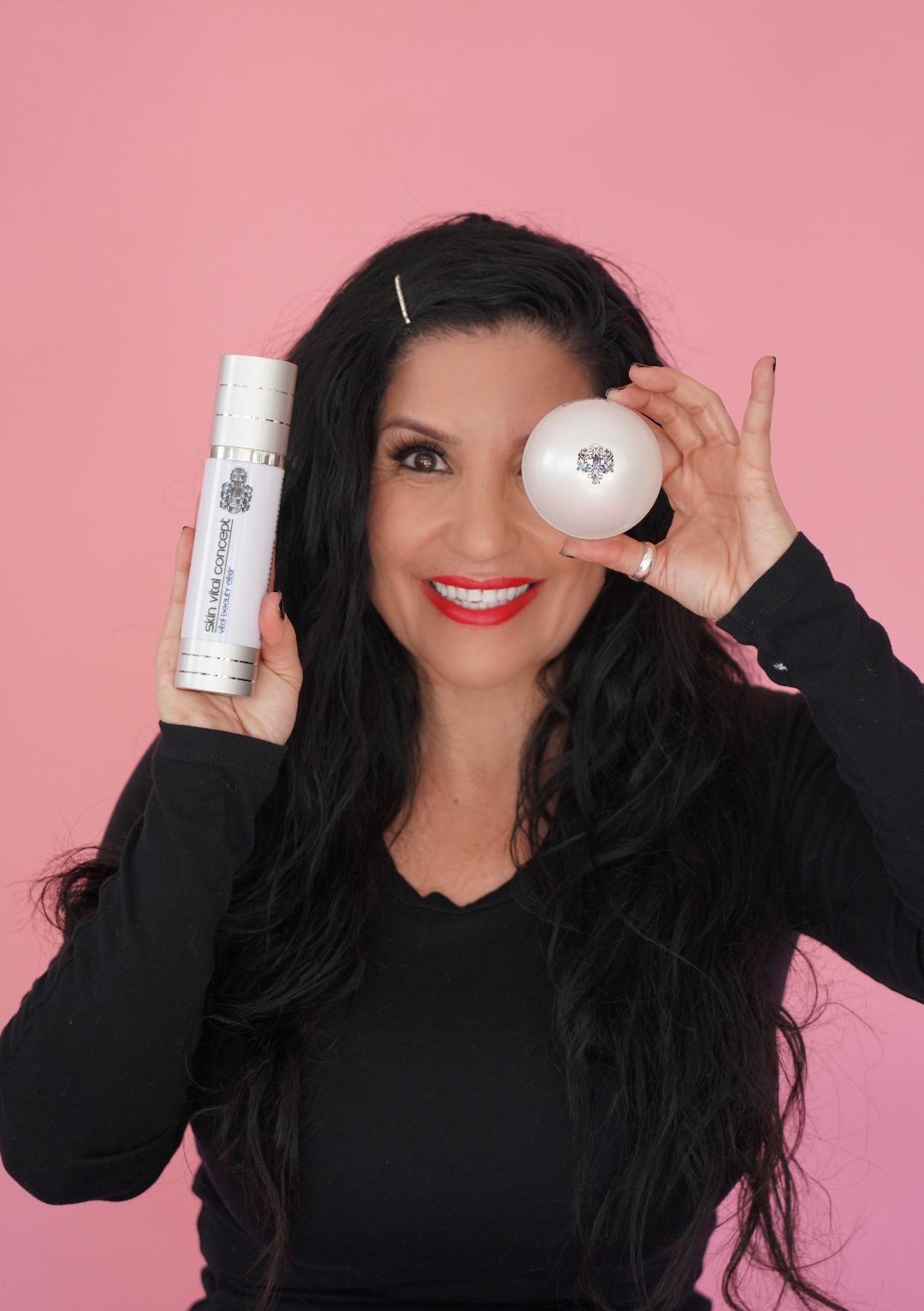 Hello Dolls,
Lets talk Skincare, one of my favorite topics. This Skincare Post is for all the ladies looking to ramp up their skin routine. Say hello to Miraki Beauty Skincare. Miraki Beauty skincare is Made in Germany with high end technology and high -end active ingredients. Miraki Beauty Care is the only company in the North and South American continent with the exclusive rights to deliver Skin Vital Concept high-end quality beauty products to you. Through the combination of high-end technology and high-end active ingredients in their creams and serums, the auto regeneration process is specifically activated in the skin problem areas. This is an innovative treatment that rejuvenates your skin. This is one product line I cannot recommend high enough.
Below are the products I am currently using and loving:
▪️The Vital Beauty Elixir-Application Area: Face, neck, décolleté. Provides a light exfoliation that accelerates the natural process of the skin to remove dead skin cells. Application: I use this product in the morning and evening.
Please Note: A slight tingling sensation may occur at the beginning this will go away after few days.
▪️Rapid Lift-Application Area: Face, neck. This fabulous active ingredient cocktail provides instant gratification with a lifting effect and it reduces wrinkles within just a few minutes for several hours. When used in combination with Hydro Cell Serum, the entire face felt smoother and radiant.
For Application: Moisturize with water the wrinkled area, then evenly distributed a small amount of Rapid lift allow to dry for 7 minutes.
Please Note: One pump from the dispenser is enough for the entire face.
▪️Age Control Wrinkle Serum-Application Area: Face, neck, décolleté.
Stimulates elastin and collagen. If you feel your skin is tired this is the product for you it's lifts and awakens stressed skin.The unique anti-wrinkle active formula stimulates cell division, builds up the elastin and collagen fiber platform, to give the skin more volume, elasticity, and smoothness.
Application:I cleanse my face and then apply the serum directly on problem areas.
Please Note: This anti-wrinkle facial serum is amazing I immediately noticed that my skin did not look tired. Especially after my travel days.
▪️Hydro Cell Serum-Application Area: Face, neck, décolleté. reduces water loss and strengthens the skin barrier . Contains vitamin A which stimulates the elastin and protects against light induced skin aging.
Application: I use as directed morning and evening after cleansing and applied all over my face.
▪️Cell Structure Cream-Application area: Face, Neck, Decollete. Moisturizes and firms giving skin a plump youthful appearance by stimulating collagen synthesis.
Application: I use morning and evening in combination with the other serums.
▪️Eye and Lip Contour Elixir-Application Area: Eyes, Lips. Firms skin and reduces dark circles and fine lines.
Application- I use morning and evening as directed .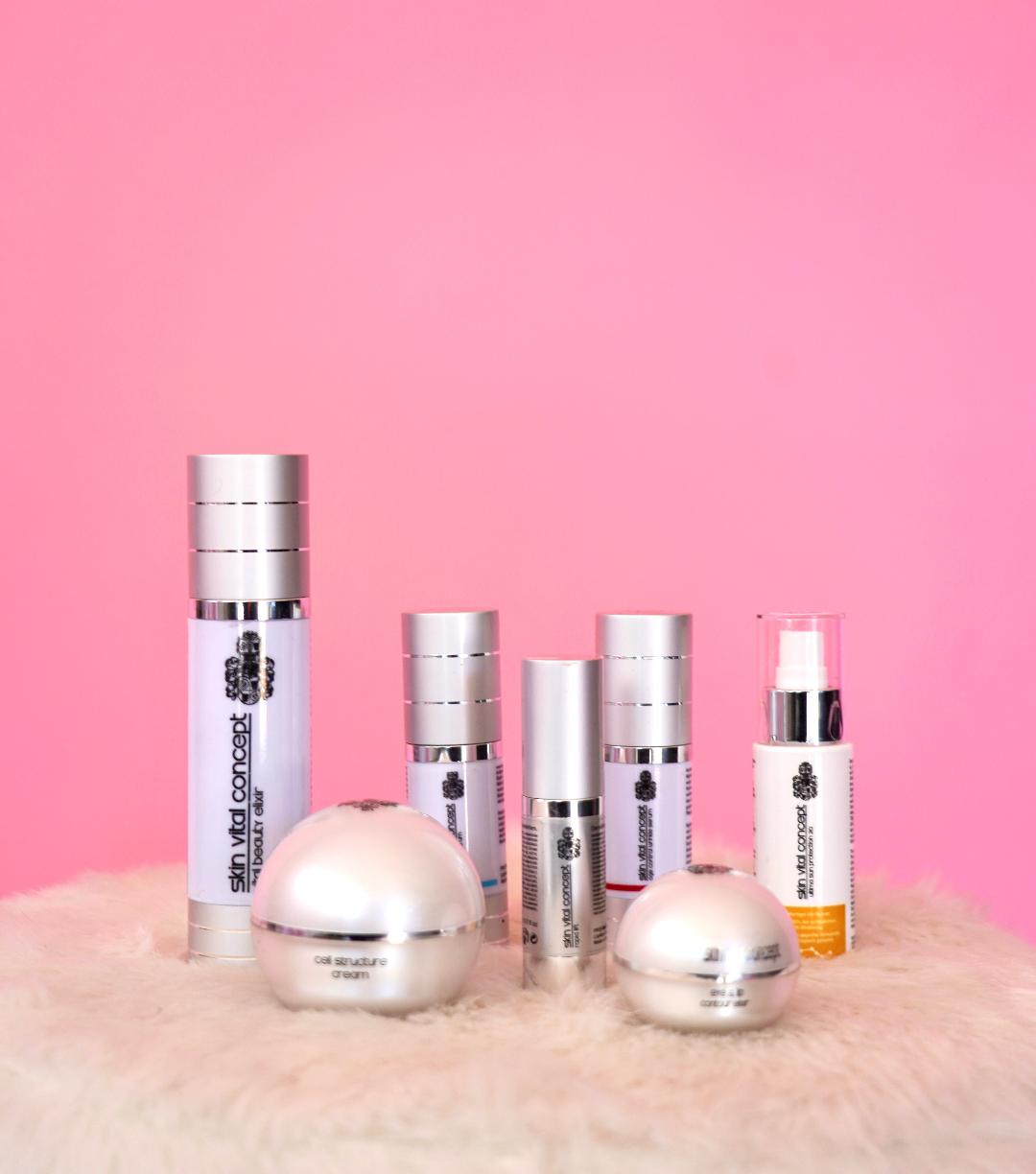 Benefits from using Miraki Skincare:
▪️Glowing Skin.
▪️Face and neck is noticeably tighter.
▪️ Fine lines diminished.
▪️ Wrinkles smoother.
Miraki Skincare products are suitable for all skin types and are free of:
▪️Mineral Oil.
▪️Parabens.
▪️Silicon Oils.
▪️PEG.
▪️Perfume.
If you are reading this and a skin care professional, Miraki also carries a Professional Line. You can contact them
HERE.
I know you will love this line as much as I do. You can shop all the products I used with CODE Jo20 on the Miraki Site
HERE
Miraki Beauty Care exclusive distributors of Skin Vital Concept products made in Germany.
Sending Everyone Love and virtual hugs from Austin, Texas.