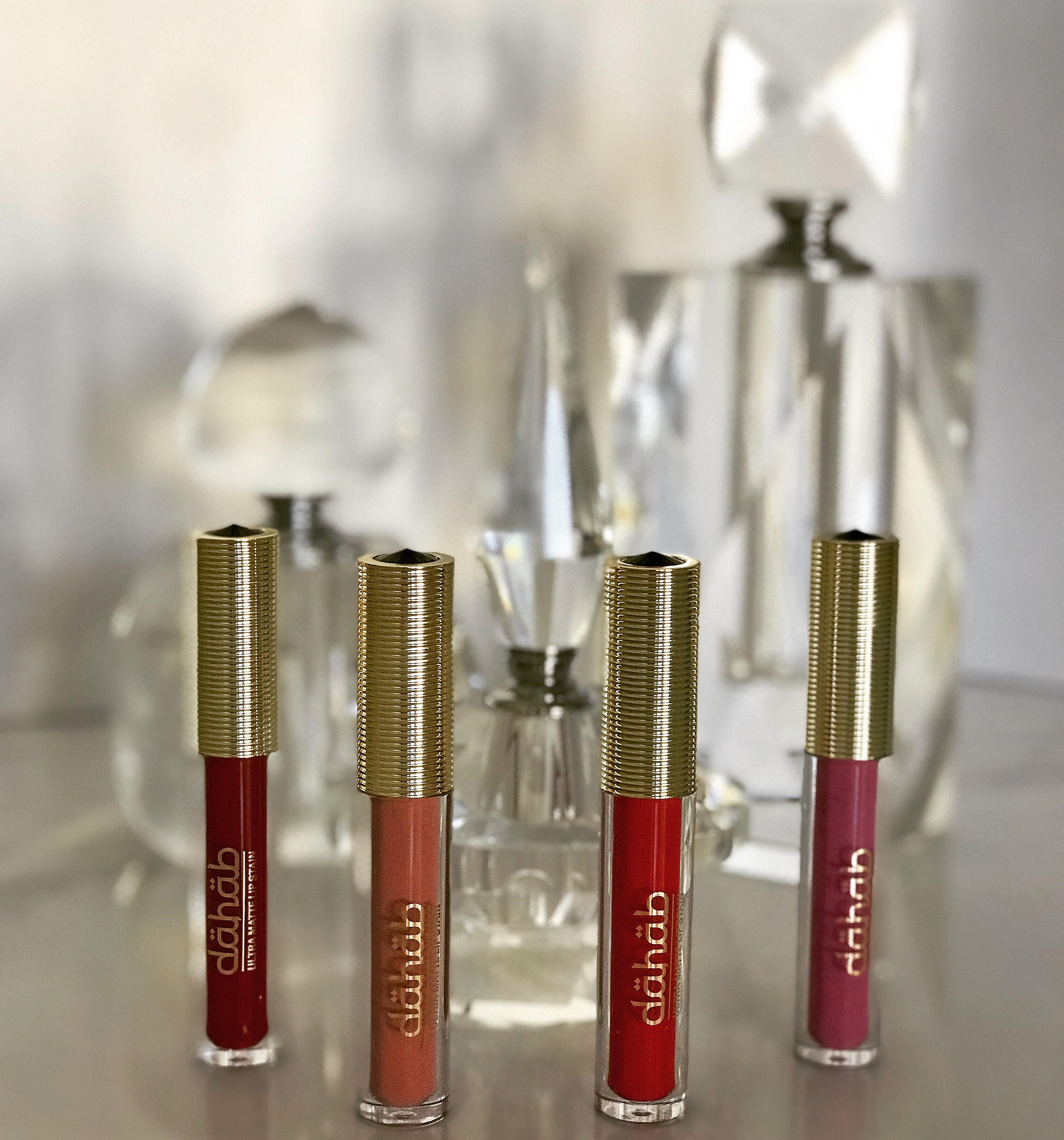 Hi Dolls,

Am I the only person that gets annoyed with having to re-apply my lipstick several times a day? If you're anything like me, you just don't have the time in your busy schedule to worry if your lipstick is on point. I want a lip stain that you can apply in the morning and never have to worry if it's still looking fabulous 6 hours later.
My frustration lead me on the search for the perfect long lasting lip stain and I hit the jackpot with

Dahab Cosmetics Ultra Matte Lip Stains

Not only are they the best long wearing lipstick on the market, they are smudge-proof ,waterproof and vegan. I am obsessed with all of their gorgeous color pallets.

My favorites are :
To remove I use an oil based makeup remover or coconut oil. As a side note, your significant other will love not walking around with red lips after a smooching session.

If you have any favorites that you think I will love, please do share in the comments below.

Thank you for stopping by! Have a Glam Day!