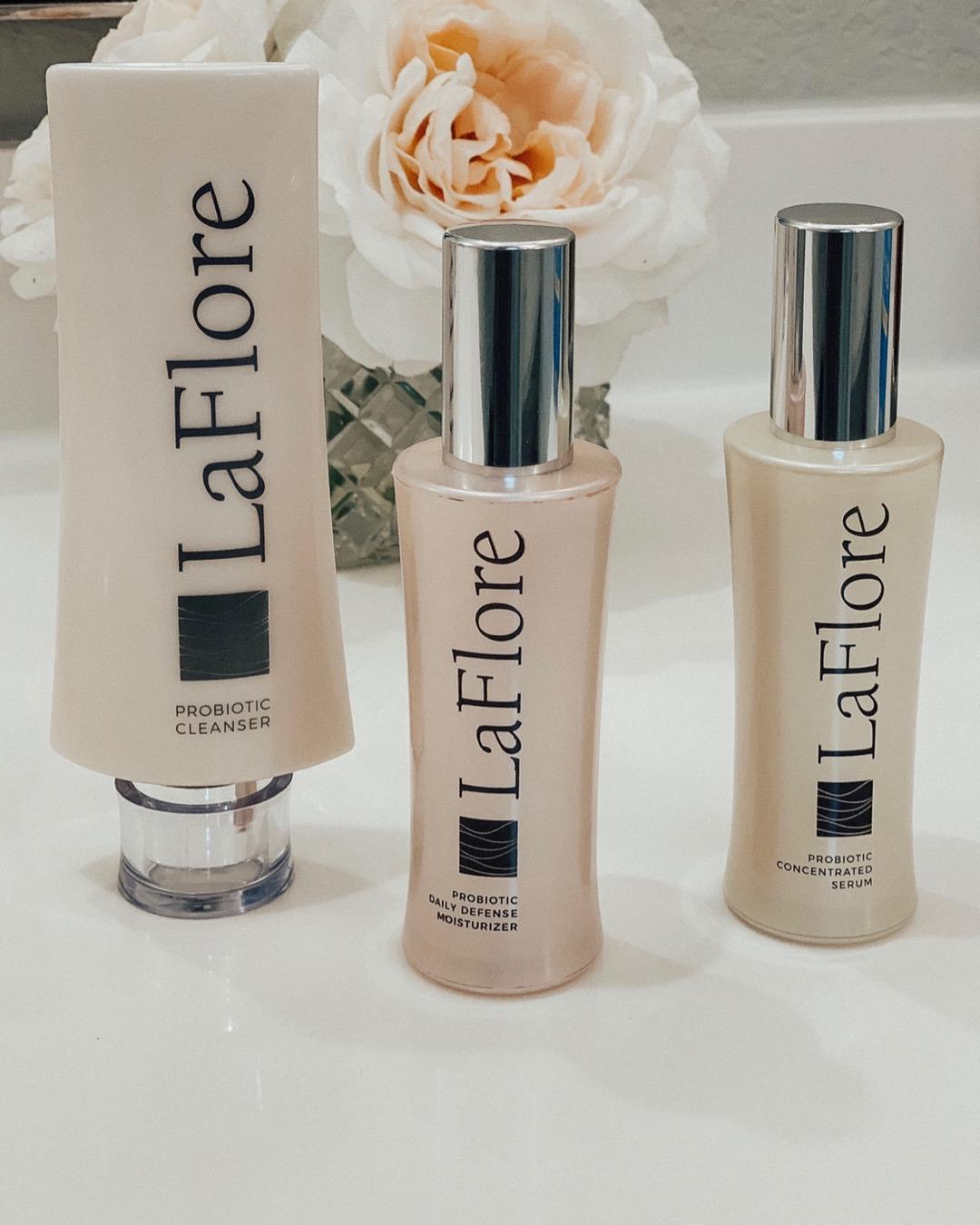 Hello Dolls!
Today I am going to introduce you to a VERY unique probiotic skincare by lafloreskincare Yes you read that right probiotic skin care. Already sounds amazing right?!! A few months ago I was gifted their travel size kit which included their probiotic cleanser , probiotic serum and their probiotic daily moisturizer.
My skin really took to their products. The waterless serum has over 12 live probiotics and hydrating plant oils. The serum calms the skin, smooths fine lines and wrinkles. 2 key ingredients are the 1-Puchia/Resveratol Ferment (probiotic)that boosts collagen and elastin and brightens skin and 2-St, Johns Wort Oil is known to calm the mind and body and has anti-inflammatory benefits for all skin types.
The probiotic moisturizer firms and hydrates and is the perfect primer for makeup application. It is now my go to primer. Key ingredients are Bifida Fermented Lysate (probiotic) that neutralize surface bacteria, reduces redness and supports collagen production. Pycnogenol (a super molecule) a potent antioxidant that firms the skin and alleviates breakouts . .
Dolls, I highly recommend this organic, plant based, allergy tested, gluten free, vegan and cruelty free brand! It is not only very unique, it is an excellent line of products to take your skincare to the next level and works for all skin types.
You can purchase here~ LaFlore