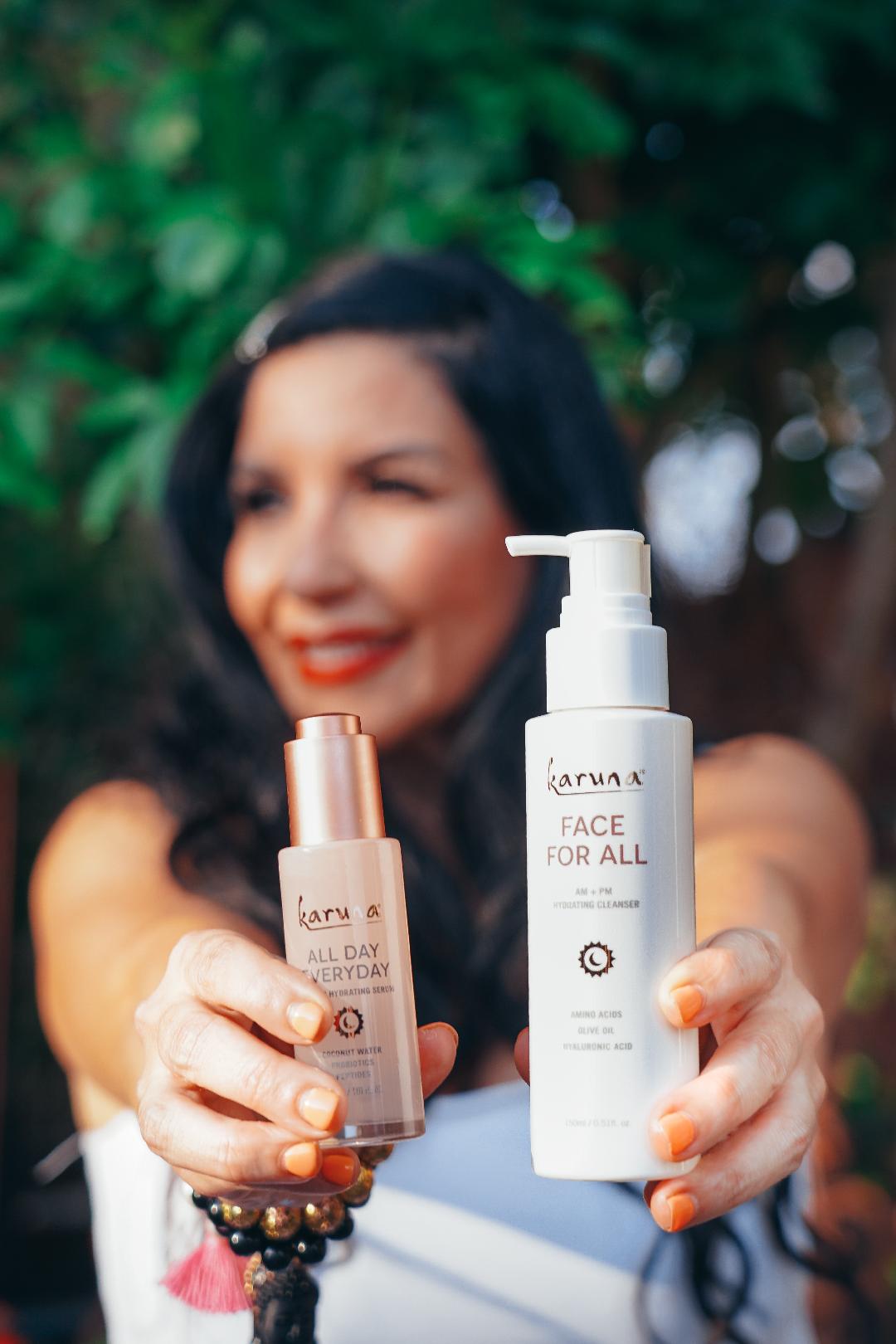 Happy Friday Dolls,
Todays clean beauty, skincare brand I am excited to tell you about is Karuna Skin
✨The FACE FOR ALL CLEANSER is a water based gel that is packed with amino acids, hyaluronic acid, olive oil and a beauty complex that contains aloe & chamomile to soothe, hyaluronic acid & peptides to hydrate and vitamin B & Chinese licorice root that renews the skin. This combination removes makeup and dirt from deep within the skin, it's the perfect cleanser for removing heavy makeup or just to get the face squeaky clean. Pretty amazing right!!!
✨The ALL DAY EVERYDAY SERUM is a lightweight, hydrating serum that firms and tightens skin . The Serum can be used in the AM or PM . I love how moisturized my face feels with this serum. It also works great under foundation, it helps keep the skin and foundation flawless . I am in love with the beautiful glow it gives my skin.
Karuna Skin free of Parabens, SLS, Phthalates, Mineral Oils, and synthetic fragrance
Karuna Skin is PLG approved.
You can shop the Cleanser HERE
Shop the Serum HERE
Thank you for stopping by dolls.