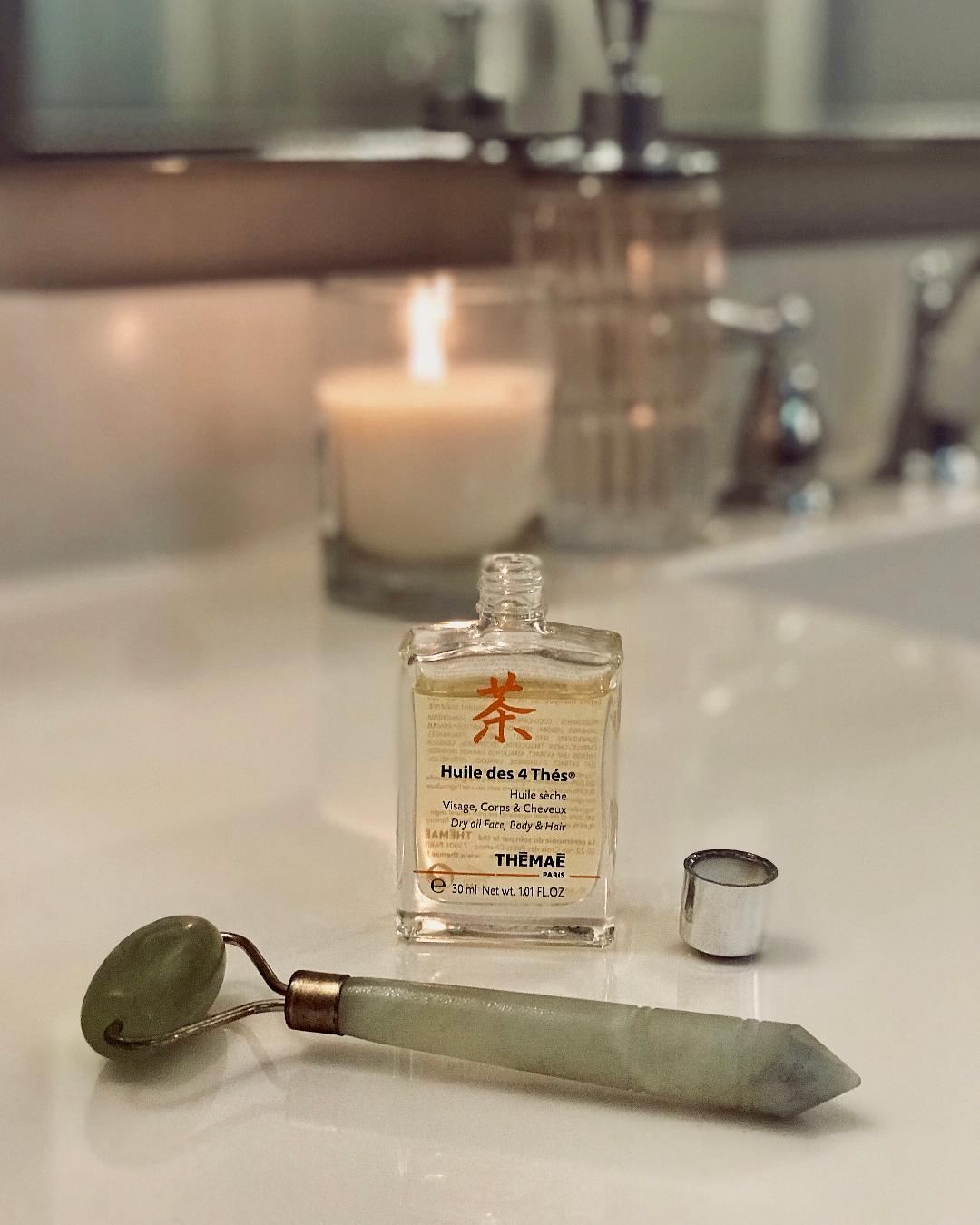 Hi Dolls,
I first heard about jade rolling through my acupuncturist, Dr. Bindi Zhu . I was curious about this tool so I went home and did a little research and found a few amazing articles that really convinced me to give it a shot! Jade rolling is used as the ultimate beauty tool in Eastern Chinese medicine. The action of the jade roller increases circulation, de-puffs the eyes, rids your skin of toxins via lymphatic drainage and improves skin elasticity.
In the crystal healing world jade is associated with protecting against negative energy and balancing your Chi which is your body's energetic life force.
How to practice jade rolling :
Always keep your roller in the refrigerator – the coolness of the jade will help speed up blood circulation and decrease puffiness.
It's also very relaxing to light your favorite candle and put some soothing music on.
Cleanse your face.
Exfoliate.
Apply moisturizer or your favorite facial oil.
Start rolling in an upward motion, work from your neck toward the forehead.
I purchased my jade roller off amazon and I absolutely love it.
I would love to hear what your favorite beauty tool is please comment below .
Happy Rolling!
Thank you for stopping by! Have a Glam Day!