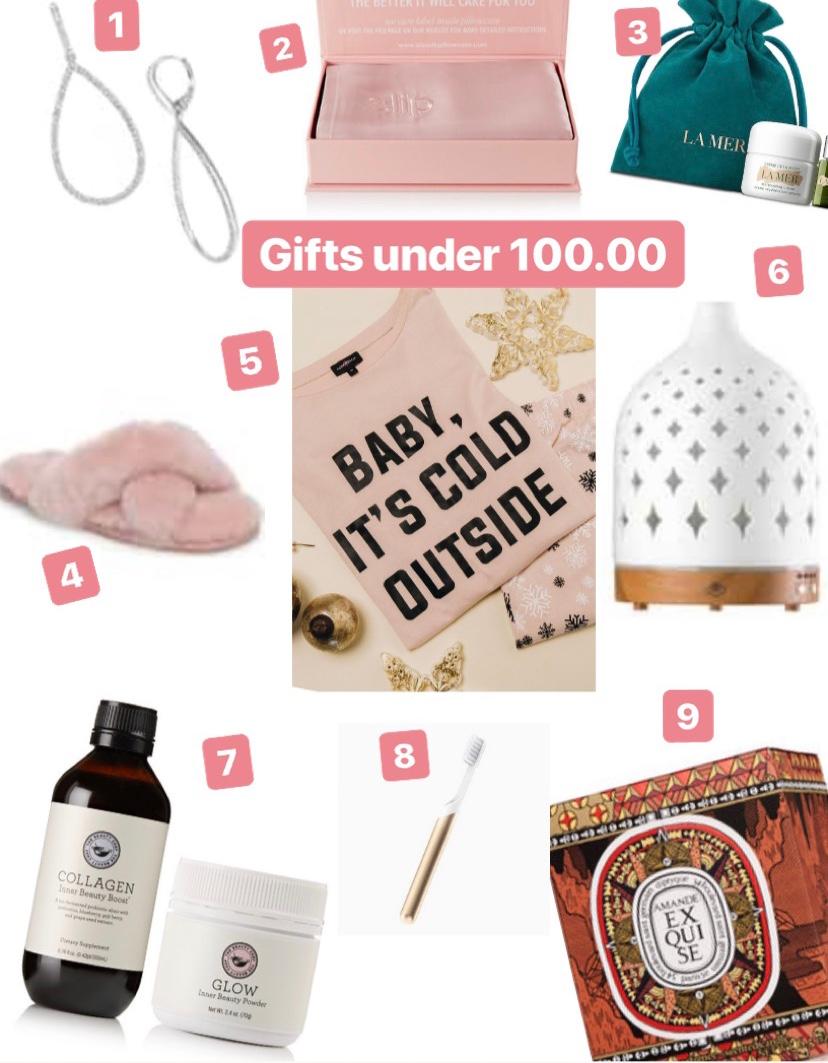 Happy Tuesday Dolls!
I hope your weekend was amazing I spent the weekend working and I got so much accomplished and for that I am so grateful. This week I am working in San Antonio so my travels are not to far. Can you believe Christmas is 14 days away! OMG time is flying by! I have been getting a lot of requests for gift ideas, so to kick off my holiday gift guides I am sharing Holiday Gift Ideas under $100.00.
I linked them below by number and you can also click each photo below and it will take you directly to each item. If you need help finding the perfect gift comment below I will do my best to help you!
Happy Shopping, !
#1~HERE, #2~HERE, #3~HERE, #4~HERE, #5~HERE, #6~HERE, #7~HERE, #8~HERE, #9~HERE