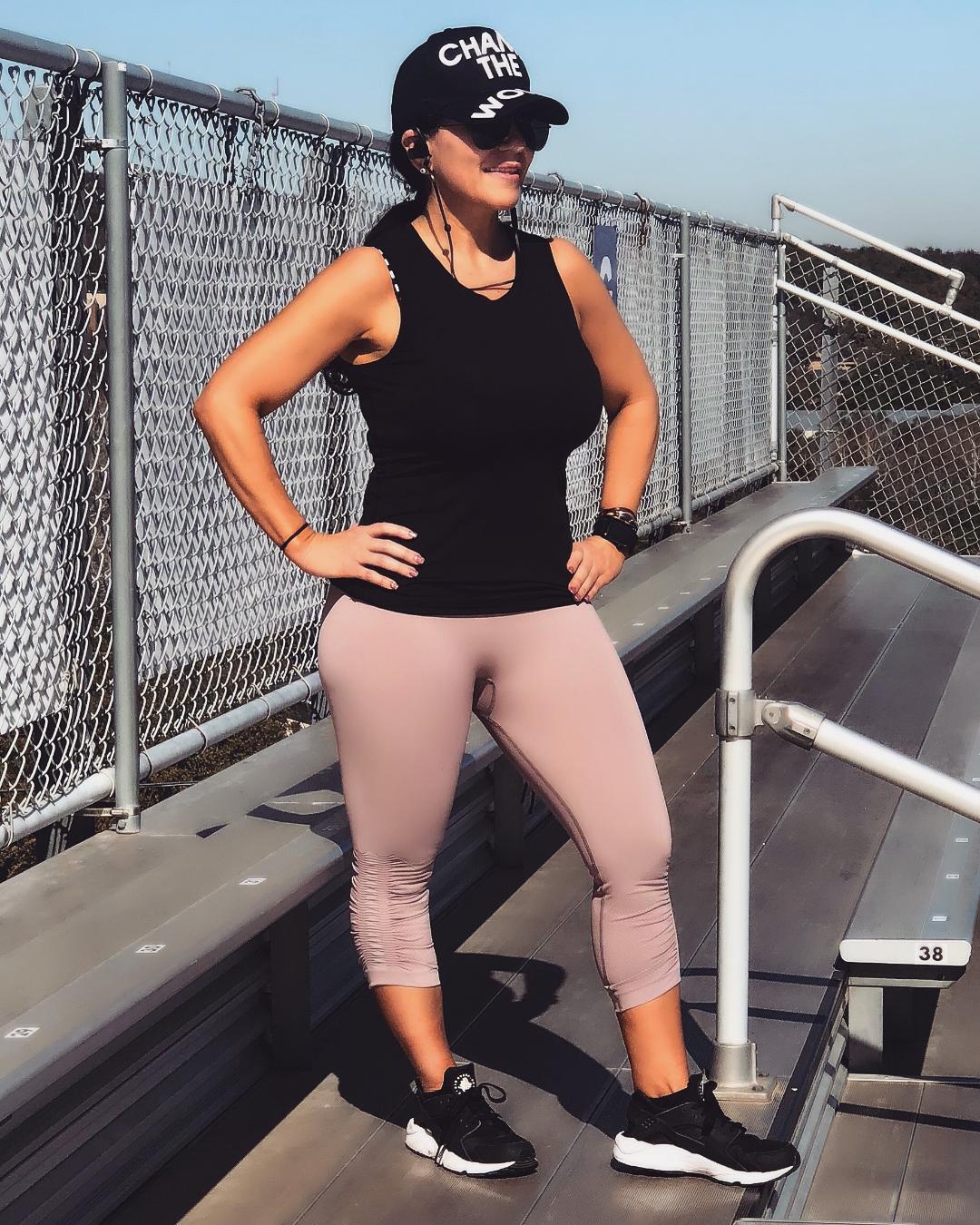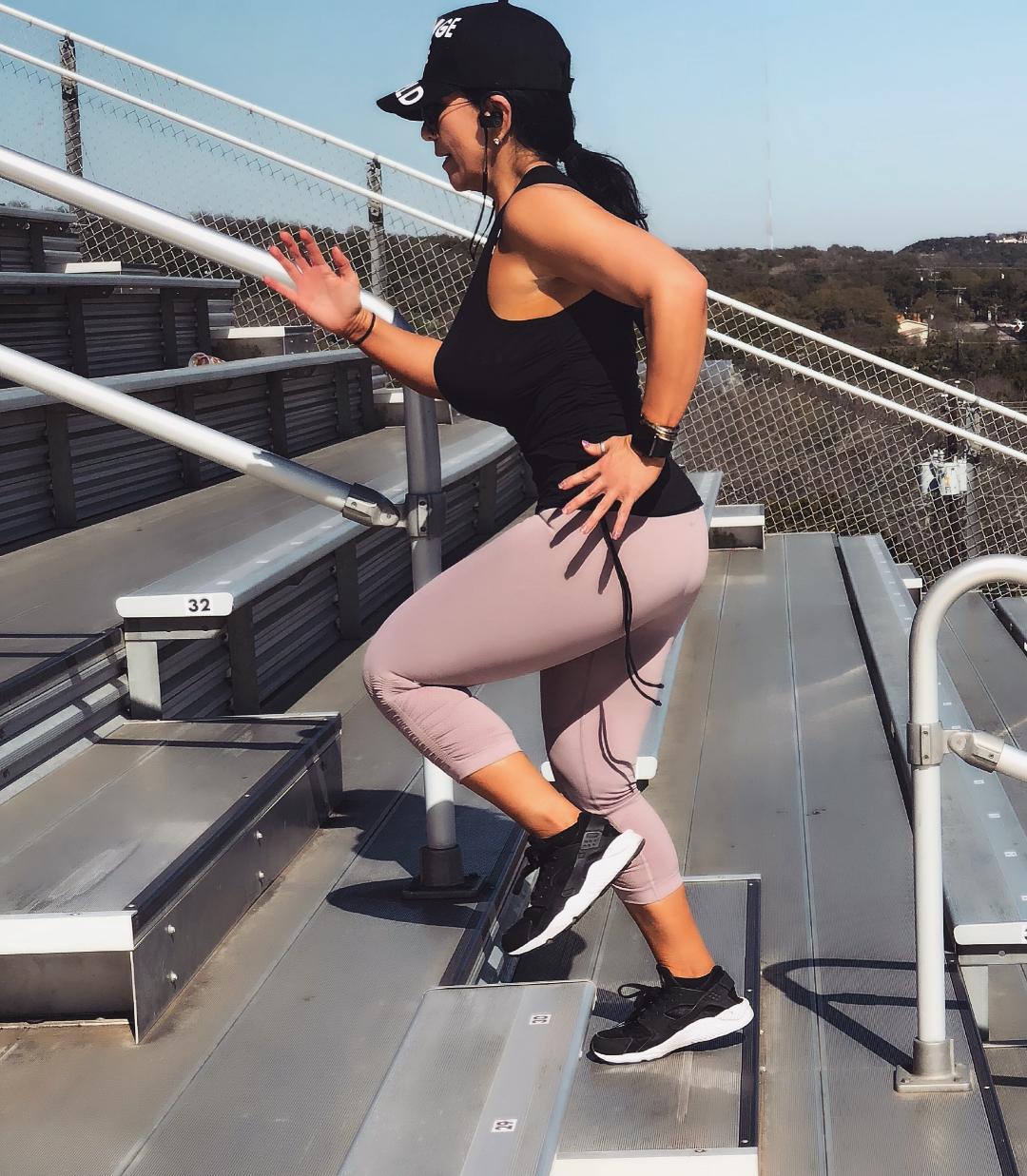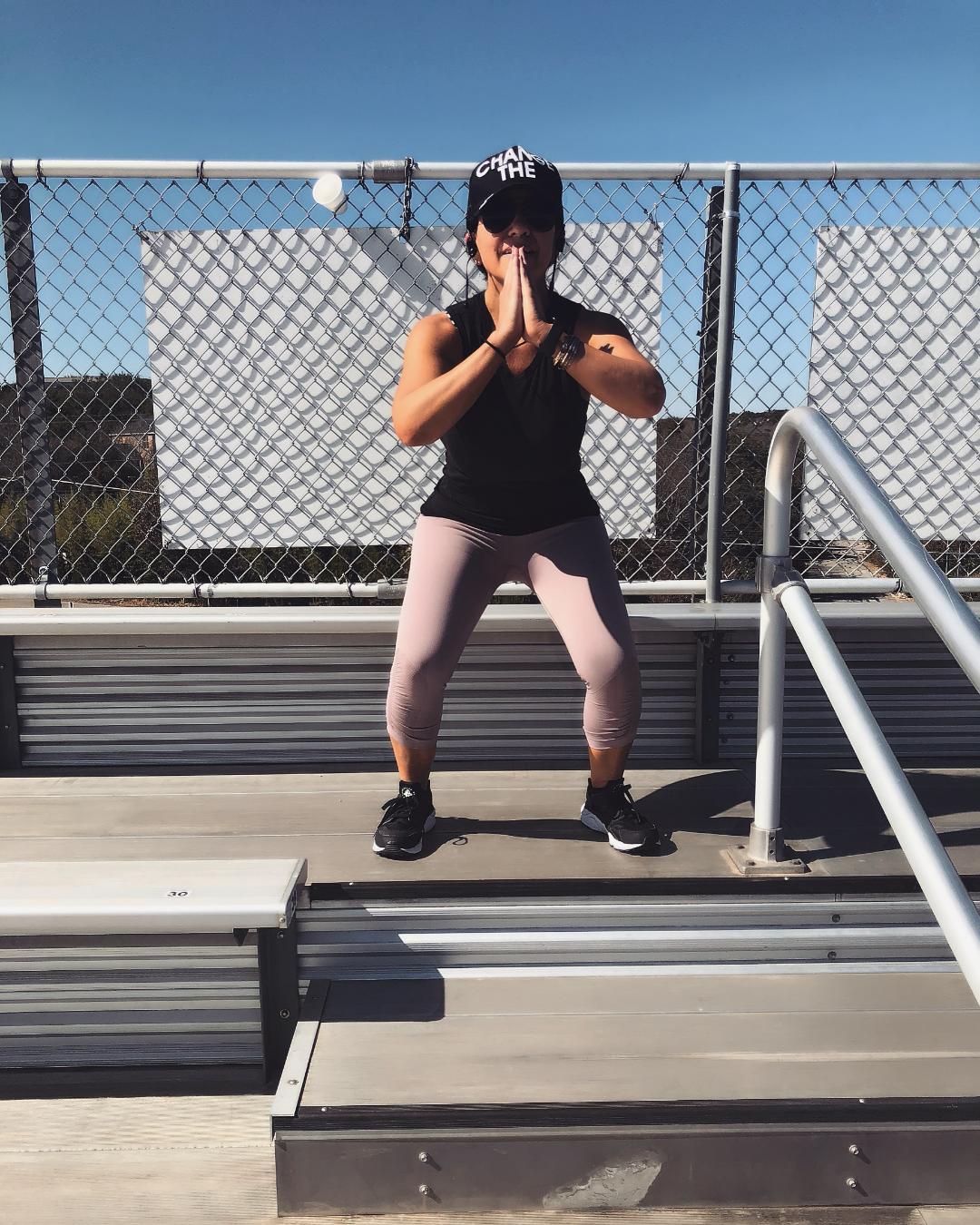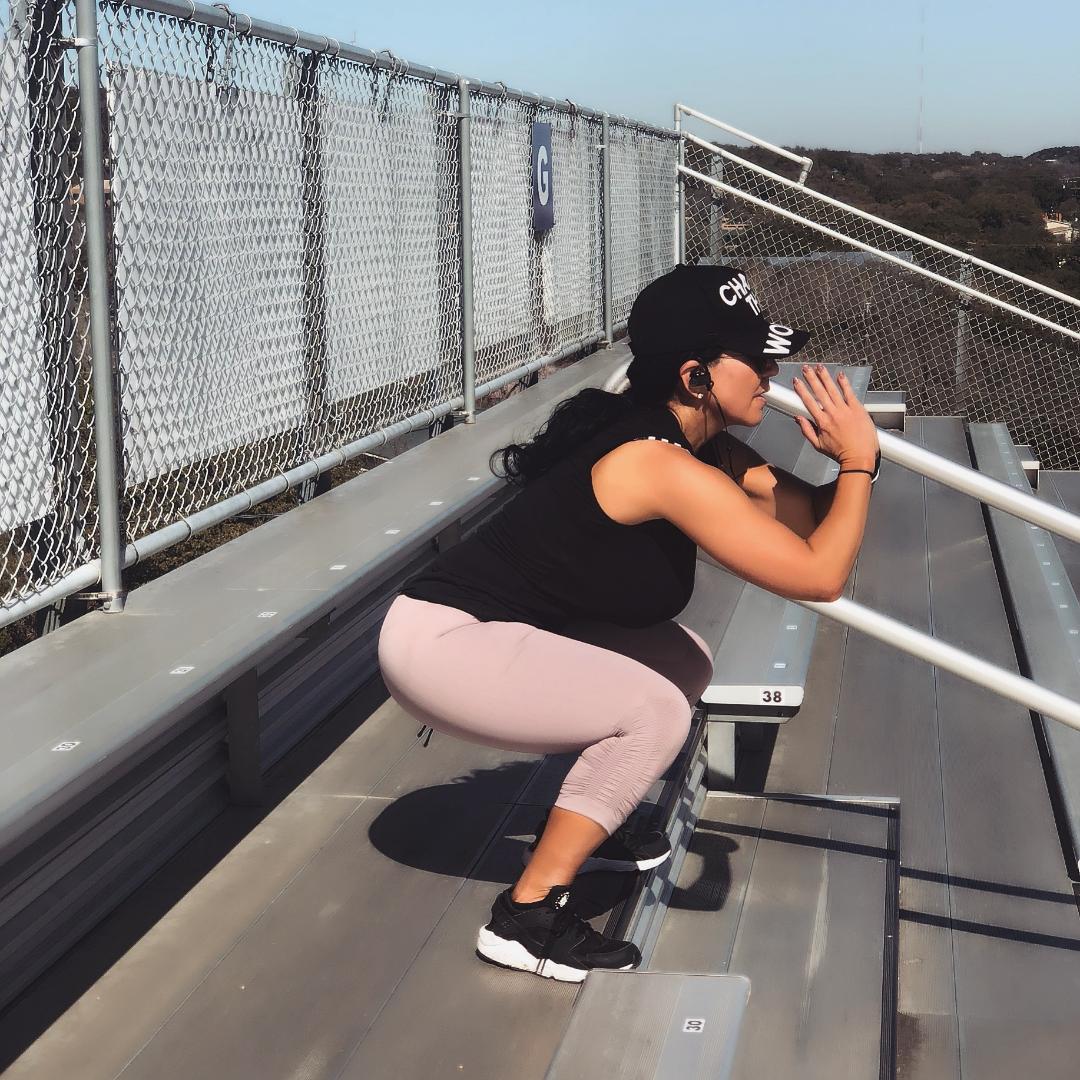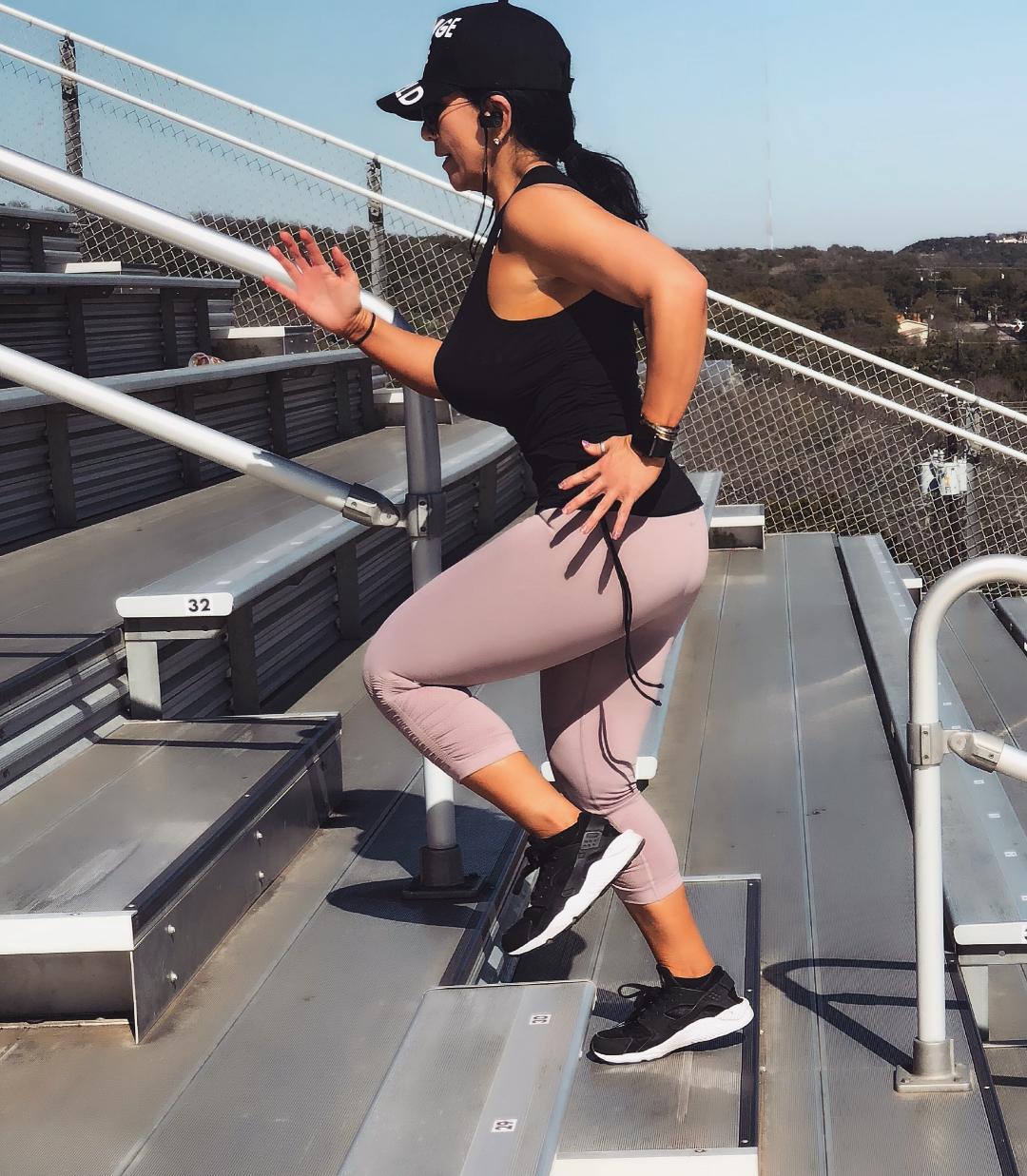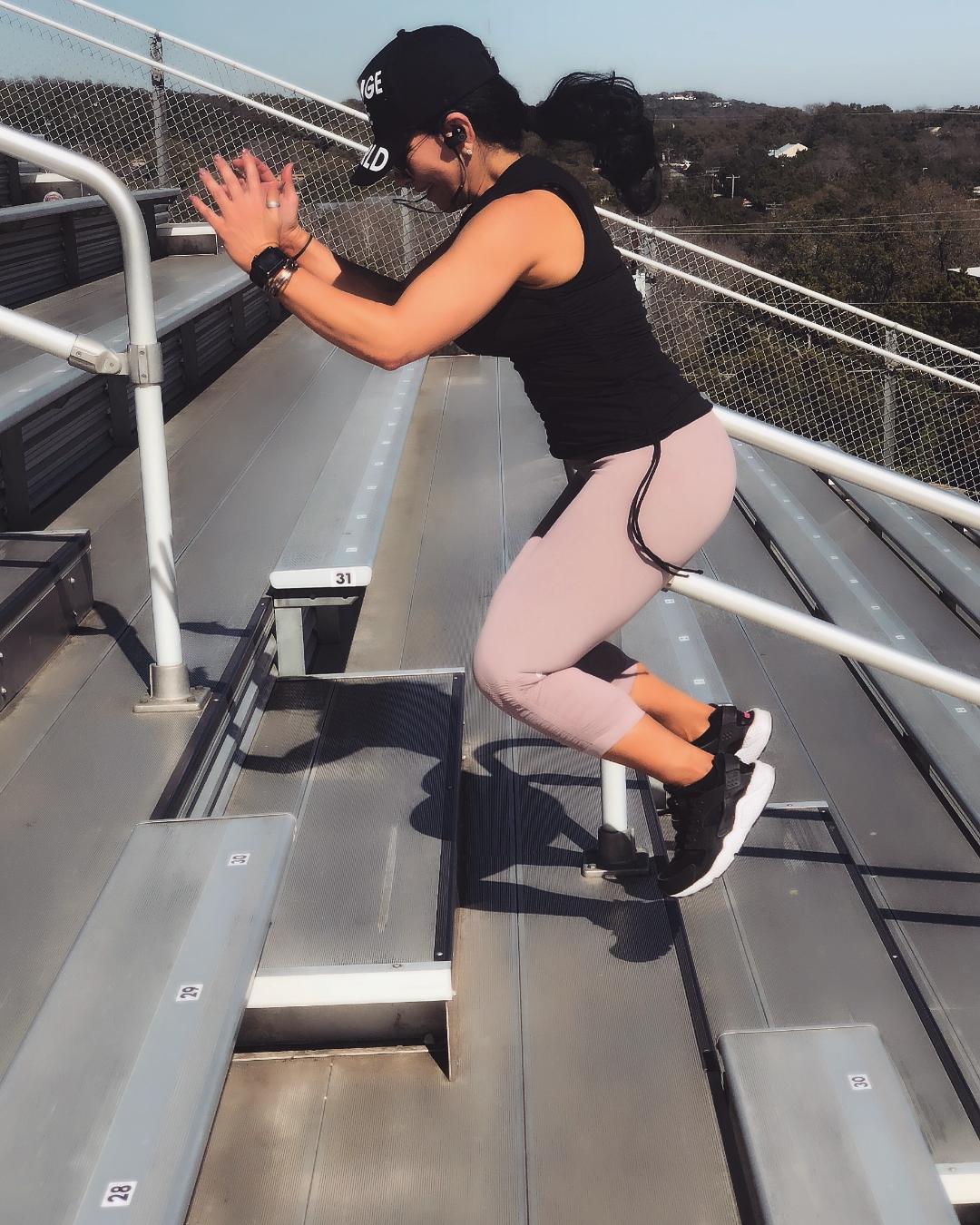 Hi Dolls,
Happy Sunday! Chris and I love to take our workouts outdoors, and one of our favorite places to do this is the Westlake High School football stadium. It has an impressive set of bleachers and track that sets the stage for the perfect butt kickin HIIT workout.
HIIT is a training technique which involves intense bursts of high intensity exercise that is followed by low intensity active rest. HIIT is one of the best cardiovascular conditioning and fat incinerating workouts.
I wanted to share one of our favorite HIIT Track workouts:
Warm Up – 1 Mile run or walk around the track (4 laps)
Sprint Up the stadium stairs
25 body Squats at the top – walk back down
Repeat 8 X
Round #2
Sprint up the stadium stairs
Walk down
Jump every other stair till you reach the top
Walk down
Repeat 8 X
Round #3
Sprint Up Stadium Stairs
Walk Down
Repeat 8 X
Run 1 mile around track
Workout Done
Make sure you stretch after each workout.
I hope this post inspires you to take your workout outdoors.
Outfit details:
TOP- Lululemon Here
Capris- Lululemon Here
Sports bra- Onzie here similar
Nike Hurachis –Here
Baseball Cap – Here
Stay tuned for more workouts coming to PLG