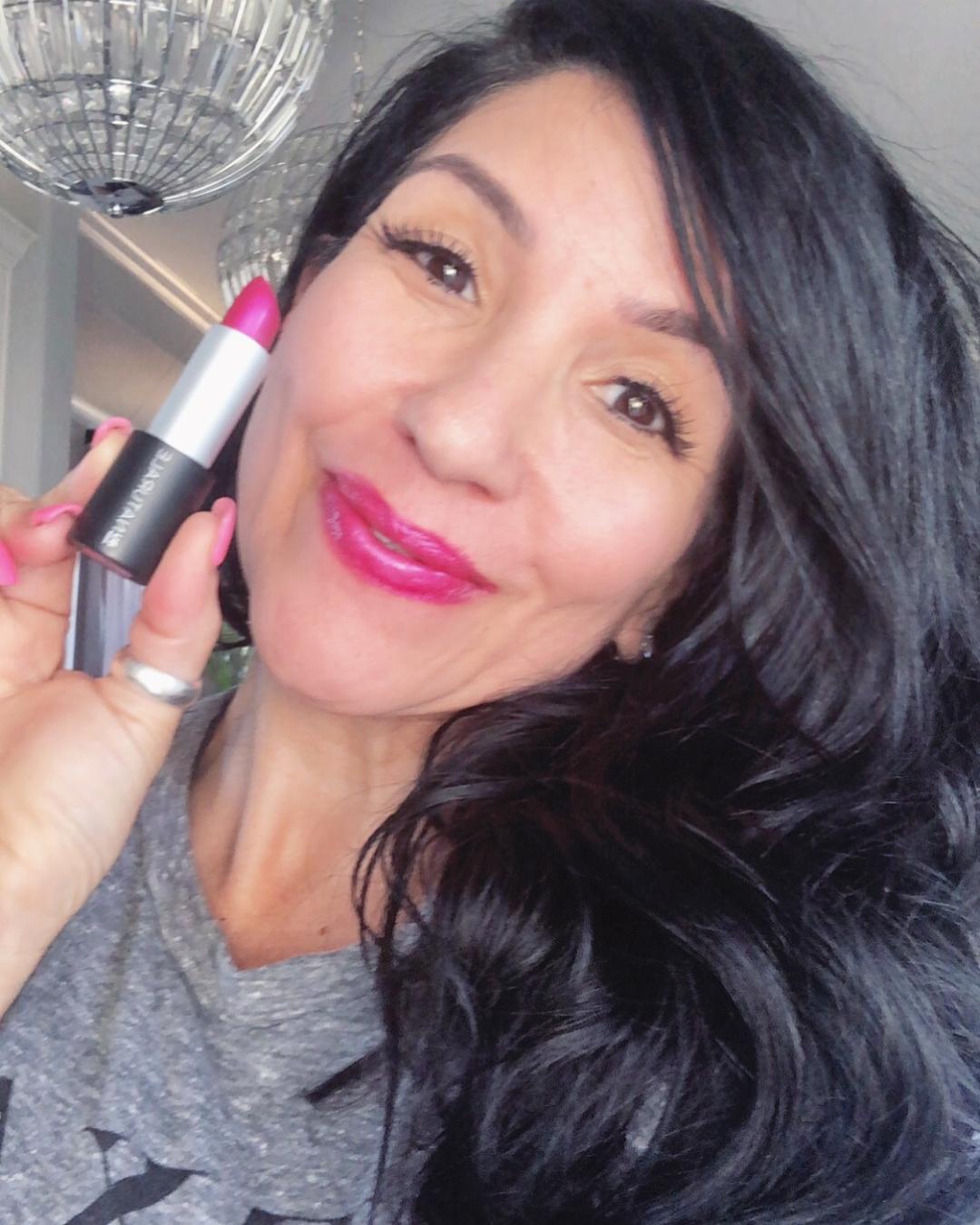 Happy Sunday Dolls,
In honor of National Lipstick Day I am going to write a brief post about ingredients found in most lipsticks. It can be scary! I have suffered with autoimmune disorder and thyroid issues so I TRY my best (I am not perfect) to pay attention to the products/ingredients I am putting on my body and skin. I have mentioned before HERE some of the ingredients listed in beauty products that are linked to serious health problems. The FDA does not regulate cosmetic products so it is up to us to do the research and make sure we are using the best possible products on our lips/skin/bodies.
Some of the ingredients you want to avoid at all costs are:
Polyethelene Glycol (PEGS) and Propylene Glycol petroleum-based compounds that are widely used in cosmetics as thickeners, solvents, softeners, and moisture-carriers.

PEG

s are commonly used as cosmetic cream bases. They typically contain contaminants that are linked to various forms of cancer and can be harmful to the nervous system.
Parabens – are known to disrupt hormone function, an effect that is linked to increased risk of breast cancer and reproductive toxicity.

Parabens mimic estrogen by binding to estrogen receptors on cells

.
Synthetic Dyes – Can be noted on the label as "Color with a number". These are coal tar dyes and studies show their connection to ADHD and some dyes are linked to forms of cancer.
Synthetic Fragrance– The undisclosed "cocktail of chemicals" that typically includes phthalates. Many of the ingredients used are petroleum derivatives and some are associated with hormone disruption, diabetes, cancer, fertility issues, reduced sperm counts and birth defects.
When choosing a lipstick look for natural, organic oils like the following ingredients found in AuNaturale lipsticks:
Ricinus Communis (

Castor Seed Oil

)*, Limnanthes Alba (

Meadowfoam Seed Oil

), Simmondsia Chinensis (

Jojoba Seed Oil

)*, Butyrospermum Parkii (

Shea Butter Fruit

)*, Euphorbia Cerifera (

Candelilla Wax

), Camelina Sativa (

Camelina Seed Oil

)*, Copernica Prunifera (Carnauba Wax)*, Xylityl Cocoate (Xylityl Coconut Fatty Acids)*, Helianthus Annuus (Sunflower) Seed Oil, Natural FEMA Gras Aromatics, Tocopherol (Vitamin E) derived from Helianthus Annuus (Sunflower) Seed Oil,
Green Beauty is growing and the fabulous news is we have more amazing brands to choose from. Some of my favorite clean beauty brands are AuNaturale, Lawless, W3llPeople, Kjaer Weiss, Vapour, TaTa Harper, Kosas.
I hope this post has inspired you to take a look at what ingredients you are using and putting on your lips. We should not have to sacrifice our health for our love for beauty.
To shop my lipstick and a few other clean beauty favorites click Here, Here and Here.
To shop more clean beauty lipsticks click each photo below.
Health is Wealth!
Thank you for stopping by!