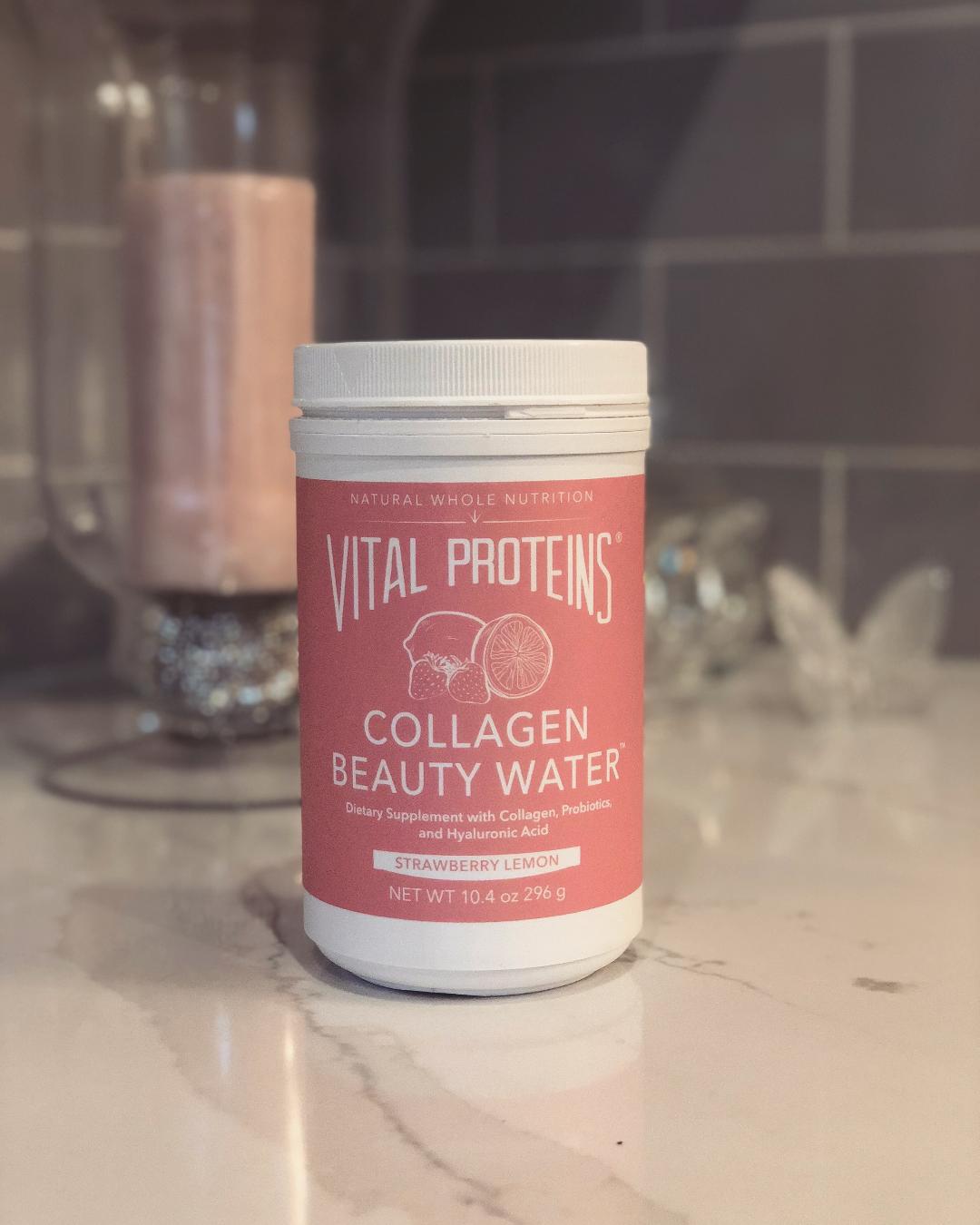 Hi Dolls,
Happy Thursday! Today on PLG we are going to talk about collagen. I have been taking this magical peptide for years and it is one of the reasons I have healthy, thick and shiny hair. If there is one supplement that everyone should be taking, its collagen.
Why do you need to be taking collagen? Collagen is the protein found in our bodies, its found in our muscles , bones, skin and digestive system. Collagen gives our skin elasticity and strength. Dr. Axe says "When it comes to our joints and tendons it is the glue that holds our bodies together".
Usually around our mid 30's collagen production begins to slow down. In addition to aging there are other factors that can impact our collagen levels like genetics, pollution and excessive sun exposure. UGH! Adding in daily collagen is so important for optimal health. The benefits of taking collagen are:
Strengthens hair, skin and nails (Gives skin that dewy look)
Helps with fine lines and wrinkles by plumping the skin ( Umm hello)
Protects your heart
Improves liver function
Prevents joint pain
Helps repair a leaky gut
Supports weight management
Helps the body detox
Supplementing your diet with collagen enriched foods such as spinach, kale, beets, fish and bone broth are amazing sources of collagen. I personally take a collagen supplement daily that is in powder form. I love to add it to my smoothies or my hot tea at night. I also buy the travel packets that I keep in my suitcase so I am never with out it even when traveling.
I know, I know one more thing to add to your list of supplements that you need to take, but this one is a must! You can thank me later. (wink wink)
Click the pics below to shop some of the highest quality collagen supplements around:
Thank you for stopping by I am so grateful for you!