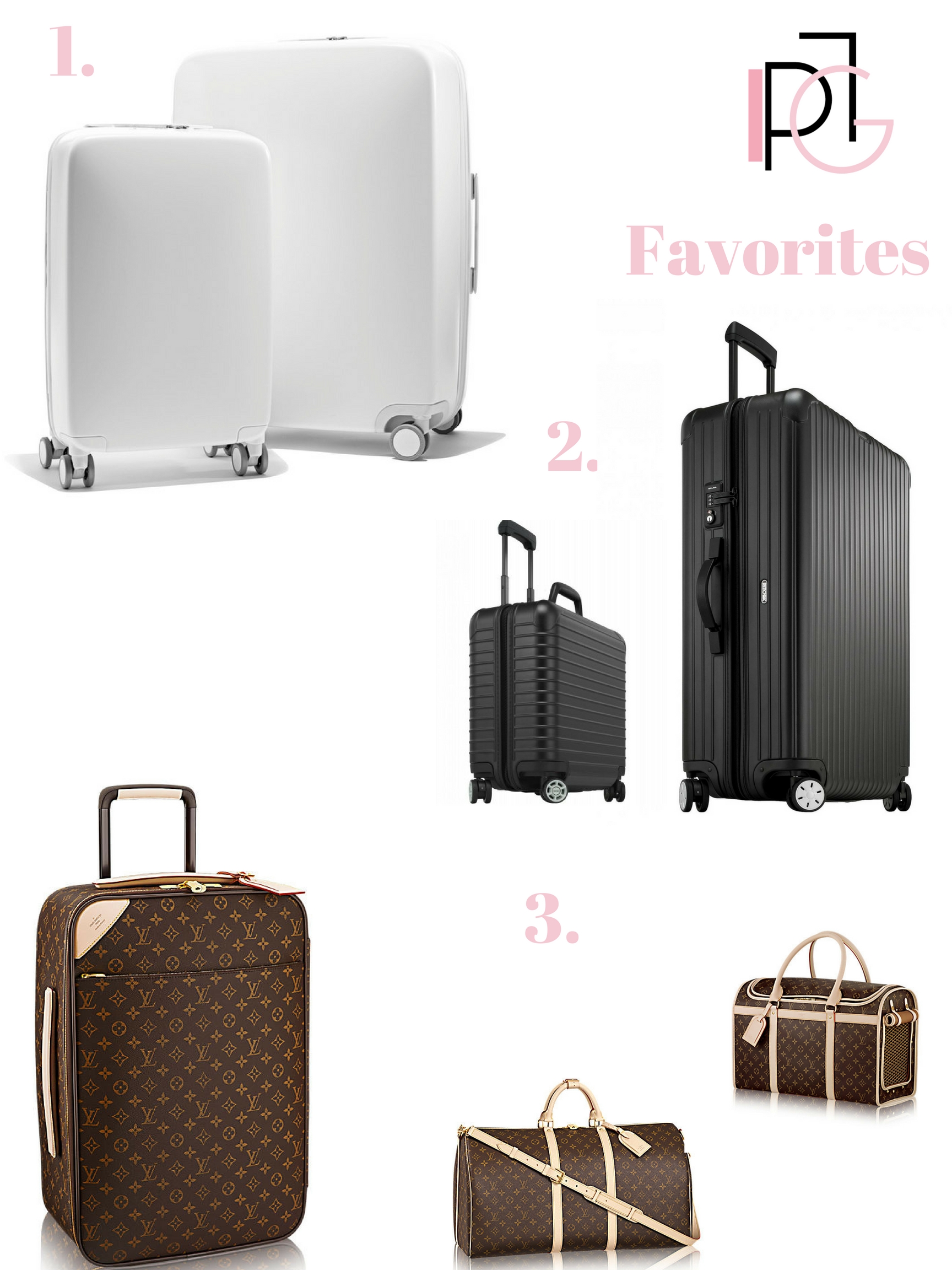 Hi Dolls,
Your luggage can make or break your travel especially if your a business traveler. When you travel as frequently as I do your luggage needs to be incredibly durable, without sacrificing aesthetics. If you are ready to purchase your next business travel or vacation luggage, look no further! Here are my top recommendations.
Raden is high tech, sleek, stylish luggage that has built in weight sensors, phone charger and connects to their mobile app so you can track your luggage with blue tooth technology. How amazing is that? Raden has so many beautiful colors to choose from. I own the A28 check and A22 carry on gloss pink set.
Rimowa is the original luggage with grooves. Exceptional quality is one of the main aspects, Rimowa is Europe's leading luggage manufacturers. The combination of durability, extreme lightness and outstanding design makes the SALSA models irresistible. All of the components used are polycarbonate and made in Germany, and other parts of Europe. I am obsessed with all their luggage including the aluminum models. I own the Mat Black SALSA Model along with the Mat Black Business multi-wheel.
Louis Vuitton is light-weight, elegant, luxurious and the worlds most iconic luggage. It is the perfect companion for a business trip or weekend getaway they have so many options to choose from. I own the Pegase business monogram it is a few years old, Keepall 60 also several years older and the Dog Carrier, I purchased 14 years ago and still looks amazing. If you take care of your investment purchases they can last forever.
I have linked all my favorites, or similar to my purchases, below. Please leave me a comment on what your favorite luggage is and why.
Happy Shopping!
1. Raden – A28 Check/A22 Carry or Here
2. Rimowa- Salsa Deluxe/ Carry on multiwheel
3. Louis Vuitton- Pagase / Keepall /Dog Carrier
Thank you for stopping by I am so grateful for you!!
Have a Glam Day!