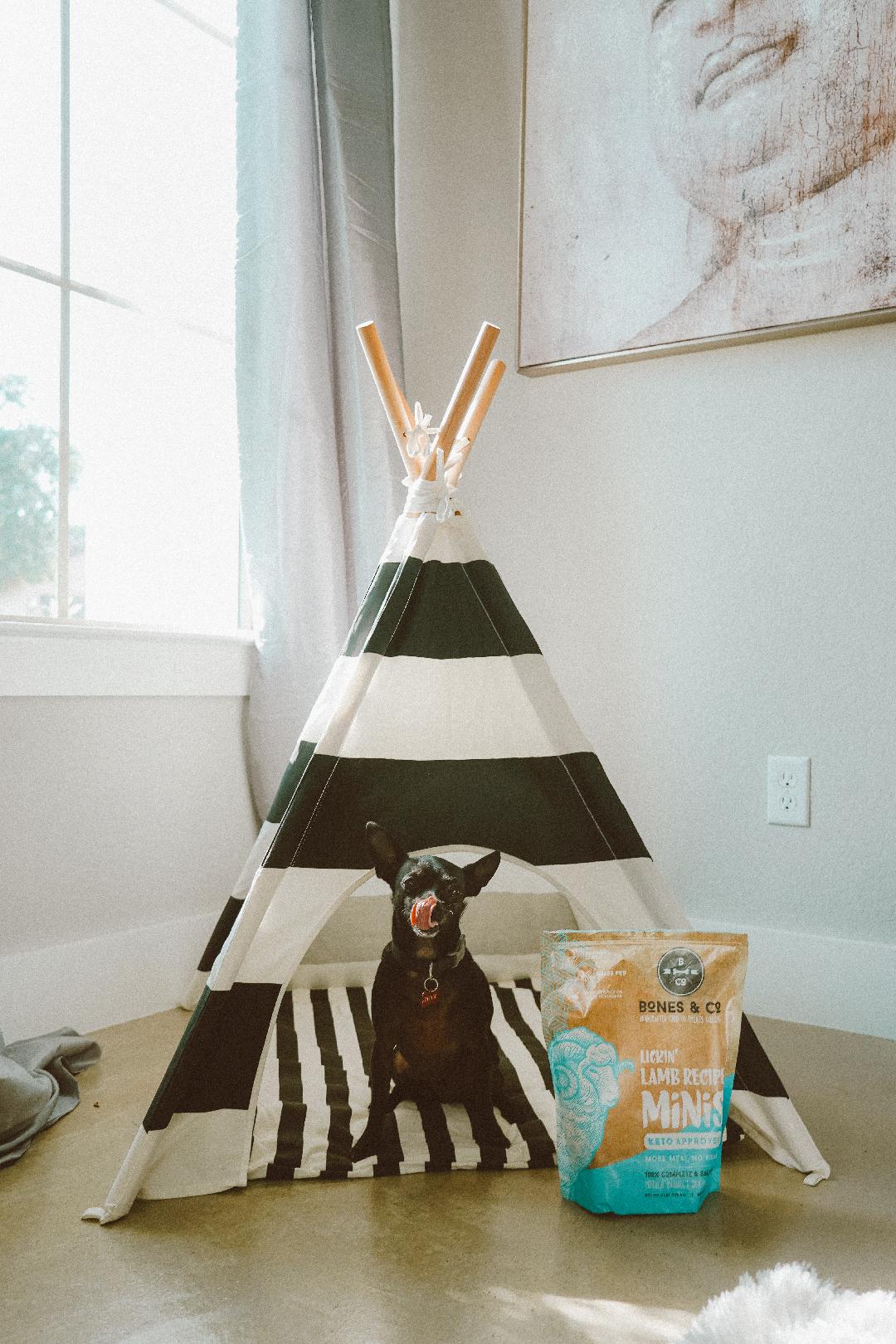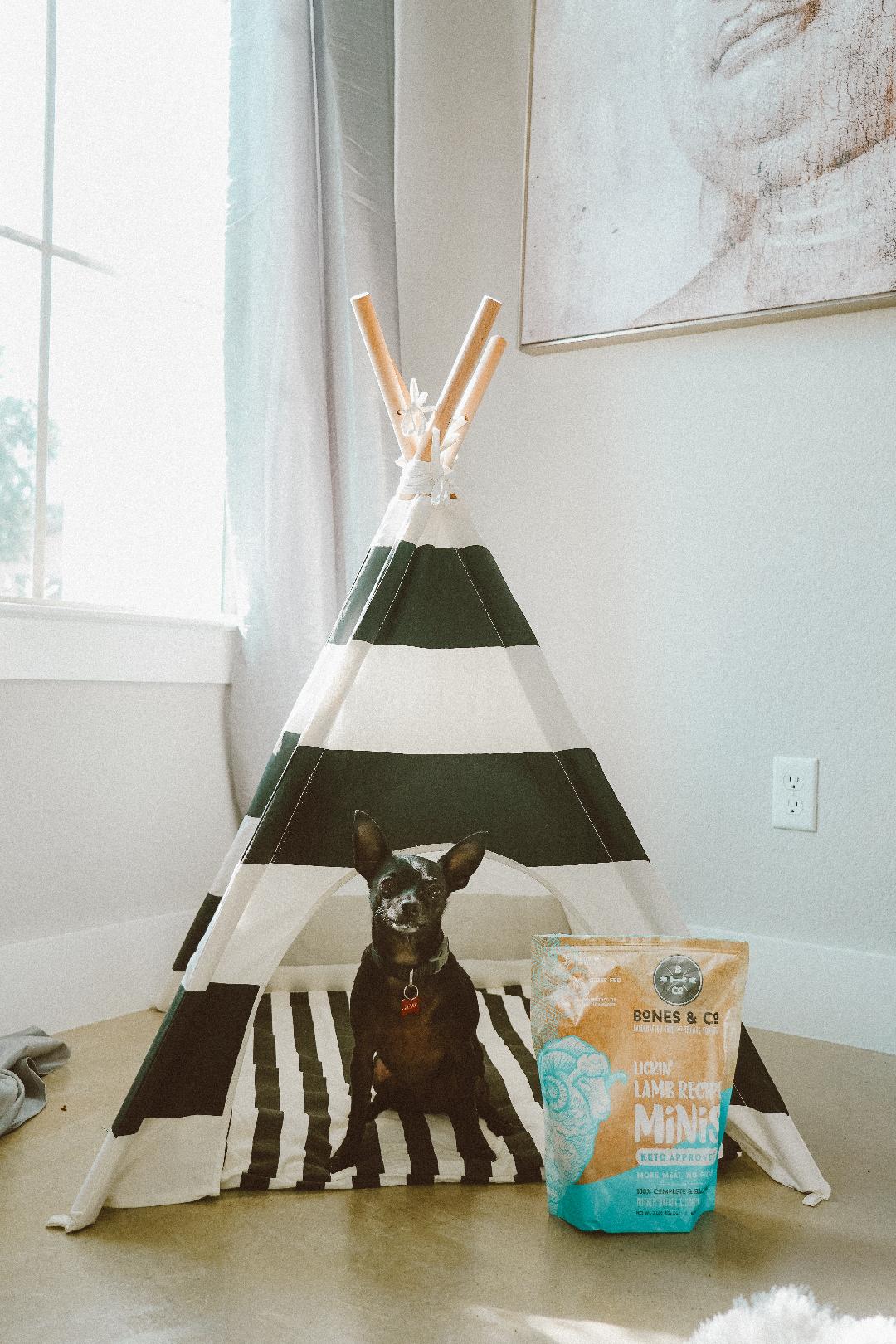 Hello Dolls!
Happy Friday! Today's post is for the fur babies in your life! We have seen such a remarkable change in Spartacus that I had to share our experience with feeding him Bones and Co's raw dog food.
We have always fed Spartacus high quality dog food since he was a puppy. By high quality I mean the kind you find at specialty pet food stores. Not Petco or the other chains. If you have a pet, I'm sure you know what I'm talking about. We have
Healthy Pet
and
Tomlinson's
here in Austin and they are awesome.
Spartacus always ate very well but had his days where he wouldn't eat. Plus we ran into problems with him throwing up at least twice a month with loose stools. It always came and went quickly so it didn't alarm us enough to seek veterinary care. Let me preface this by saying that Spartacus always gets full bloodwork done and he's very healthy so that was another reason we weren't alarmed.
About 8 weeks ago after experimenting with many different kibbles Chris and I decided to try putting Spartacus on a raw diet to help with his sensitive stomach. What we found was that the raw diet turned our little rascal into a bigger rascal. Spartacus doesn't miss a meal, his stools are firm and very small and he doesn't throw his food up. He's always had good energy but this is no exaggeration when I say he's like a puppy again. He runs through the house, hops around like a rabbit and likes to play tug of war with his blanket. You can seriously see how healthy he looks. His eyes are bright and his coat is shiny.
The ingredients are superior to anything he's ever ate because it's pure grass fed meat (with organs), ground bones, coconut oil and organic greens. That's it. It's also naturally keto which is a dogs natural diet in the wild. He LOVES the Lickin Lamb formula!
I cannot rave enough about this dog food. It really has turned him into a 4 year old puppy. There is a definite marked difference in every aspect of his life from elimination to his appetite to his appearance and to his alertness. He's a little rambunctious rascal who we adore and just love to death!
Check out their website
here.
If you decide to get a bag know that your pup may not eat it immediately. It took Spartacus a few days to finally give in and eat it. Now he literally runs into the kitchen when it's time to eat (no exaggeration). Your pup won't starve to death if he doesn't eat it right away. When he's hungry enough he'll eat and you'll never want to feed him or her anything else! Or should I say your fur baby won't want you to feed them anything else.
Thank you for stopping by!