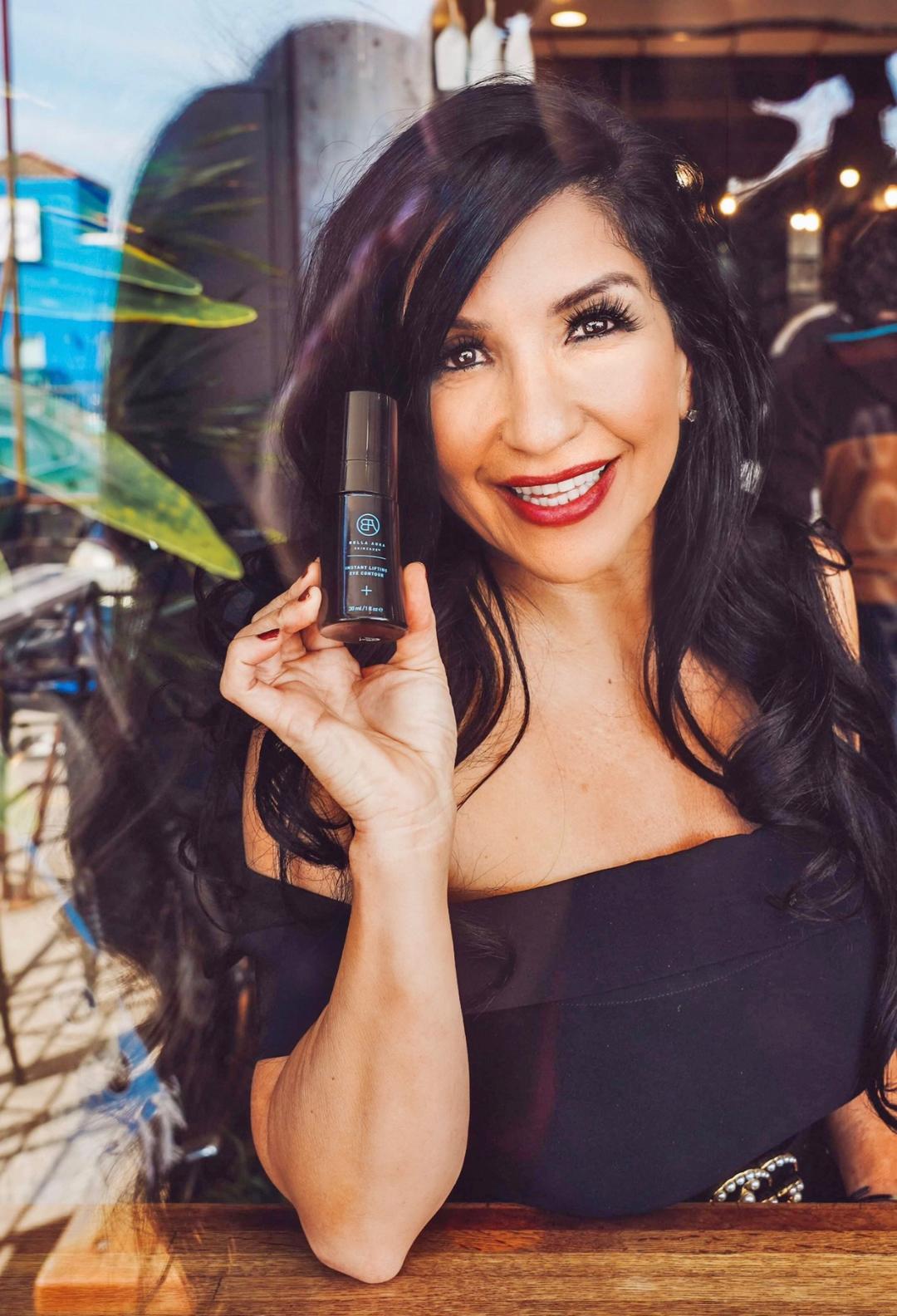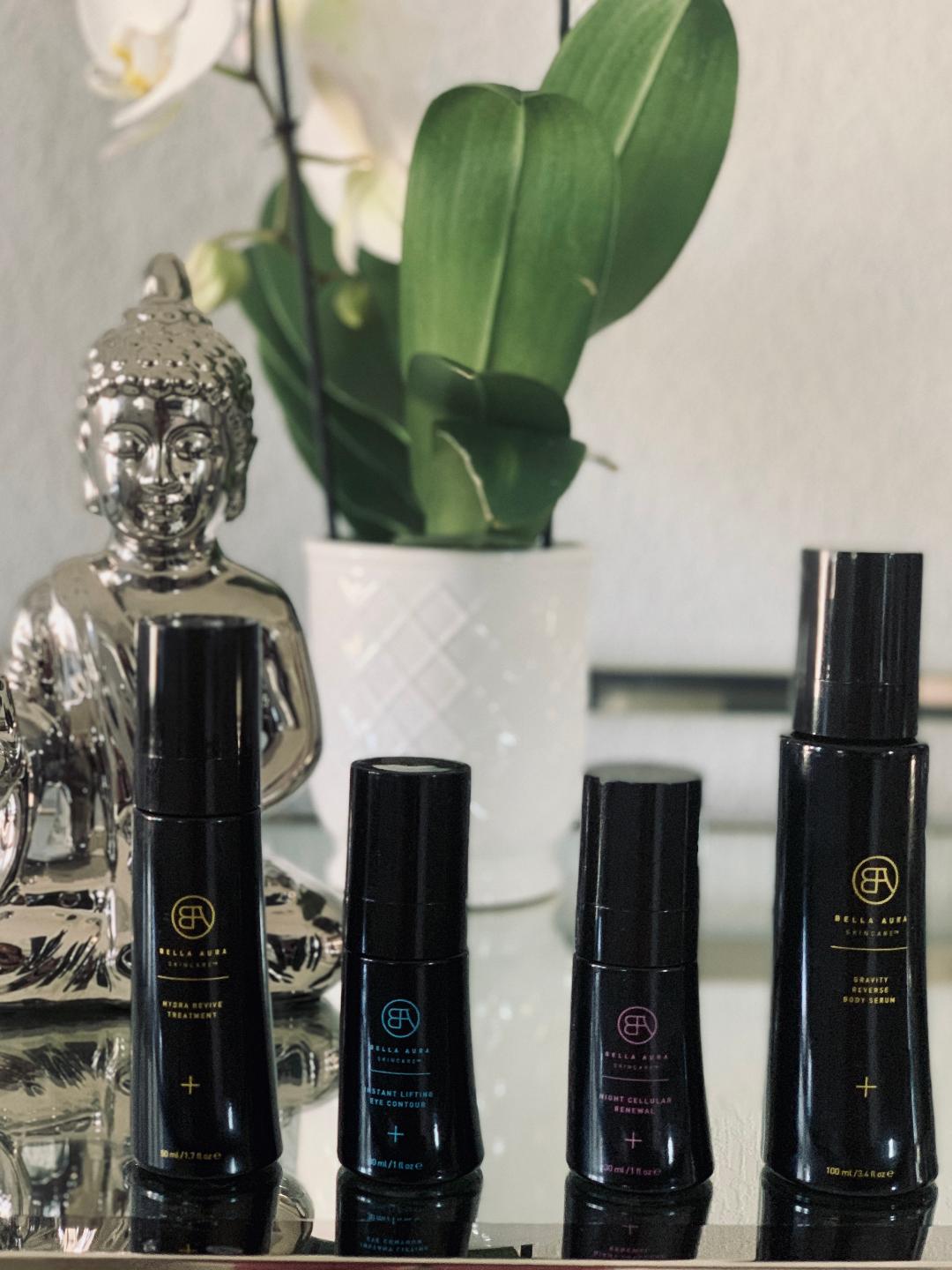 Hello Dolls,
Happy Sunday! Today I am truly excited to share with you Bella Aura Skincare. I started testing these products 5 weeks ago and WOW I am blown away with this line!
Bella Aura is a clean, luxury, award winning skincare brand that blends modern science with the ancient spiritual knowledge drawn from Berber, African, Chinese and Mediterranean herbal medicine traditions — focusing on the simple objective of skincare solutions and results.
Bella Aura keeps it simple, straightforward and stress-free. Everyone understands that less is more, so the focus is on the details that actually matter.
Here is something that really impacted me because it is a universal truth. Bella Aura does not believe in anti-aging, because no one stops aging (TRUTH BOMB!!) That's a first in the beauty industry is it not? Here's what makes Bella Aura truly unique. The Bella Aura product line focus's on prevention, protection and restoration. Those are the keys to healthy, beautiful skin.
Bella Aura uses one of the top labs in Switzerland that has over 75 years of skincare experience. The entire line is based on botanical extracts of trees, fruits, leaves, flowers, and the protein content in their roots. Yasmine's (the owner/creator) goal for this line was to blend the sophistication of European skincare science with the radiance of ancient medicinal traditions, building from her Moroccan heritage. How amazing RIGHT!
Here are the products and some of the benefits I noticed after use:
The Instant Lifting Eye Contour ~Targets: Fine lines, puffiness, dark circles, dullness, dehydration. Left my skin around eyes firmer and hydrated after 5 weeks of use.
Key ingredients are Olive leaf extract, argan, prickly pear and nigella
Night Cellular Renewal~Targets: Loss of elasticity, dehydration, fine lines, dullness. I travel weekly for work so hydration is huge for me and I definitely noticed a huge difference in my skin feeling hydrated while traveling.
Key Ingredients-Rejuvenates: Cistus incanus provides new resistance against visible signs of premature aging. Revitalizes: Gynostemma pentaphyllum revitalizes skin while providing essential nutrients.Energizes: Cistus Incanus has potent antioxidants to energize and detoxify the skin to leave it looking youthful and radiant.Renews: Nigella Sativa contains minerals to improve skin texture and reveal more youthful skin.Refreshes: Argan, Prickly Pear and Neroli are loaded with vitamins and omega 3-6-9 fatty acids that work to refresh the skin while you sleep. Rebalances: L-glutamine contains amino acids that rebalance skin hydration Brightens: L-glutamine naturally whitens and brightens skin appearance
Hydra Revive Treatment~Targets: 7-in-1 Benefits: Dryness, dehydration, eczema, loss of elasticity, uneven skin texture, dullness, fine lines, oxidized skin. I noticed my fine lines are diminishing and my skin feels tighter.
Key Ingredients- Lichen Cetraria islandica (Icelandic Moss), Moss Sphagnum Magellanicum (Peat Moss), and Fern Polypodium Vulgare (Common Polypody) are true experts at dealing with moisture – in nature and on the skin.
Gravity Reverse Body Serum~Targets:7-in-1 Benefits: Loss of elasticity, uneven skin texture, cellulite, stretch marks, tattoo aftercare, inflammations, oxidized skin. I have noticed a more even skin texture on my legs, arms and chest when I am not spray tanning.
Key Ingredients-Swiss Bio-Actives obtained from the leaf sap from South African medical plant, Bulbine Frutescens (Stalked Bulbine), sustainably manages the balance between reconstruction and breakdown of collagen in the skin. The powerful active ingredient is a collagen Booster: it simultaneously acts as a biological filler for hollow skin and as lifting agent for sagging skin.
Every Bella Aura product goes through at least a year of formulation and trials in their Swiss lab to ensure it delivers on their pledge to you – which is gorgeous, glowing skin today while building a stronger, healthier skin tomorrow. How amazing is that dolls!!!! Bella Aura is PLG Approved.
You can shop this line ~HERE