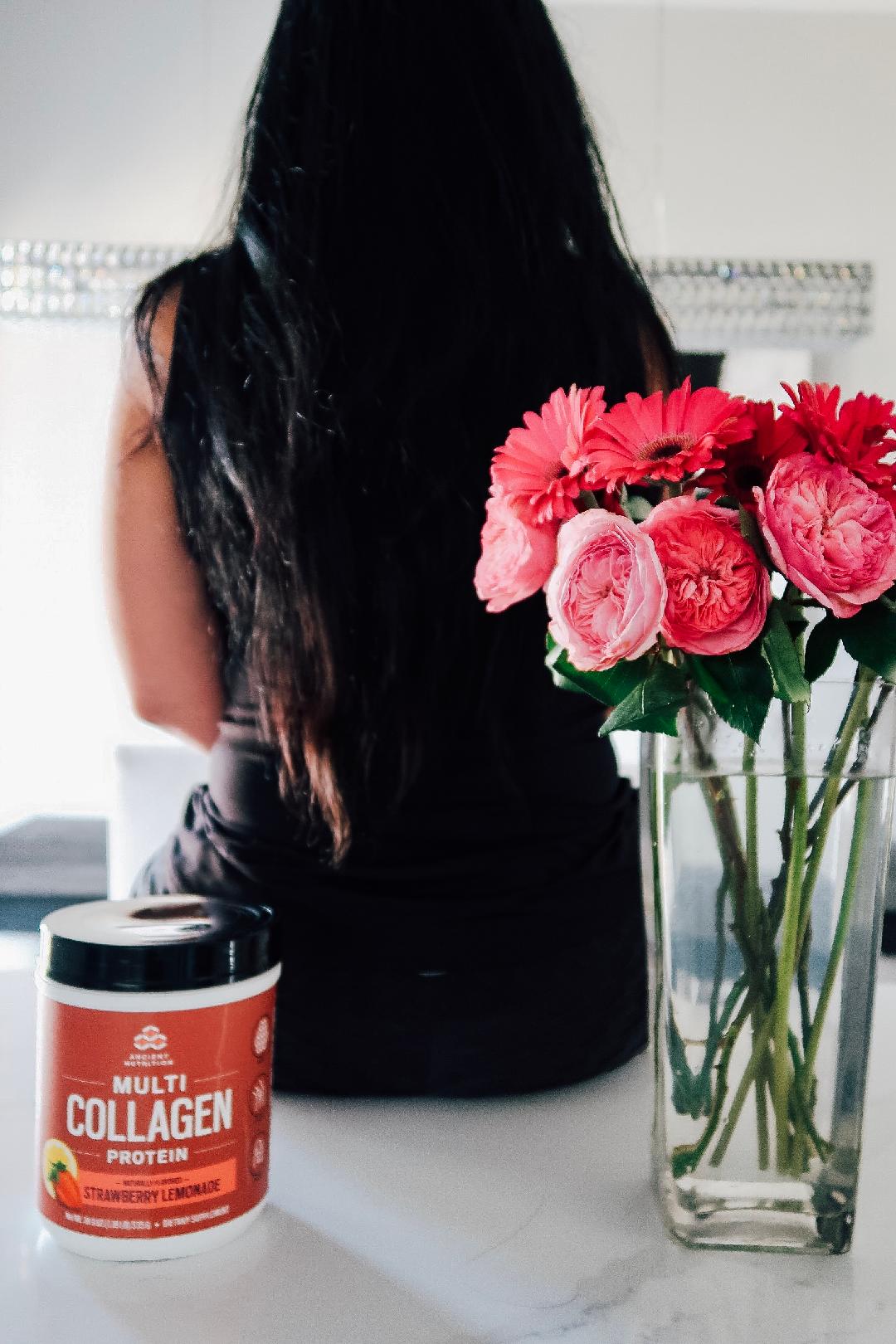 Happy Wellness Wednesday Dolls!
Let's talk healthy hair, skin and nails. I have talked about this topic before HERE and HERE ; Collagen is game changing for healthy gut, hair, skin and nails . Collagen is the glue that holds our bodies together. Collagen protein is made of the building blocks called amino acids. I was introduced to Collagen protein by my functional medicine doctor Amy Myers and have been using it steady for about 6 years. I have used many different brands and recently I switched to Ancient Nutrition.
Here are the reasons I believe Ancient Nutrition is a premier brand in the collagen protein space.
The taste is delicious! Ancient Nutrition really hit the mark with taste. The strawberry/lemonade is my favorite.
Each scoop has a whopping 9 grams of collagen protein .
Promotes healthy skin elasticity and skin hydration
Supports Gut Health
Multi Collagen Protein features 5 collagen types from four different sources.
Mixes easily with water does and does not clump up like other brands.
Is paleo, Keto, Gluten Free, Dairy Free and Nut Free.
Guess what Dolls ?? You can now purchase @ancientnutrition at @ultabeauty when your picking up your favorite beauty products you can now pick up your collagen. Win win !
Give it a try and remember consistency is key💕 .
If you purchase online at Ancient Nutrition- www.ancientnutrition.com us my code: JoPlacencio to get 20% off your entire order on all products.
Health is Wealth!