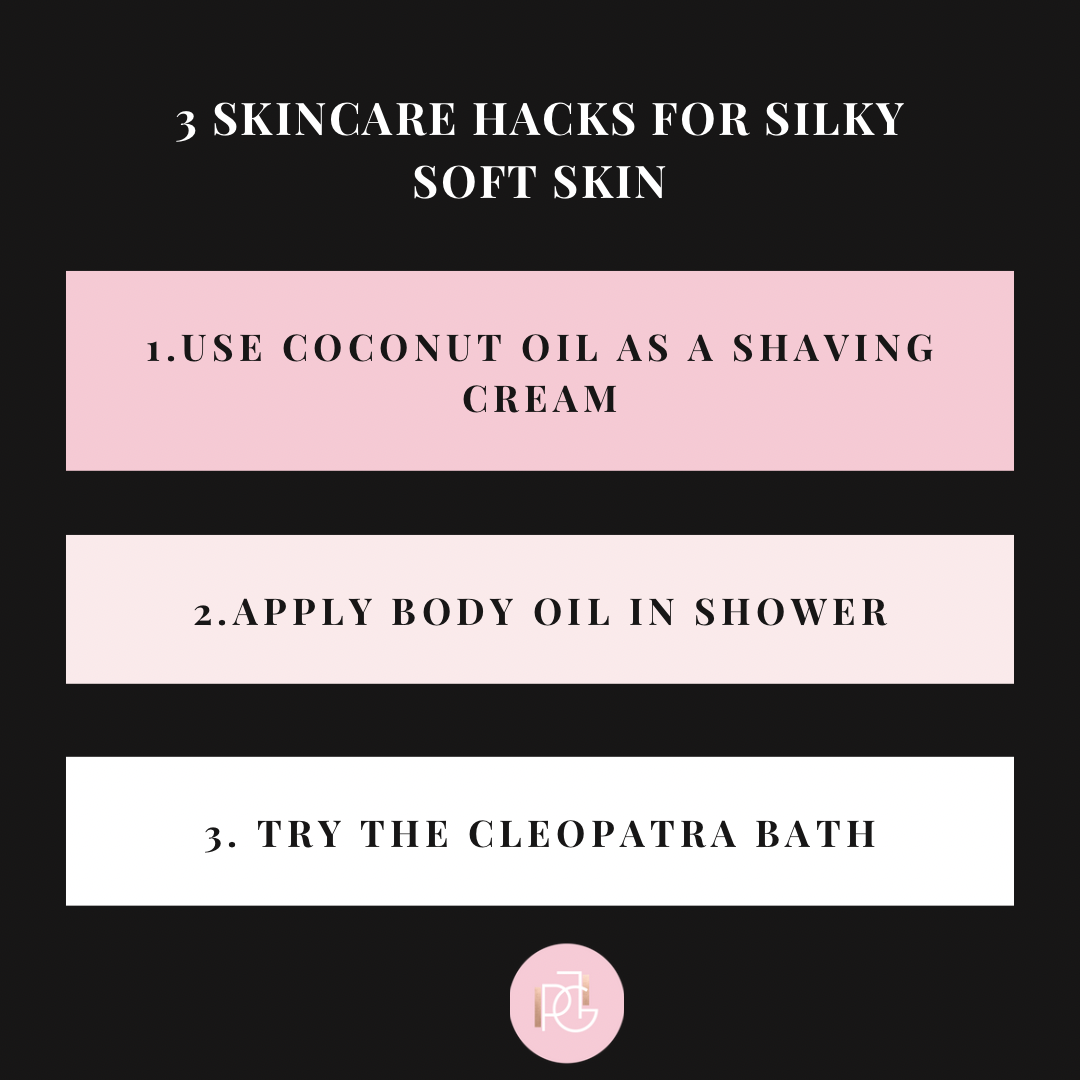 3 skincare hacks for super moisturized skin.
◾️ use organic coconut oil as a shaving cream. It's all natural . It leaves your skin smooth and moisturized
◾️ apply your favorite body body oil while your body is still damp in the shower. This will lock in the moisture and keeps your skin silky smooth. I recommend RMS Beauty body oil. Shop It HERE
◾️bathe in milk and honey for the perfect skin. The milk will exfoliate and the honey will rejuvenate the skin . Mix 1/2 cup of manuka honey into 2 cups of warm milk stir together. Pour the mixture into your bath. The first time we tried this I was in awe how silky my skin felt after.
Sending you big love happy #wellnesswednesday