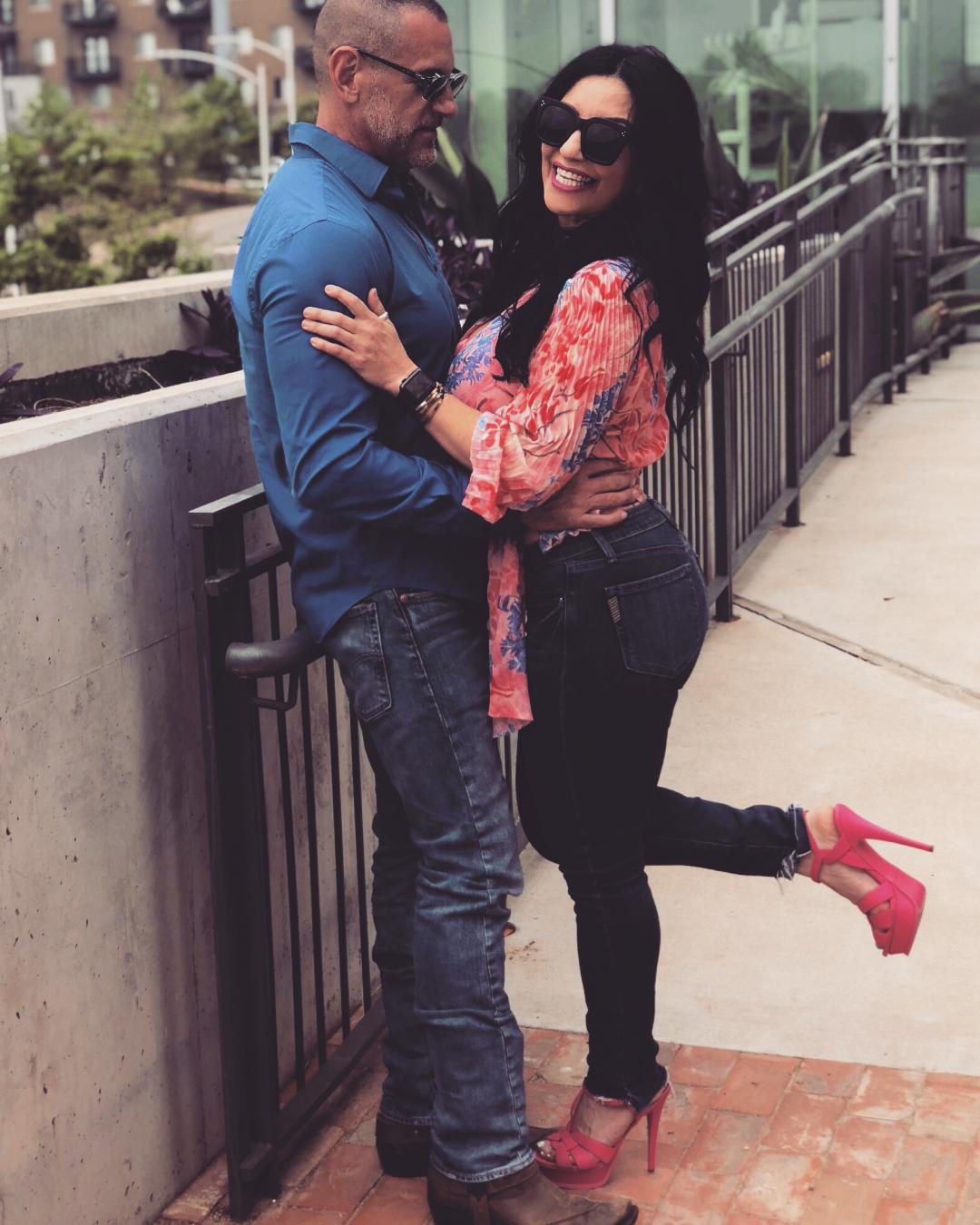 Hi Dolls,
Today Chris and I celebrate our 14 year anniversary. Wow where does the time go?? We have had so many fun, crazy, amazing, hilarious, hectic, stressful, one of a kind and extraordinary adventures together. We have laughed and cried together. I am so grateful I get to share this amazing journey we call life with a truly beautiful soul!
Thank you Christopher for loving me so deeply! Thank you for looking at me the way you do (see photo above). Thank you for being my best friend and the love of my life!
Love isn't finding someone you can live with, it's finding someone you can't live without." – Rafael Ortiz
In honor of our 14 years together Chris and I felt inspired to list 14 things that we have learned through the years.
Mine

Cherish every single moment
Agree to disagree
Communication is key
Date your mate
Be each others best friend
Work together as a team
Understanding each others LOVE language is so important (5 love languages book)
His
Friendship is just as important as love.
Never underestimate the importance of compatibility.
Give often.
Speak freely and openly.
Honesty is a must.
Never keep secrets or lie (see #5).
Games have absolutely no place in a relationship/marriage.
Chris and I would love to hear what lessons you have learned in your relationship. Please share in the comments below.
Thank you for stopping by!